Update on susans in corner wall cabs--from a TKO to others
A year or so ago, I posted about retrofitting corner susans into my wall cabs. In the past year I have begun to bake MUCH more than I ever did before in my tiny old kitchen, and the corner susans are a huge storage asset. I want to share with you what I have stored in one 15" deep corner wall cabinet with a 16" wide door. Keep in mind that EVERYTHING is immediately accessible thanks to the easily installed susans.
Here is the closed cabinet. Notice how little vertical space is wasted with the adjustable shelves.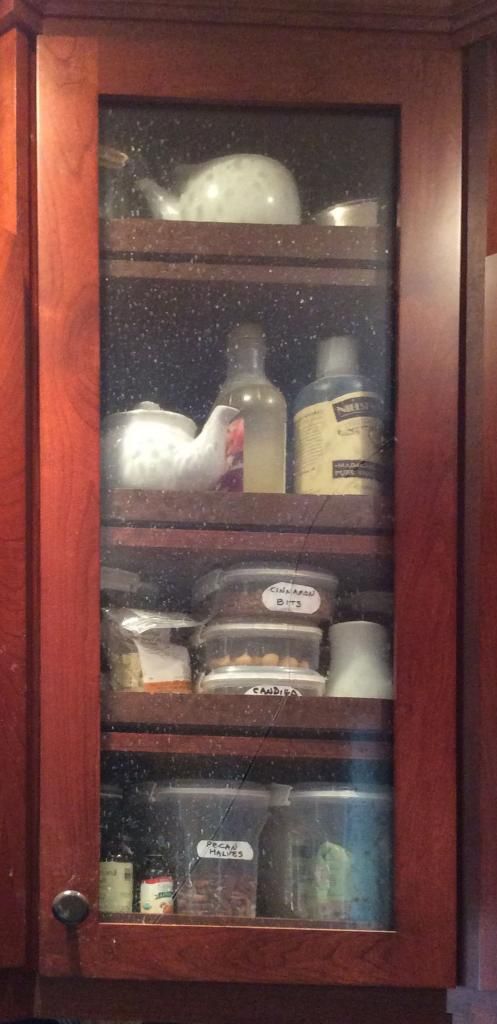 (Did you notice the cracked door glass? I do not recommend putting rotating susans behind glass. Too easy to shut the door with a shelf sticking out! :-(
Here are the bottom three shelves rotated 1/3. (I have very little on the top shelf--just seldom used, bulky things because I cannot reach it from the floor. ALL OTHER ITEMS IN THIS CABINET ARE EASILY IN REACH AND I AM SHORT!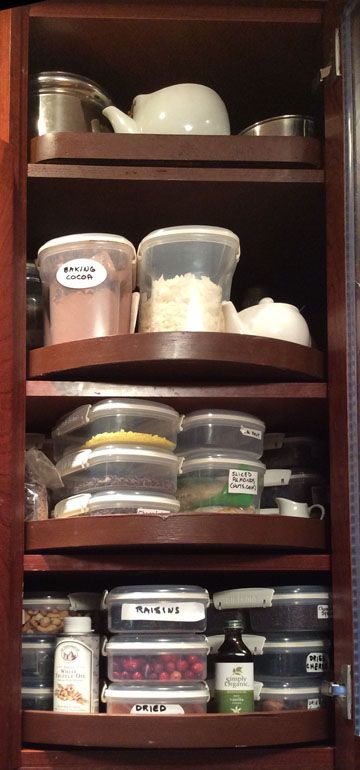 And again, the shelves rotated 1/3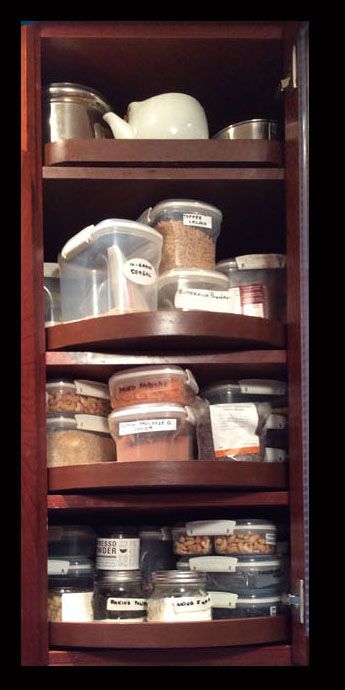 And a final rotation: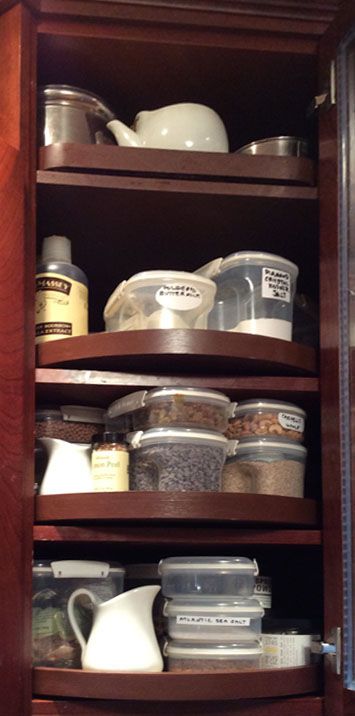 Finally, here are the contents of the bottom shelf only. REMEMBER THAT EVERY ITEM CAN BE REACHED EASILY FROM THE FRONT OF THE CABINET.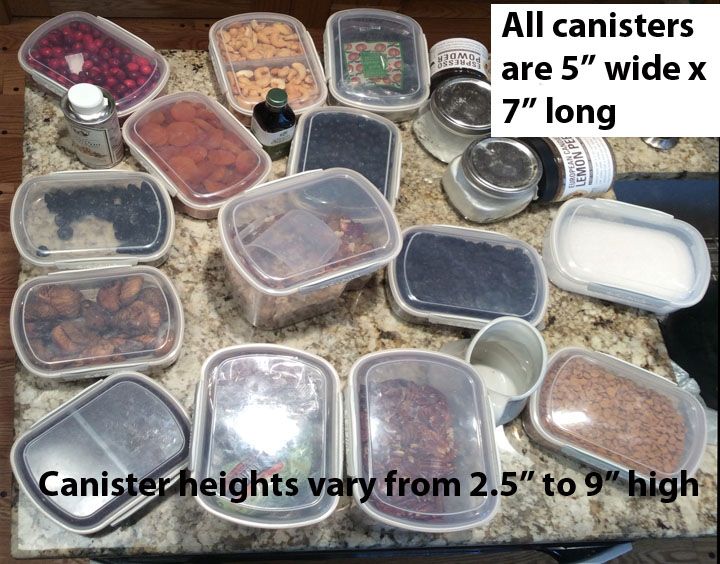 The canisters are from Sistema's bakery line. They can be found at King Arthur Flour, Amazon, and the best price locally is at Home Goods. They are a bit pricey but I find them wonderful.
I am also going to post a bakery cabinet next to this corner cabinet where I store bakery goods in the modular Sistema canisters which I also used here. I LOVE the efficient, accessible use of space!
Edited to add: Sorry the pics came out so large. No idea why. Maybe because they are tall and narrow?
This post was edited by Bellsmom on Mon, Aug 11, 14 at 10:05