What do to with an angled window RE: drapery rods
jenfur427
December 27, 2009
The house that we're building has 3 windows in our bedroom. They are close together, with a 45 degree angle between them. Not sure if I'm explaining this correctly. The only picture I have that somewhat shows what I'm talking about is from the model home. It only shows one half of the window, but I'm sure it'll explain it better than I can.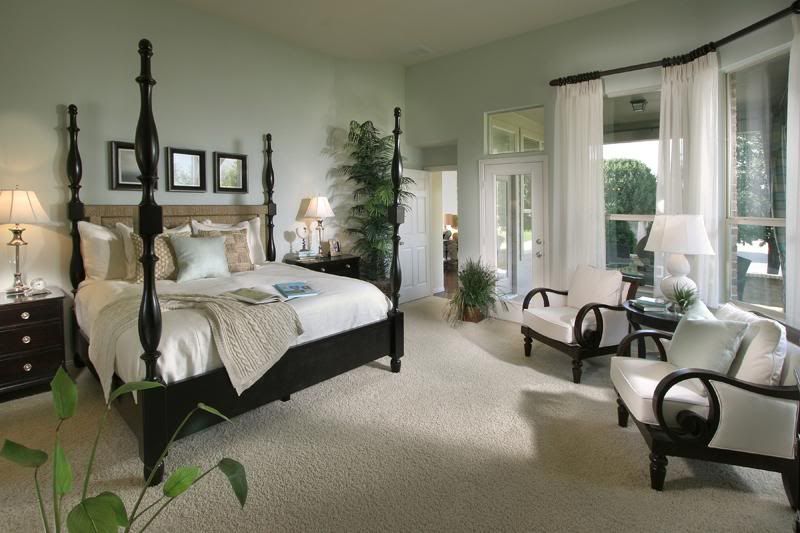 And from the outside.
I don't know if you can tell from the model home picture, but the windows are really close together, where I can't have three separate rods.
Now, I've made the drapes, planning on having an angled drapery rod. Please tell me that there is a cheaper option than what I'm finding online? I would need two of these angled hardware, but I'm not too excited about spending $70 after shipping for both of them.
So what are my other options? I was thinking I could buy wooden rods and cut the angle in both sides that would equal a 45 degree angle. But then I'm stuck on how to attach each side to the other.
Here is a link that might be useful: Ebay drapery rod angle