Cabinets over a peninsula?
Our u-shaped kitchen has a peninsula we want to keep. The cabinets currently stop at the peninsula, which is inefficient in our smaller kitchen that doesn't have a lot of cabinets. Our design challenge is to figure out what to do with this empty space over the 63 long x 35 wide peninsula (which we may shorten to 58 long to widen the walkway). Do we put a cabinet over it? If so, do we take it down to the counter? A couple points:
1) The peninsula is primarily used for serving, as we have a large dining table that seats 10 just a few feet away from it. We don't sit at it much.
2) When we replace our cabinets, the cabs to the right of the stove have to be higher per code and we have to get rid of the little butterfly paneled appliance garage.
3) We want the tv in our kitchen to be hidden in a cabinet and this seems like the most logical place.
4) Mail, keys, etc. seem to collect on the end of the peninsula near the wall so it seems like the best place for a charging station/drop zone to hide that stuff.
Here's the space: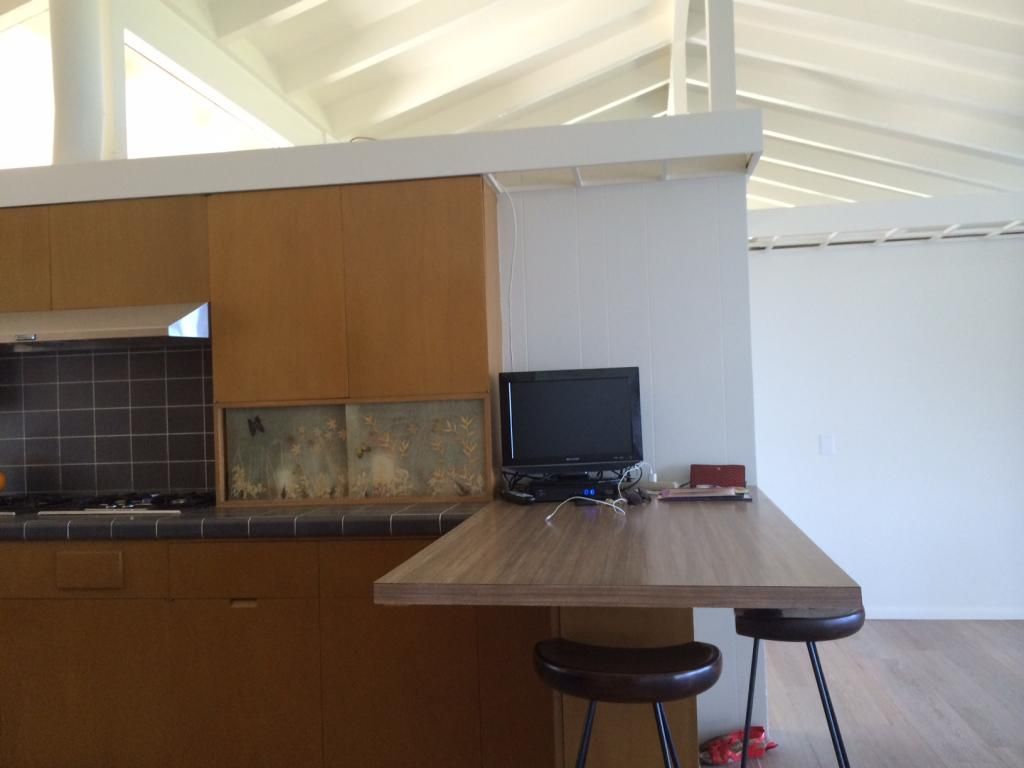 Wider angle: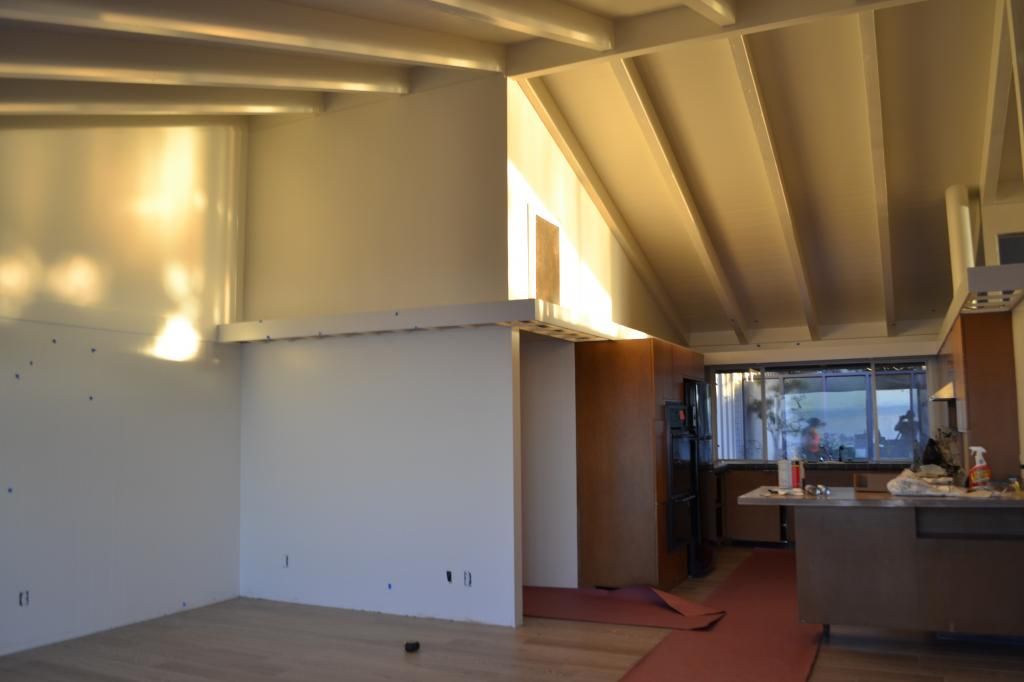 We're considering extending the cabinets and putting one directly over the peninsula to hide a tv in the upper cabinet and then taking the cabinet down to the counter, so we have a space that is a drop zone/charging station.
Something along the lines of this (not our style, but you get the idea):
Traditional Kitchen by Pensacola Interior Designers & Decorators In Detail Interiors
or we could do something open like this (less excited about this option b/c open shelves would likely mean clutter and we are going for a minimalist look):
Farmhouse Kitchen by Glen Ellyn Kitchen & Bath Remodelers The Kitchen Studio of Glen Ellyn
or even this one, although I prefer a hidden tv:
Traditional Kitchen by Menlo Park Home Builders Markay Johnson Construction
What do you all think? Is it awkward to have cabinets right over a peninsula? I've never had a kitchen with a peninsula but I really like it for serving purposes and would like to see it stay. Are there other designs that might make this odd open wall space more functional that would incorporate space for a hidden tv and a charging station/mail drop zone?