Need ideas for centerpieces for corporate event
SunnyCottage
December 5, 2012
I'm helping to plan a corporate event (reception, dinner, musical performance) that will be held at a venue that was once home to a brewery's stable of draft horses in the 1800s. It is now used solely for events such as ours, and is a lovely space that still retains many wonderful original features. Here are a few photos found online of other events in this space:
A bit hard to make out, but the stage backdrop is a replica of Judge Roy Bean's cabin:

Love the old floor tile!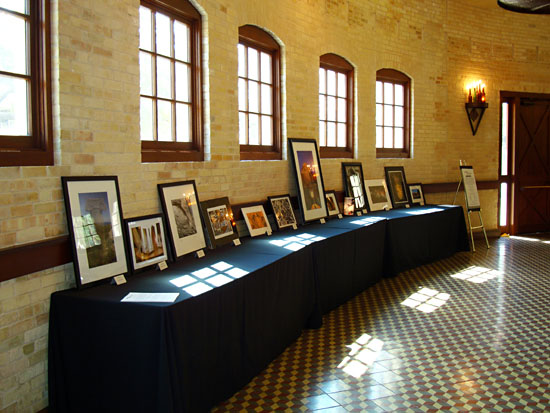 The old horse stalls still remain at the back of the room, and that's where we plan to have the caterer set up buffet stations. We do have the option of having the caterer provide centerpieces, but our little group of planners has always had such fun coming up with unique centerpieces on our own. I'd like to do something with either a draft horse theme (or maybe just a horse theme), or a beer/brewery theme ... or something that would be fun and complementary to the venue. For our last event, held in a restaurant with an outdoorsy theme, we did centerpieces of cattails and duck decoys. Our folks loved the decoys so much that we ended up playing a little game where we drew names, and people were able to take them home if they won. I'd really like to do centerpieces that once again convey a sense of fun and make people go, "Wow - that's kinda different!"
But I'm stumped. I've spent a lot of time online and can't really come up with any good ideas. One issue we have is that whatever we use, must be fairly easy to transport (not too heavy and not too fragile), as this event is out of town and our supplies will either be driven or flown to the destination.
I know you all are such a creative bunch ... Any thoughts for cool centerpieces?