Ordered Pendants!
Debbi Branka
August 23, 2012
So the island has been complete for a couple months now and I'm trying to find pendants I love. Thank you to whoever it was that pointed me to George at Rejuvenation! I love George!! I also like Arrowwood and even Flanders, and think the shade I chose on those fixtures matches the marble and the ogee edge well. I'm so indecisive! I ended up ordering 1 George and 1 Arrowwood yesterday. When they come in, I will see which one I like the best and return the other one. Then I can order the rest of the pendants I need. I'm planning 3 over the tall part of the island and 2 over the shorter table part. I'm thinking on the ceiling it will make a "T" shape. We will be taking out the ceiling fixture that just past the table end of the island. Here is the island, and the 2 pendants I ordered. Thanks for looking!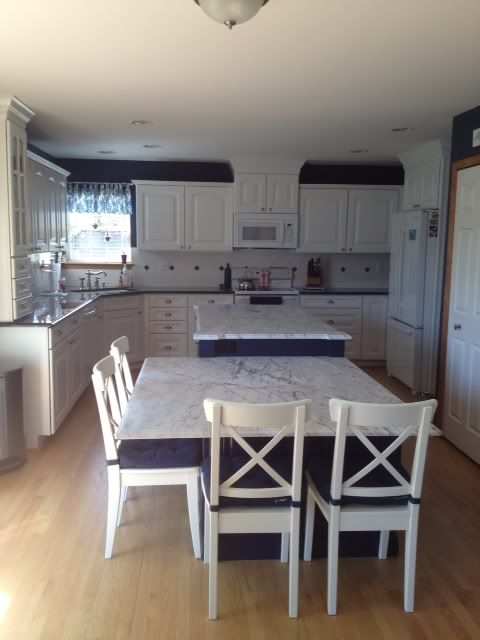 George:
Arrowwood: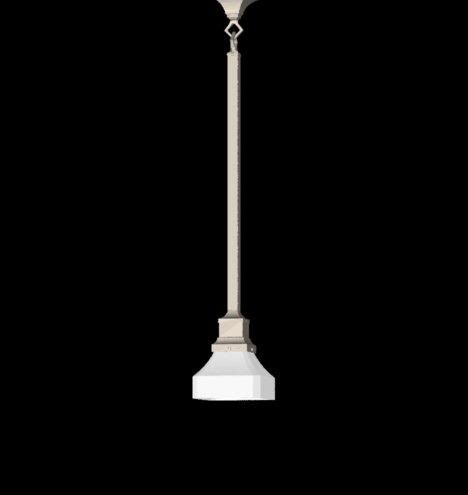 I liked Flanders too, but didn't order it to try it: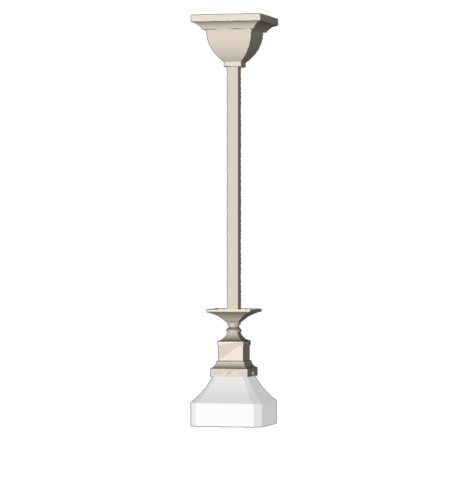 I realize I will lose the shipping cost, but I just needed to see them in person.