Mudroom using Ikea cabinets
gillylily
December 24, 2012
Hi-
It's been a very long time since I have lurked or posted on here-
I am looking to re-do my mudroom, however with a very limited budget I have been poking around on PIntrest and found a lot of great ideas for using Ikea cabinets for window seats and suddenly it occurred to me that I could probably do the same for my mudroom- Just wondering if anyone has done this and if so how will they hold up?
I would like to add:
1.bench with drawers, open shelving and or cabinets below
2.a coat rack
3. cabinets to my 9' ceiling and possibly shelving units on one side of the bench
The area to hold the unit is 53" x 27". The problem is this- before the space was open, there was a closet on the wall. When said closet door was open, it was perpendicular to my garage door and if both doors were open at the same time, they would get caught in each other. Below is a few pictures of the space: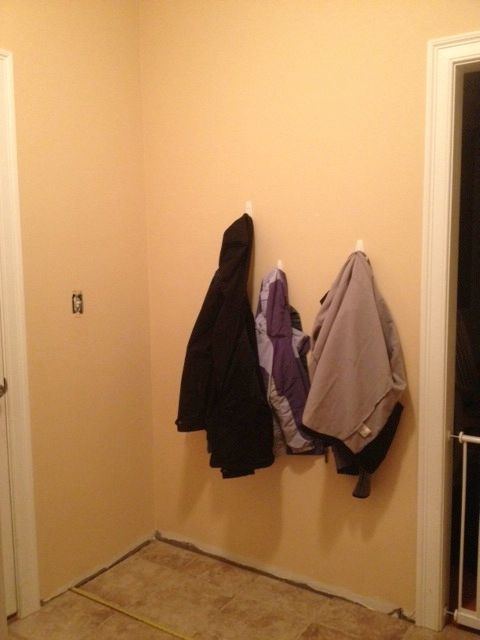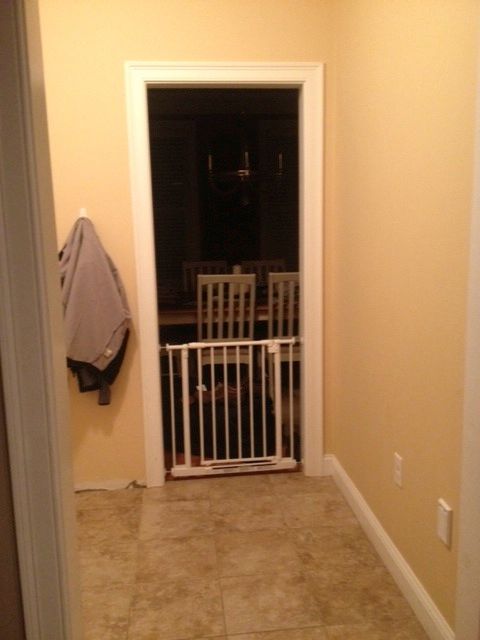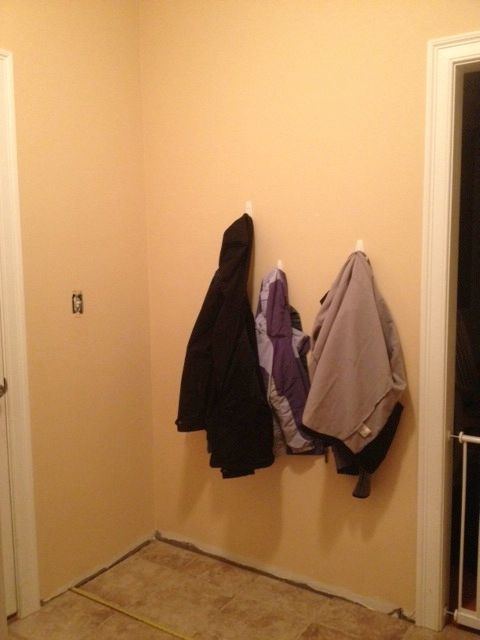 Looking for design info. and any logistical help anyone would like to offer...
Thanks in advance for your help!