should I paint this brick/paneled fireplace????
Torn!
I think I'm having perspective issues. We've lived in this house for about a year and a half, and I cannot decide whether to paint this fireplace!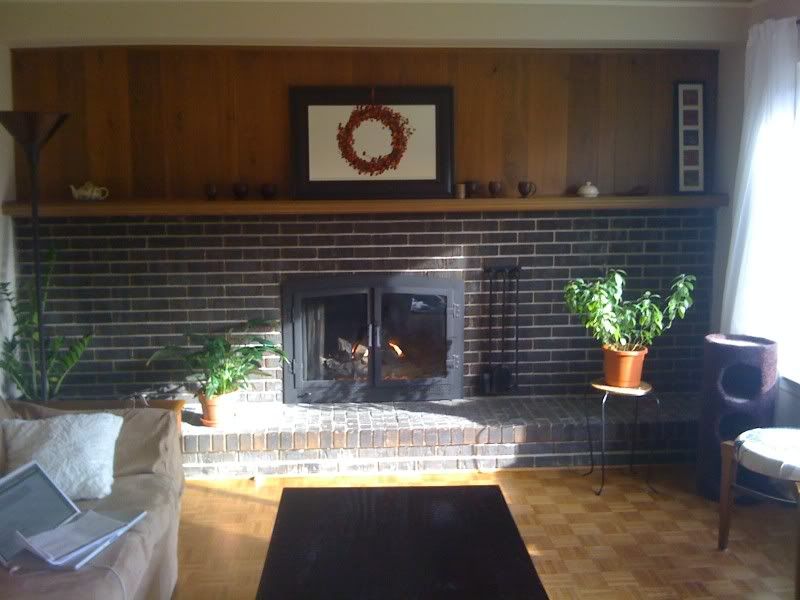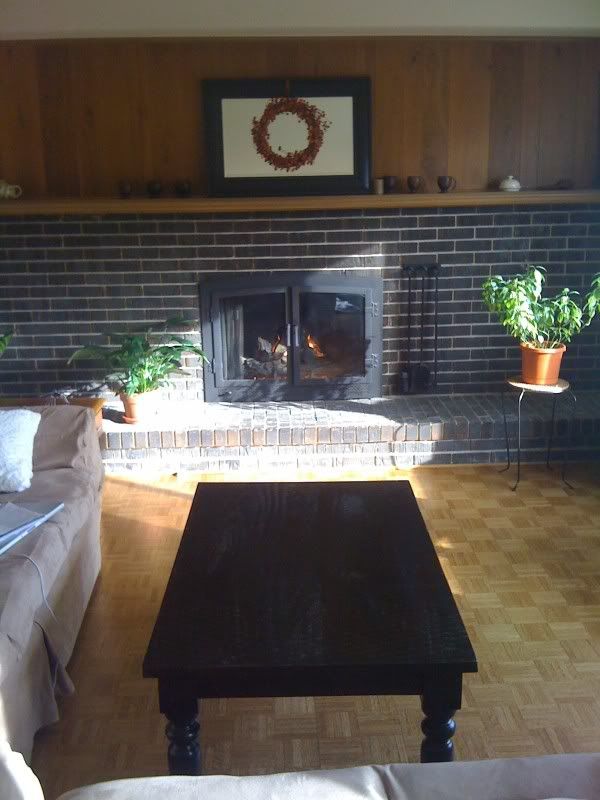 I'd say we have kind of an eclectic style leaning toward MCM (house built in 1964 so this is appropriate), though you can't tell from the pictures above, which are from just after we moved in (I've decorated the mantel in a much more creative way now). The below is a picture of some of our furniture in that room (moved around now, and decorated more creatively/carefully).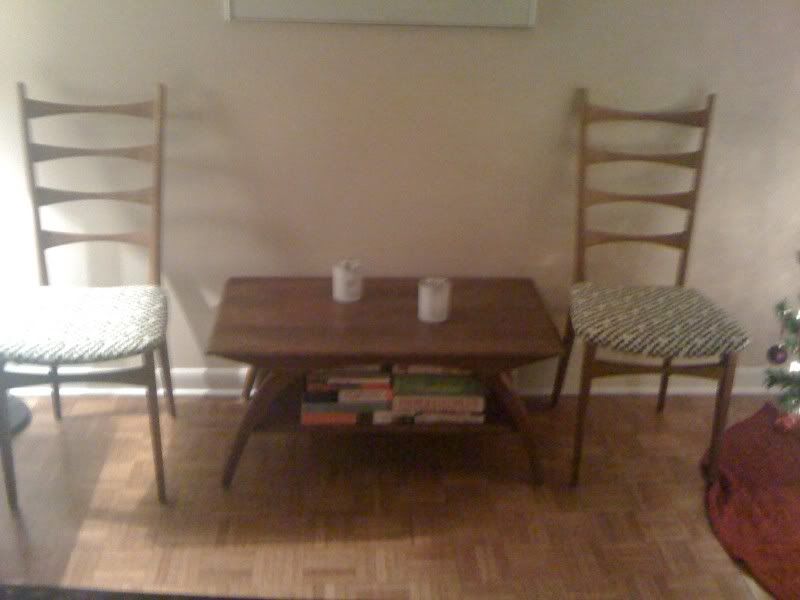 I guess the big thing is that I'm afraid to destroy the character of the house. The room gets a lot of natural light, and the walls are right now a light taupe color. Teh rest of the trim in the house has been painted white and we are in the process of painting all of the doors white. I also painted the truly hideous z-brick in the kitchen (horrible!) and didn't look back. My friend says that I should paint the brick on the fireplace to be consistent (the painted kitchen z-brick is right in the next room, which is open to the fireplace room).
Should I go for it? PLEASE VOTE! I'm polling IRL friends as well, but I'm still torn. I don't want to wait forever and then wish I'd done it a lot earlier!