Inspiration for Bedroom - Update Pictures
Javachik
December 13, 2013
First of all, thank you for your helpful comments on my original thread on redecorating a bedroom for DGD. It helped me just stick with the old oak furniture to go with the new white twin bed. The comforter I picked out:
looked terrible with the warm oak. Then, I remembered I have this full bed sized quilt (unused for almost 20 years):
that might work on a twin bed. Back went the brown comforter and in came Hello Kitty:
Without toys strewn about I'm now thinking I need a rug, but this one didn't make the cut. What was supposed to be pink and green is more pink and bilious, shiny gold: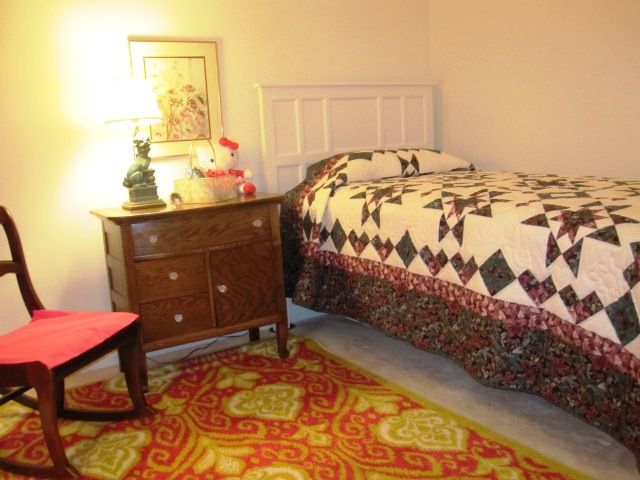 Plus, the 5x8 size seems betwixt and between. Given the furniture arrangement, where would you suggest the rug be placed? Under some of the furniture or just centered between bed, nightstand, dresser and chest? Bigger than the 5x8 or smaller?
I've been looking and looking for the replacement rug, so any suggestions you might have are appreciated!