I love granite, but I can't find a granite I love
Ok, I've been staring at my kitchen for 2 years now and can't decide what type of countertops and backsplash I want. I originally wanted something with gold in it, but now I'm going through a more "light & airy" phase. I really like soft blues and greens right now, so this caught my attention: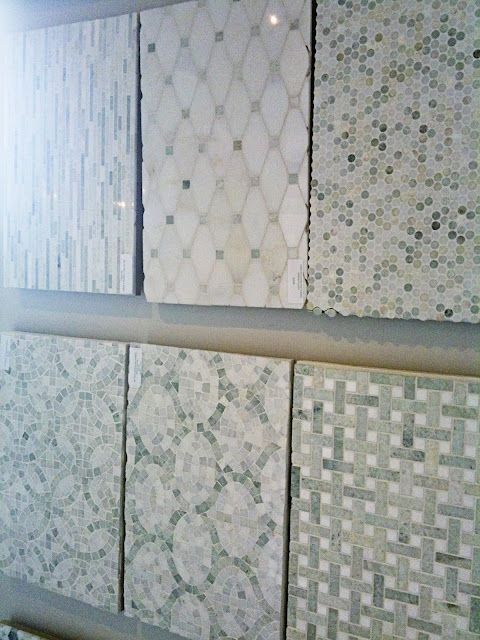 Also love Sarah's kitchen!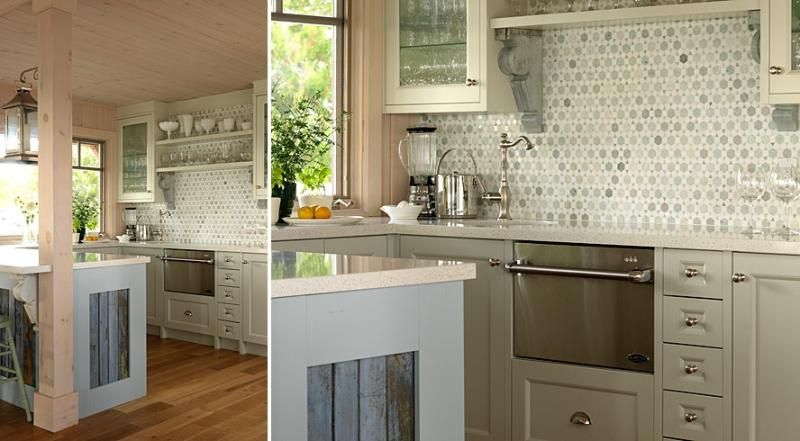 The problem is I may not like blue/green two years from now (my tastes changes alot) and I'm not sure it would look as good with my dark cabinets as it would with white or painted.
Here's my very small kitchen. Even though my dream kitchen would be white, I don't want to paint these. Maybe 10 years from now I will, but not right now.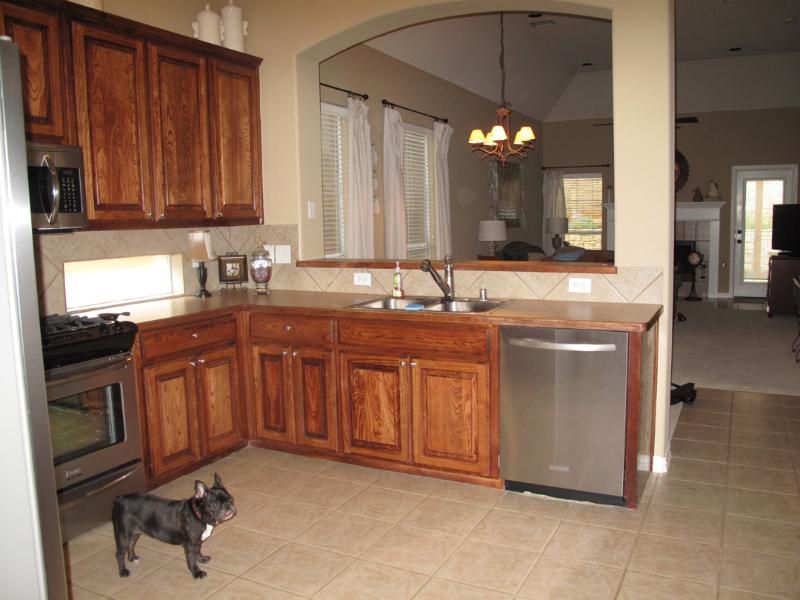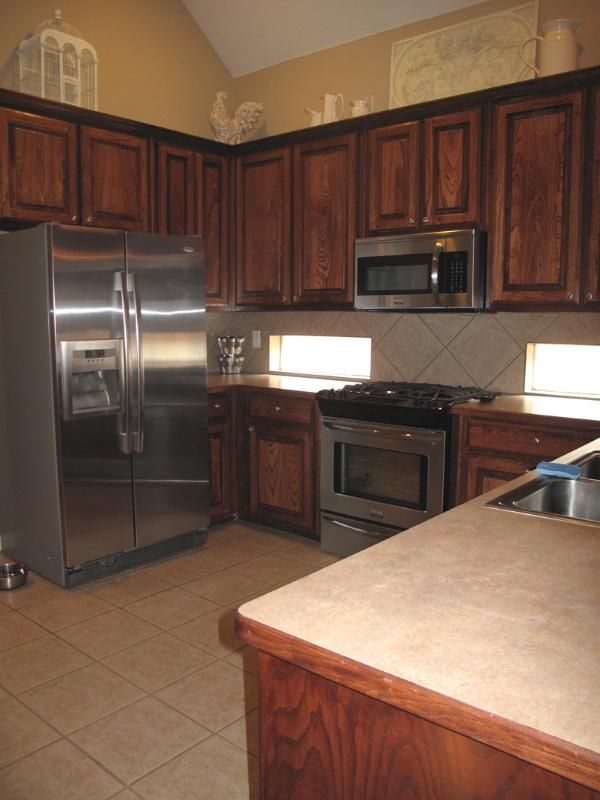 I'm having computer issues, so I'm going to post this before I lose everything and I'll continue on the next post.