Please critique kitchen layout
Good Day!
I'm new here, so thanks for having me!
I am just finalizing my kitchen cabinet layout, and thought I'd ask for some advice!
Floorplan LINK for reference (there has been a change to the fridge - we are doing a side by side full fridge/freezer there now)
Note:
- Cabs go right to 9ft ceiling. the main kitchen wall is (13 feet)
- In front of gas range wall is 13 foot island with large sink at right hand side
- Island has drawers under sink, pot/pan pullouts, utensil drawers and "plastics/foil" drawer
Oven Wall - changes to be made: on the farthest right side, we will have an appliance garage for coffeemaker/toaster. with drawers below for teas/coffees, and a bread drawer. - sort of a breakfast bar...
let me know if you think we've missed anything! or if there is anything you would change
btw - in the pantry we have a butlers pantry with bar sink, wine storage, wine cooler etc. so no need for boozey room in main kitchen.
TIA!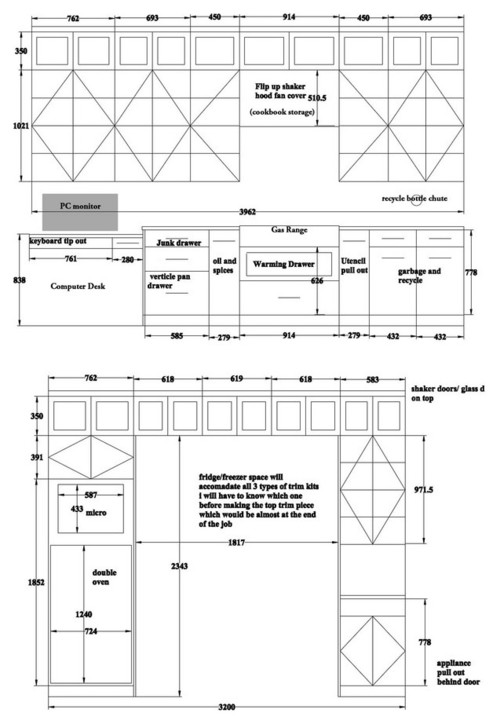 Here is a link that might be useful: