KAW: First bread baking
I made Overnight White Bread from Ken Forkish's Flour Water Salt Yeast. I think I did pretty darn well for someone who has only baked a couple loaves before (with very poor results). I'm going to credit my new kitchen. :) It's very crunchy on the outside, and hole-y and soft and chewy on the inside. Good flavor too!
I did burn the first one a bit. I didn't think to use convection, and I know you have to adjust the temp with convection so I've not done it for the second loaf either. (Recipe makes two). If anyone has any tips, I'm happy to hear.
I did spin the pan half way through for the second loaf though. It's still in the oven. Here's a couple pics and a link to the slideshow below.
Yesterday evening:

This morning: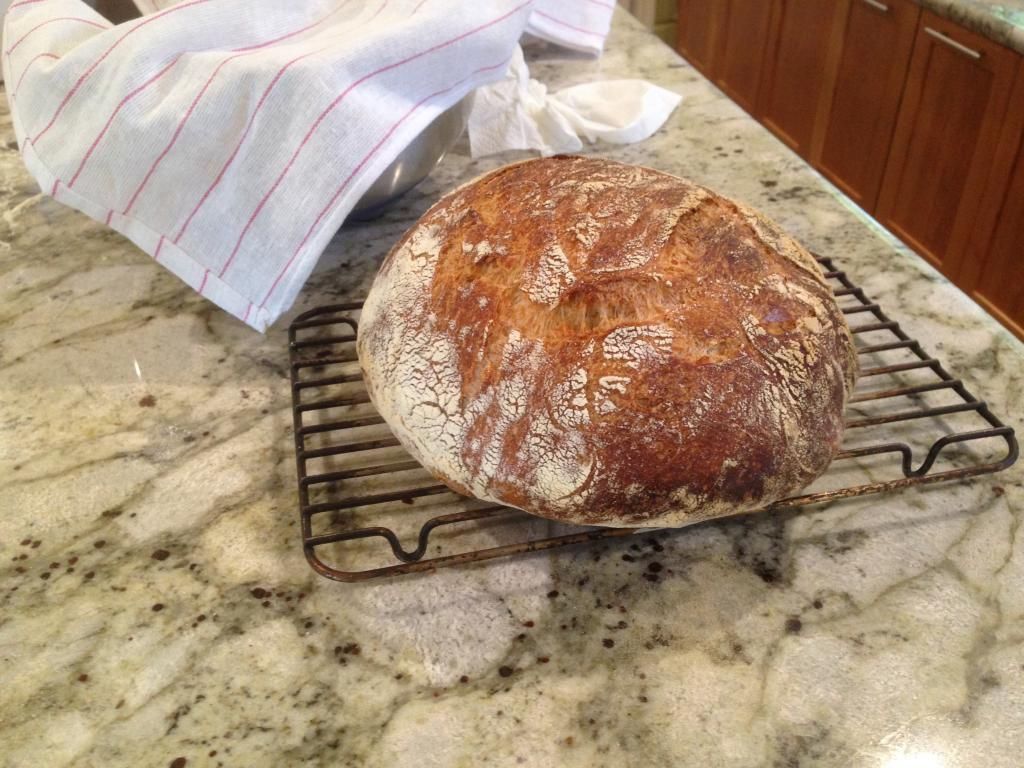 Here is a link that might be useful: Full slideshow