please show me your indestructible/beautiful countertops!
fouramblues
August 14, 2012
Well, I think my countertop fabricator might be giving me a line, not sure. The delivery date for my Cambria Buckingham quartz is like a carrot, and he keeps moving it just out of reach. The date he last gave me for delivery to the stone yard is August 26. That's a Sunday. Hmmm... And Cambria customer service is no help either. Yes, there's a long backorder time, no idea how long.
So, I've had my heart set on the Buckingham since LAST August, but if it's a pipe dream I need to have a good plan B. I want a countertop that will take neglect and abuse and yet look nice. So no marble, no granite, I think. DH vetoed the idea of formica. I have chocolate PaperStone on the perimeter and really love that, but want something lighter with movement on the island. But not too expensive!
Does such a countertop exist? It might be quartzite. If you have such a surface in your kitchen, please show me a pic and identify the material. Here's the space I need countertop, with a temporary island top: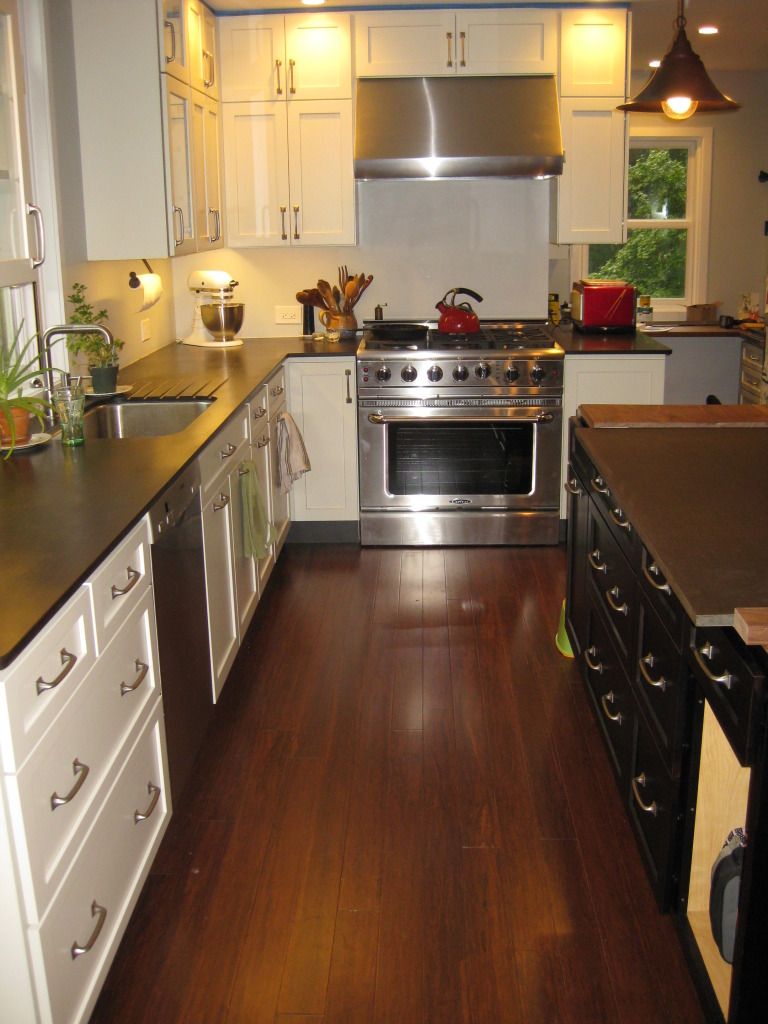 Thank you!