Fridge surround -- I don't think this is right
Short version:
Cabinets above fridge--doors protrude in front of end panel
Cabinets next to fridge--doors are flush with end panel
(sort of hard to see in this pic, details below)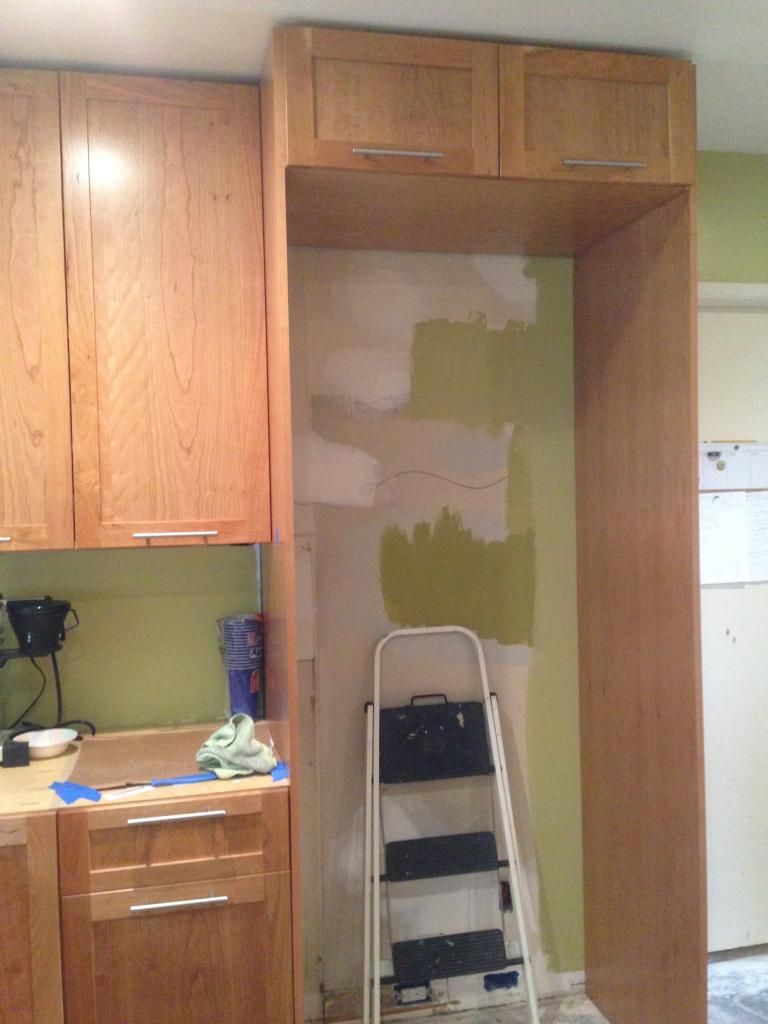 Longer version:
Our fridge will be SZ Integrated 36". There aren't many pics of it out there because it's fairly new. And the pics on the SZ site (link below) show it with slab, glossy white cabinets and fridge panels. The specs call for opening of 84" and say that it CAN be from 83.5" to 84.5" (if I'm reading it right.)
I already was questioning that the KD ordered a custom 11"? 11.5" ? cabinet which left the opening a bit too tall at 85.5" and had spoken to the installer about the need for a filler. The floors aren't in yet, so not sure how big it'll be. But this morning was measuring to see if it's a consistent 85.5" or not. And it's not. I know the cabinets are level, but the floor and ceiling are not. There's a bigger gap above the end panels at the back wall, compared to at their front. Consequently the height in the back is 85". Then I looked up and noticed that the 'bridge' cabinet doesn't go all the way to the back of the end panel. That's fine. But then I noticed that they mounted it (without the doors) flush to the front of the end panel, so the doors protrude out in front of the end panel. And since the fridge is integrated, that means that the doors will protrude in front of the fridge as well. I'm pretty sure.
I'm already frustrated by no word from the GC as to when the installer (or electrician, or drywall guy) will be back to finish up. The installer's work WAS to be just cosmetic (moldings, aligning doors, etc.) so the counter and appliance installs wouldn't have been dependent on him. But, THIS changes that.
Please tell me if I'm right that this is wrong or wrong and it's right.
Lower cabinet to the left of fridge surround

Bridge cabinet between fridge end panels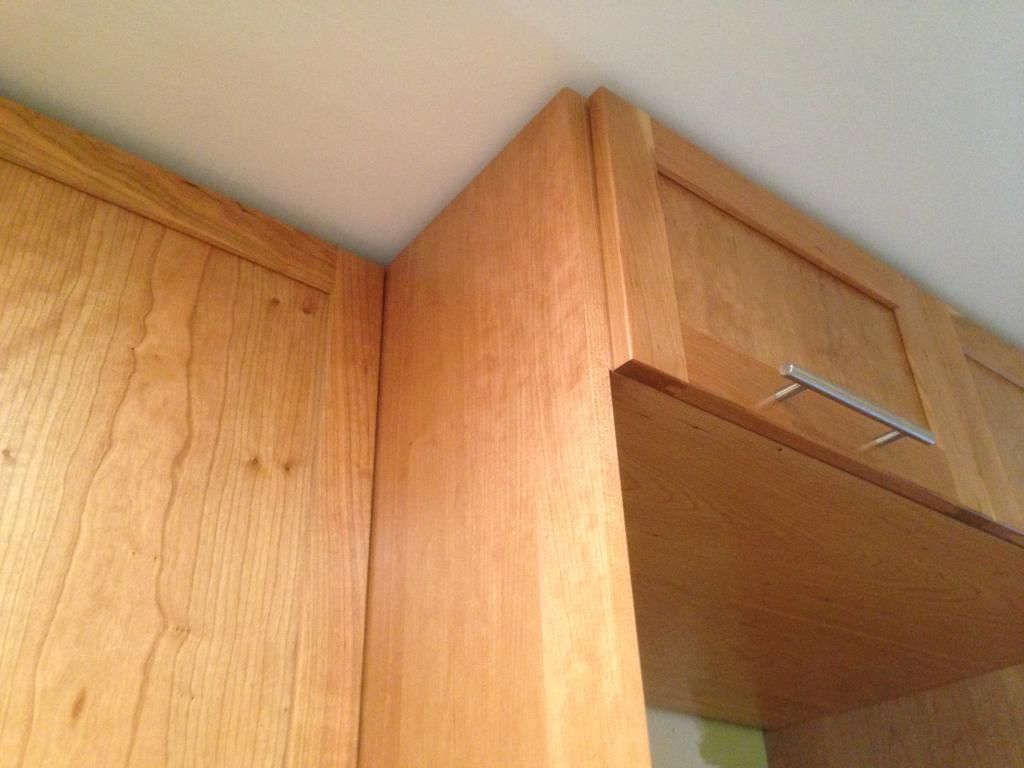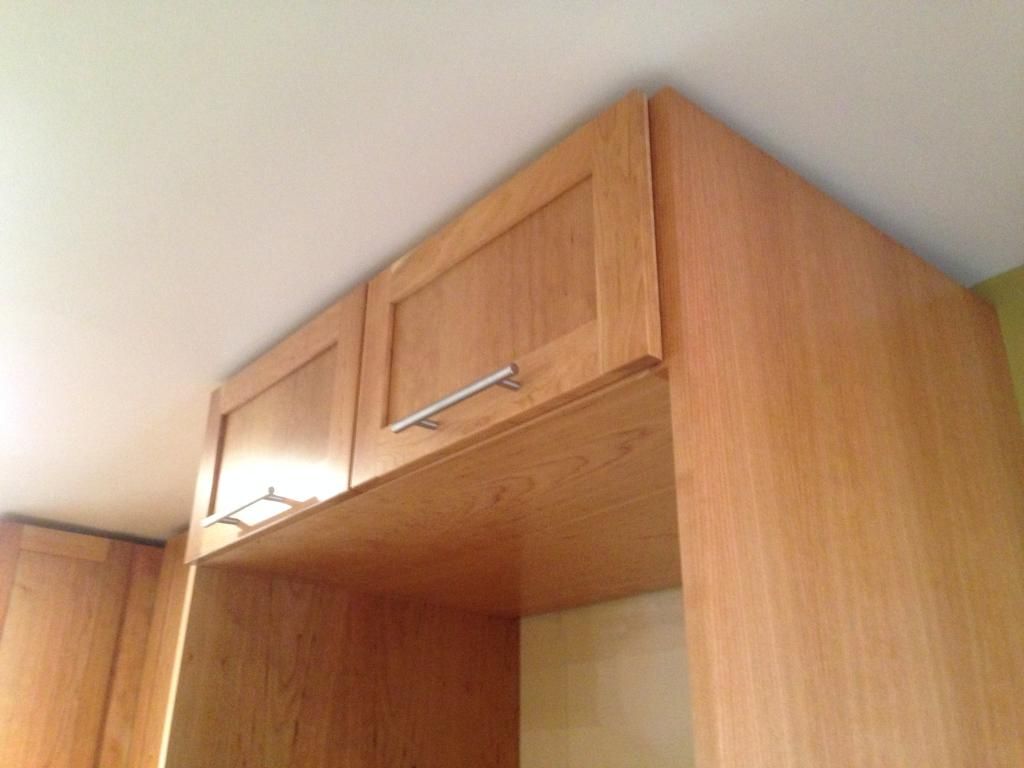 Here is a link that might be useful: Our fridge SZ IT-36CIID