Poll: Where to place floating shelves
The bricks are about 3.5"h, with grout, about 4".
A: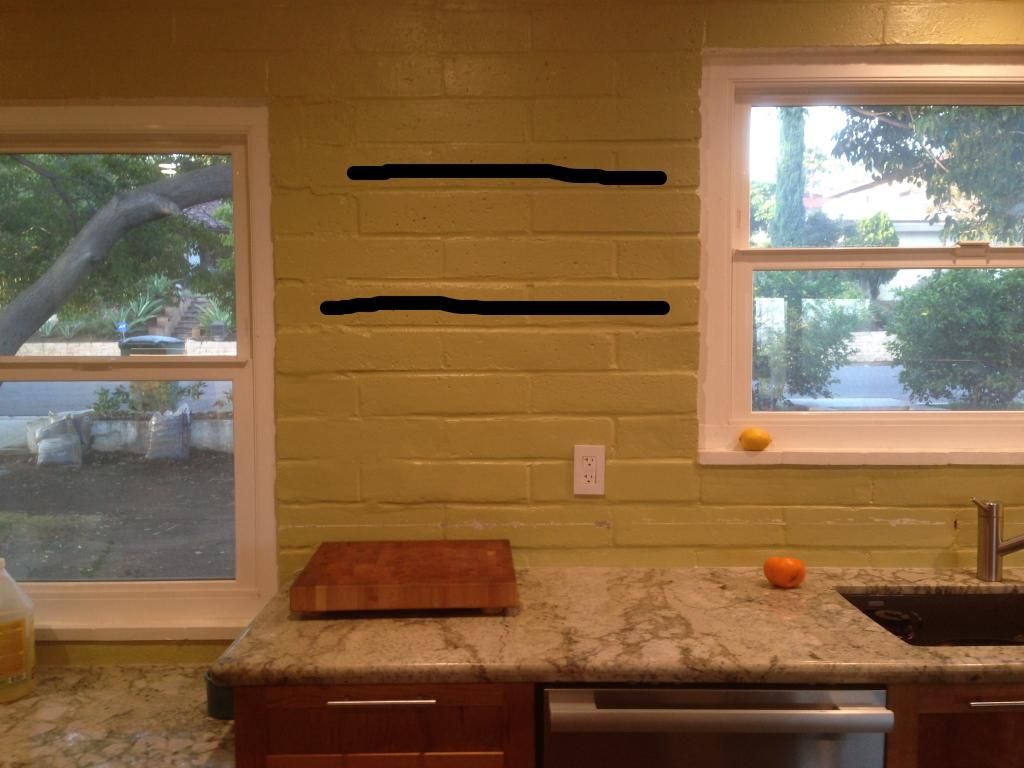 or
B: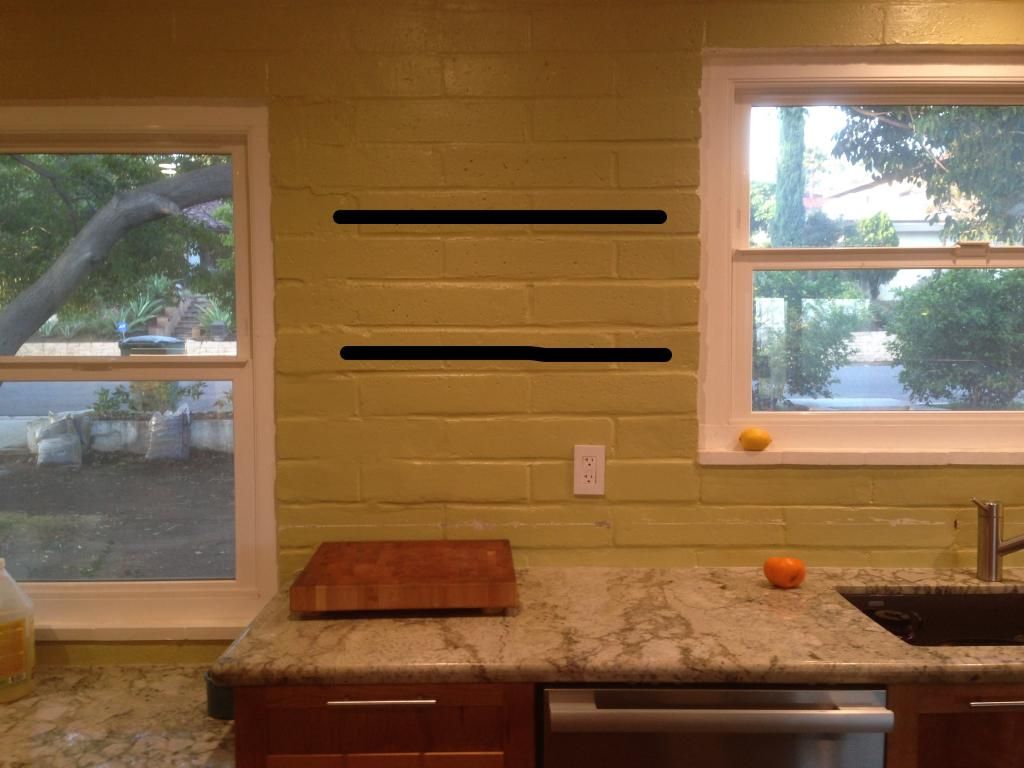 DH said whatever.
He actually said just make sure that whatever you plan to put on them fits. But what I was planning to put on them evidently isn't what he was planning to put on them. I was thinking the lower one for everyday dishes (which are very nice) and the upper one for more pretty bowls/casseroles. All he envisions is these three pretty casseroles (which we didn't even have when the reno started, so I don't know what his plan was at that time). I've looked at the bookshelves I've been using for things during the reno and I think at least 10" between shelves, but 12" is better, so that's 3 bricks. Or in this case, 2 full bricks and 2 half bricks. If you think I should put one in the lowest position and one in the highest position, let me know. We'll call that C.
And I think I'm leaning towards A now that I've lived in the kitchen for a bit with no shelves. I'm worried that the shelves will feel 'imposing' above the counter. I think the higher position will lessen that.
(please ignore the fact that I can't draw straight lines in photobucket)
Thanks!