Kitchen Chandelier -- Please Vote!
We're pretty sure we're going with the following chandelier over our eat-in-kitchen table (rectangle table yet to be selected):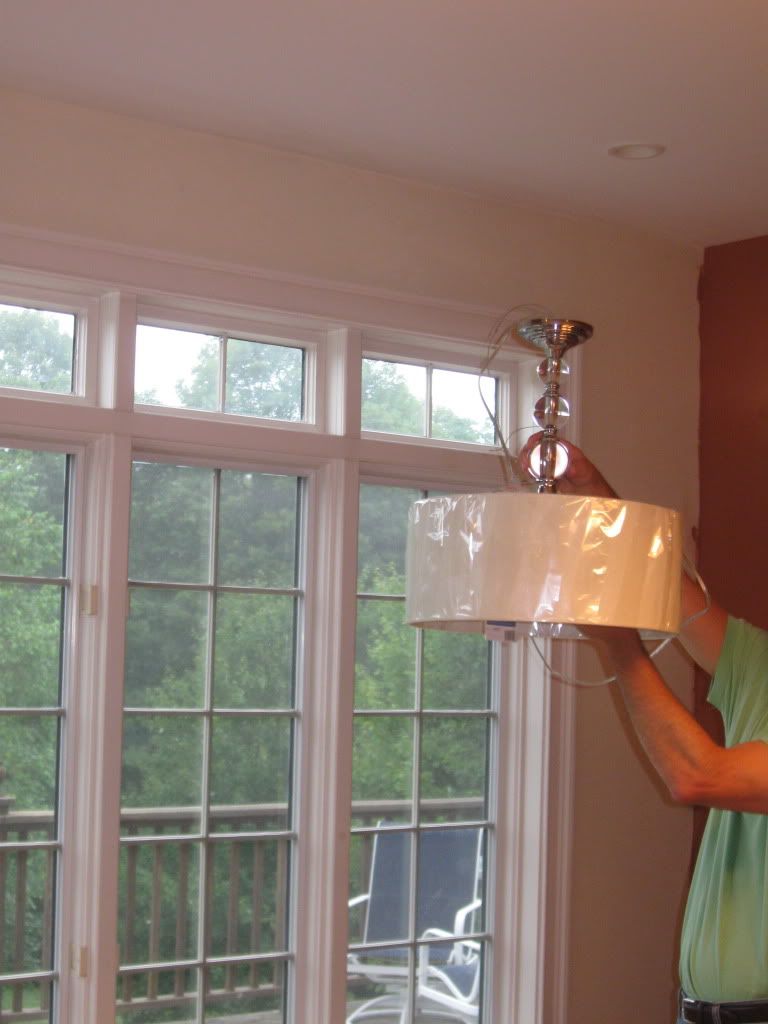 Which chandelier do you think works better for over the kitchen island? The areas are open to each other.
This chandelier is from the same collection as the eat-in-kitchen one, but I'm a bit worried it might be too "heavy" looking for over the island (i.e., it has solid glass globes on it so it's not as see-through):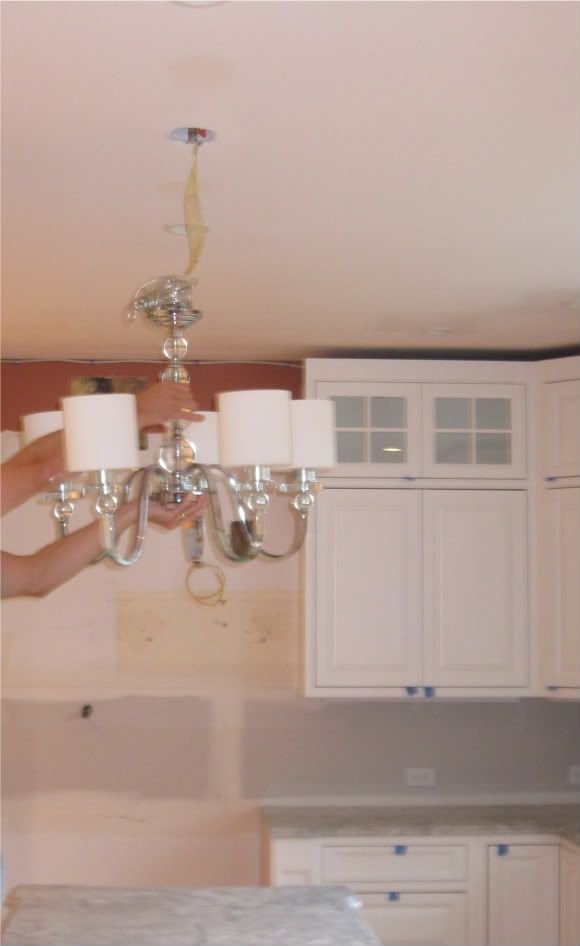 This one seems more not-in-your-face but I'm not sure how it goes with the eat-in-kitchen one. I originally wanted a crystal chandelier, but then thought it might be too dressy for our space. This might be a nice compromise?!? It's a bit hard to see and all the crystals haven't been hung yet.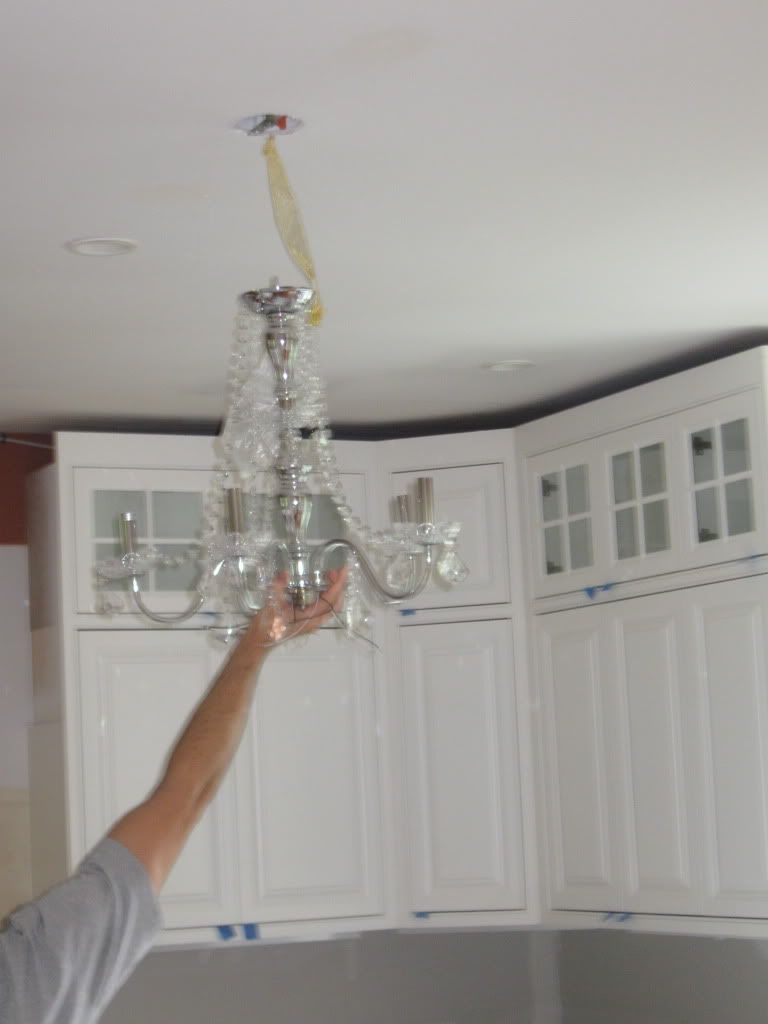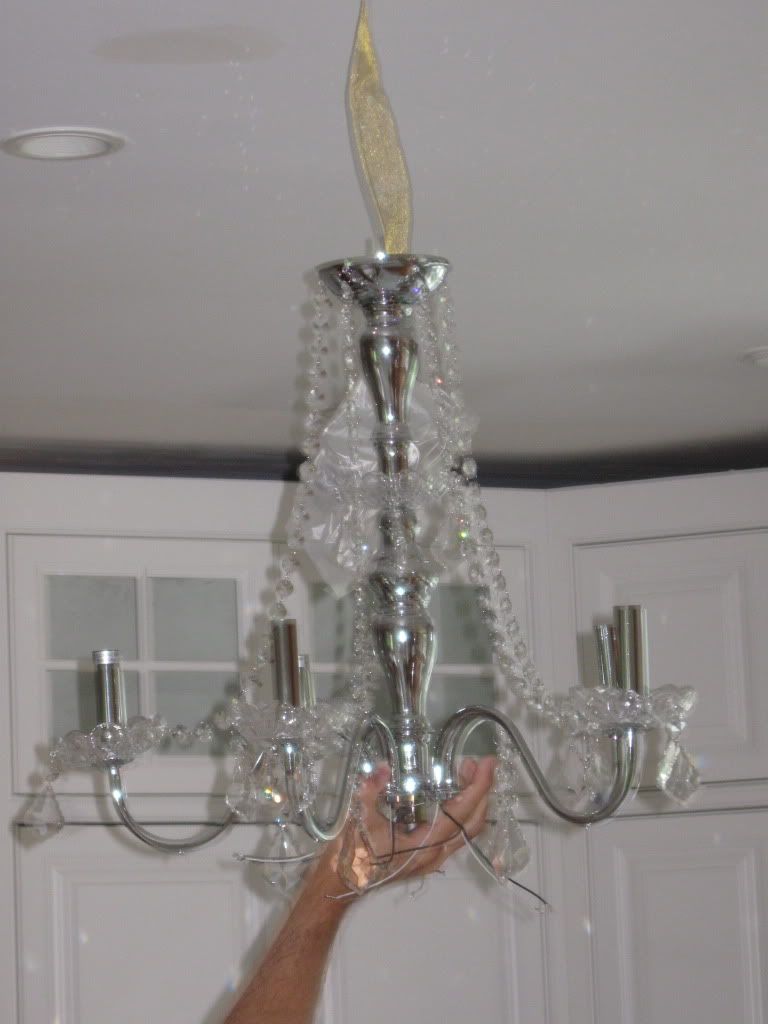 Other options/ideas welcome! I think our electrician is coming back next week, so if I can use one of these I'd like too, but I can also try to put him off if I need to order another one!
Thanks so much for your help and thoughts!!!