Need Help/Suggestions for Dining Room Light
I'm struggling with selecting a light for my dining area. One issue is my kitchen will be very contemporary (espresso cabs, stainless, BN hardware, AW granite, light silvery/gray floor) and then I have an MCM danish teak table. I have purchased my pendant lights, which are much more fab than the pics show. Clear square crystal lights. And I just got my foyer light which I think will be pretty cool. You can see all three at the same time from some angles.
I'm all over the place on light for the dining area from a linear revel pendant, to a round contemporary drum shade with a tiny bit of bling (I've never had a chandelier with any bling, not really my style but it might look good and maybe I need some bling), to...
Here are some pics to help...
Model of kitchen - so pendants and dining light needs to be very complementary.
Dining table - I will be adding two host chairs, probably in white.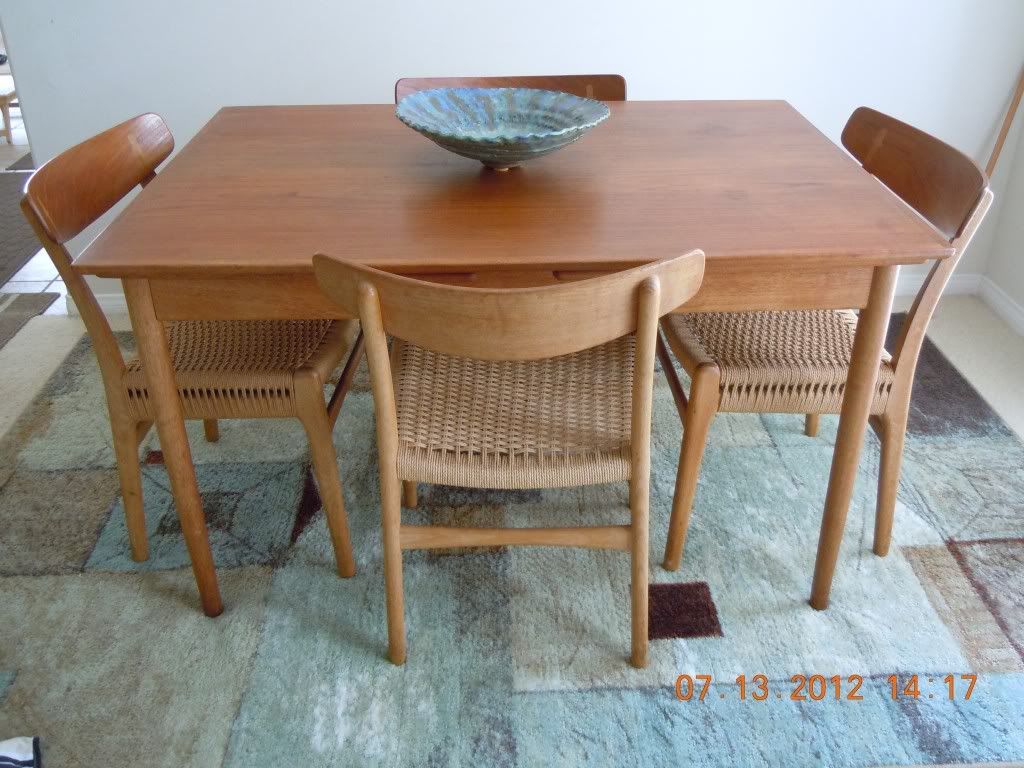 Foyer light (just got in mail yesterday, I think it's a keeper) - I think the green edges of the glass will be OK with pendants because it will be far enough away.
Sorry this image is no longer available.
Pendant lights by Tech Lighting (got 3):
Linear pendant I like by Tech Lighting:

What would you suggest for the dining area? I'm very open to ideas that are in the contemporary to modern end of things. Thanks in advance!