Quickly please- give your opinions on kitchen trim choices
Hi, finalizing my order and wanted help with 2 choices.
1. Curved vs straight valence?
I wanted a straight valence over the kitchen window but now an second guessing my decision since my husband pointed out that the arched valence does reflect the corbels under the cabinets and would work as well. I need the valence to hide the wiring for the under cabinet lighting.
There is one picture each of the proposed curved and straight valences. The kitchen designer set the curved valence slightly back from the front of the cabinets. The straight valence would have one routed narrow runnel in it for decoration as well as the tiny straight molding across the top that continues from the cabinets. It is in plane with the front of the cabinets. The third picture is my existing cabinets (ignore the hood height mockup contraption over the sink) which have the straight molding across the top already . The fluorescent light will be changed to a recessed light. New cabinets will be white painted inset.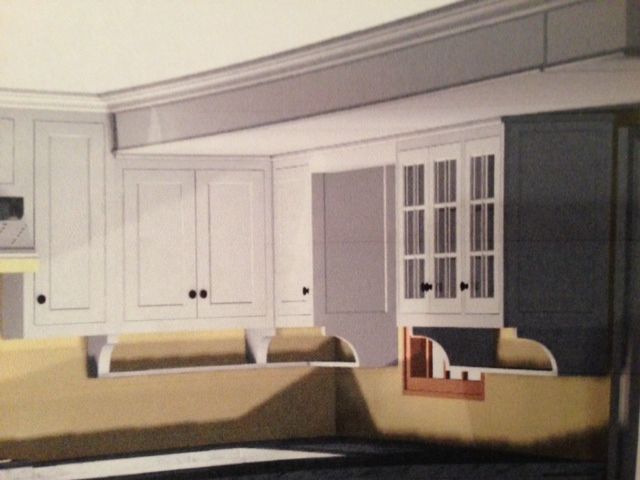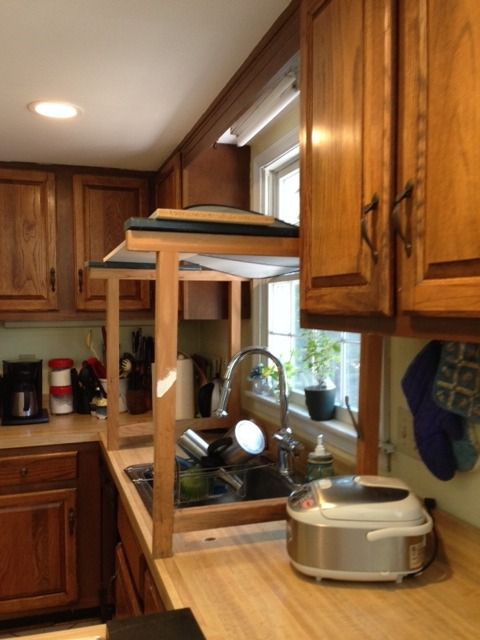 2. Beauty molding on bottom of soffit yes or no?
I added a tiny beauty molding to the bottom of the soffit. It adds a few hundred dollars and if it was clearly a plus I will keep it. However I am not sure if it is a plus or minus. I am re-showing the arched valence picture here since it best shows the beauty molding.


This next picture is an earlier rendition that shows the soffit without the beauty molding . Crown molding has since been changed to the one in the previous picture. There is no longer glass in the cabinet on the left and this does not yet show any valence in front of the window. BTW window has white trim not sure why it is brown in these renditions.
photo/media/photo3_zpsfe41cc3c.jpg.html" target="_blank">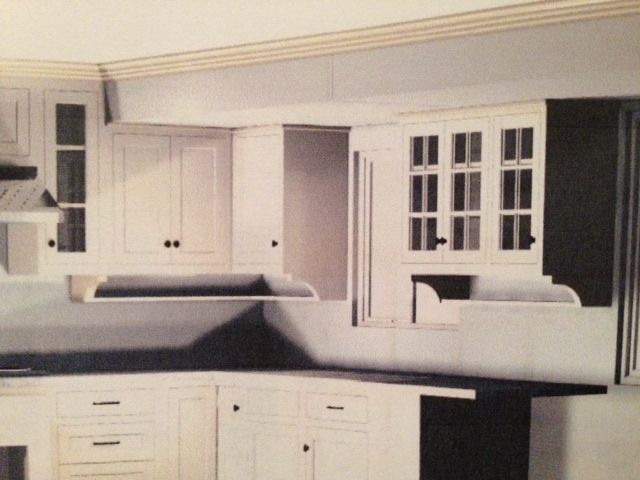 thanks in advance for your help!
This post was edited by scrappy25 on Thu, Aug 28, 14 at 10:45