Backsplash dilemma . . . what to do around window?
gardenburgher
August 15, 2008
I thought we had everything figured out. DH started the backsplash last weekend and plans to finish this weekend. Last night, we stood and looked at the partially finished product and it dawned on me that we hadnÂt thought about the windows!
WeÂre tiling up to the cabinets. We have 2 windows, but they are at different heights. HereÂs the window above the sink.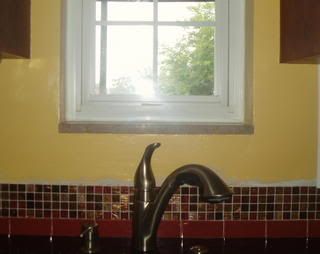 And hereÂs the window above the counter. (stove is to the left)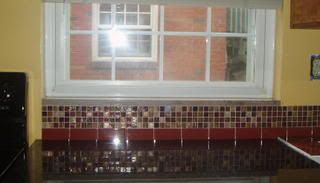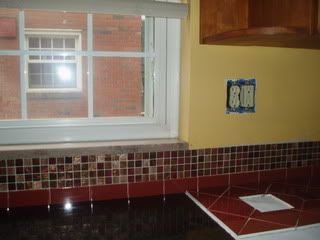 The idea of tiling into the window frame never occurred to us. DH says to just tile to the edge and then paint the edge to match, so it doesnÂt stand out. My fear is that it will look unfinished.
As you can see, since the tile ends at the window on the left side, only the right side of the window is effected by the tile placement. That adds to the dilemma.
I have one more question . . . What do you think of the left side ending like it is? With no bullnose. I just assumed there would be bullnose around all edges. DH just assumed there wouldnÂt be, and unbeknownst to me, bullnose tile werenÂt ordered. He says itÂll look fine and because itÂs not in a prominent location.
I'm hoping to present a good case to DH, but I may not win this argument anyway. DH has argued for very few elements in the kitchen and sometimes I just have to let it go. :-)