Couldn't resist - banquette cushion in!
Hi all
Tried going cold turkey on posting any new pictures - but couldn't resist. I picked up our new banquette bench cushions yesterday and love them. The iphone doesn't do them justice - but a start. I couldn't get a good overall picture of the area due to the light - The bench is in the east windows and there are also another set of windows on the south side.
The seat is actually cayenne and some of the dots match perfectly. The GC sill has to instal the back -so the cushions are just there for looks. I have 2 pillow all dots, 2 pillows in cayenne and 2 pillows that are reversible.
The bench is between the two "caves" - one for DH and one for me. We each have a pull out work surface and we each have our own charging station. I put mine under the 2 drawers and DH uses one of the drawers - nice to have flexibility.
I ordered our table for the area. It will be an Amish shaker style table with a lift top. I specifically didn't try to match all of the cherry but contrast the color (still cherry but a different color) - the picture is just the stock picture and not the actual unit that we ordered.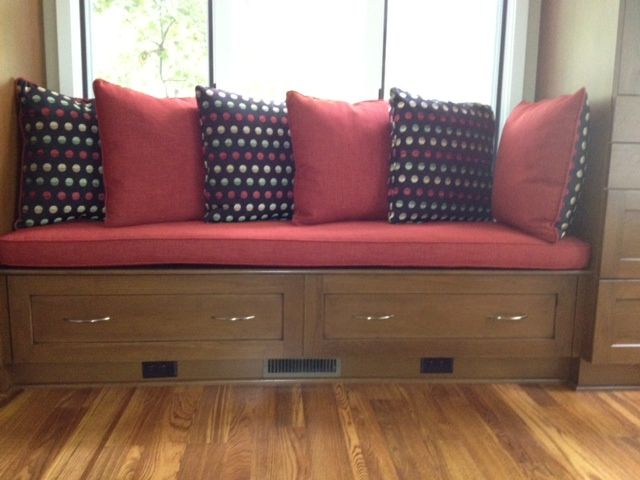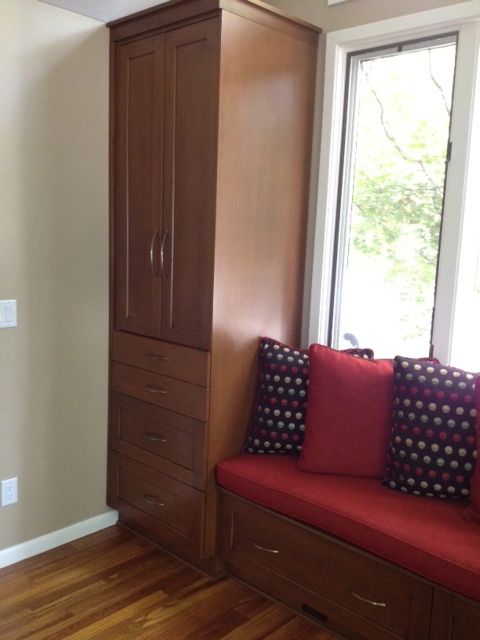 Shows pull out works space and drawer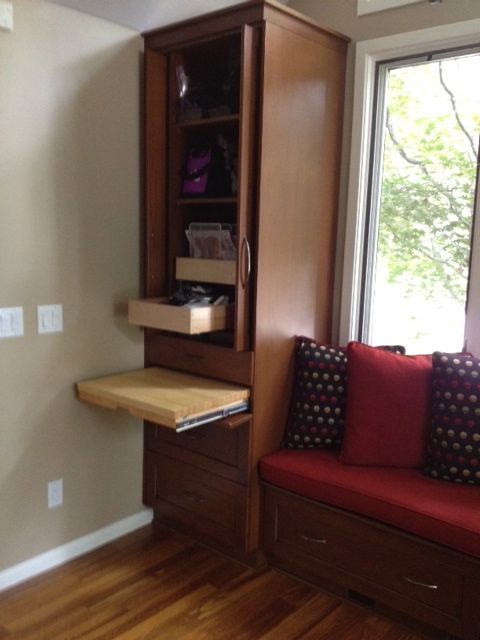 Last one - DH side of the area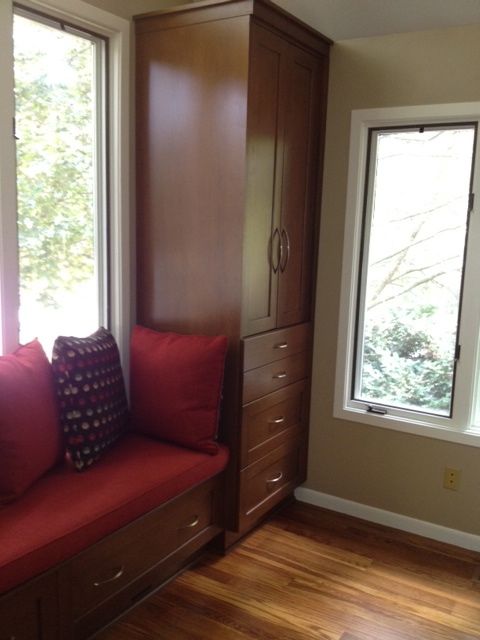 Picture of the coffee table that will be in front of the bench - the top will rise up to be 30 inches and moves towards the bench so DH and I can use as a breakfast area.