Letting go of lights in the glass cabinets. *sigh*
beekeeperswife
August 21, 2012
My "dream" was to have lit glass front cabinets. We bought the led tape lights to do under the cabinets and inside. However, with the glass ends, you can see the tape strip from the eating area. And they are obnoxious to look at. They are all wired so that they are all on or all off (with a dimmer). We didn't do the insides on a separate switch since we didn't think we would want that. These lights are bright when all the way up, so when using the counters for prepping I don't want to be blinded by the lights inside the cabinet. I think I will regret putting them in there.
Adding more wire to have 2 switches is not an option. We will still do the lights inside the butler's pantry, over by the dining room.
I think that with the cabinets painted white, and having light colored or clear things in them, they look ok.
Anybody else have glass cabinets and chose not to light them? Will it be ok?
Here are the kitchen cabinets with the glass.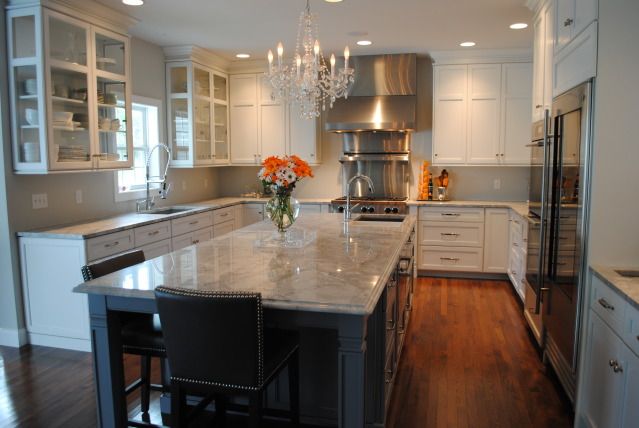 view from the eating area of the cabinet, there is still a string of the lights propped up in there, but imagine seeing the lights aiming towards the back of the cabinets.