The powder room evolves again
franksmom_2010
November 24, 2012
This is what our powder room looked like when we moved in. I don't think I need to point out all of the areas of concern.
And this was the door. Hollow core, beat up, scratched, holes drilled in it, and very unflattering hardware.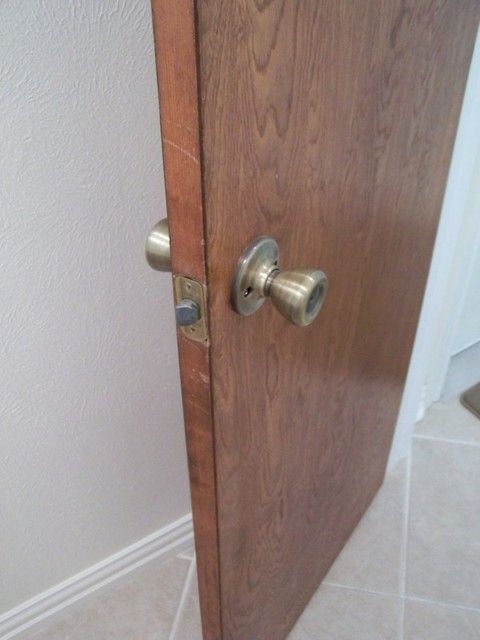 We didn't have the time or budget to really do much with it, but I felt like I had to do something. We changed the towel and TP holder, added a curtain, and changed the light fixture. I know that getting rid of the combo paper towel and TP holder wasn't a practical choice, but sometimes aesthetics just win. The ugly door stayed.
Oh, and I had this little shelf that was just the right size for the wall facing the toilet, so I painted it the green from the toile.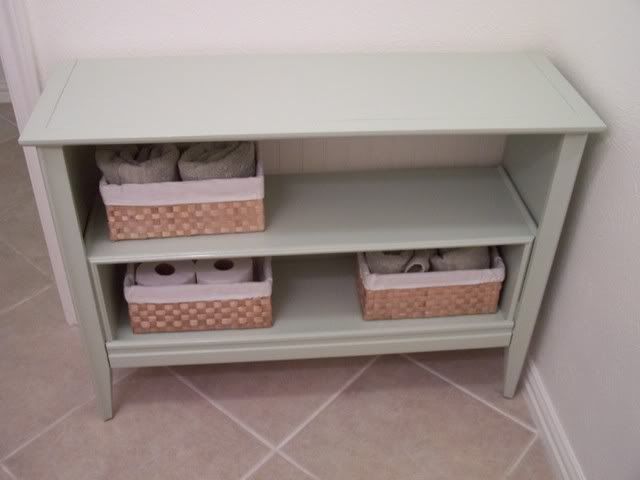 It was a great improvement, but after a while, it just seemed a bit bland and boring. And stark. I decided on a paint color, and then found a fabulous fabric remanant to make a new window treatment with. Now, I've lived with white walls for decades, so actually putting a color on the wall was a big hurdle.
I almost chickened out on this project many times, but kept at it and here we are today: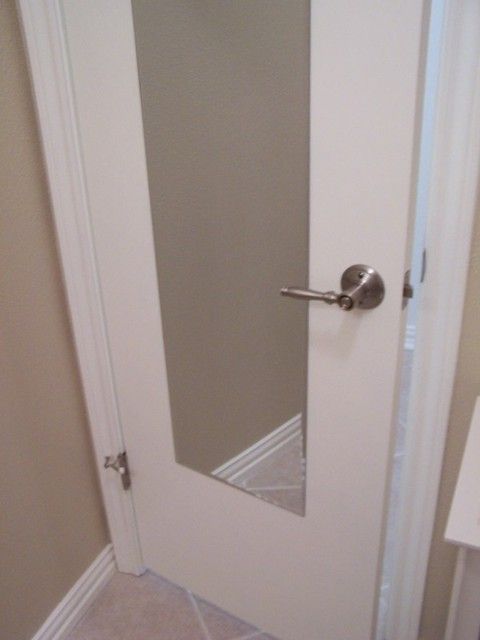 The total budget for this last step was just about $220. The biggest expense was hardware and paint, but most everything else came off of clearance racks, thrift stores, and ebay. Replacing the door wasn't in the budget (it's not a standard size) so it was cleaned, patched, sanded, primed and painted. I added the mirror to give a little more light to the room and heft to the door. It worked!
I was really happy with the end result, but wanted something lighter for the spring and summer, so I shopped the closets for accessories, and made up another WT out of fabric I already had. The towels were left over from the former green.
And that's it! I know that some consider beige dated/boring/whatever, but I can be fickle with fabrics and accessories, so changing out to navy or red or pink or almost anything else will work without having to redo the whole room.