KIA - wanna peek in my drawers while I cook dinner?
I posted my finished kitchen after the stars aligned such that my house was clean while the tinies were napping so I could finally take a few photos. Then I realized that I didn't get to show you all some of my favourite things, many of which are GW inspired! I showed you my GW inspired spice drawer, but not my GW inspired tapmaster-instahot-child-safety or my GW inspired charging station. So I took a few photos while making dinner and you can all have a peek at where I keep my ...
There's a tonne of photos in the photobucket account if you want to see where I hide other stuff or if you want to see more of house/reno project.
So, here's some of my favourite hiding spaces while I make hamburger soup, my all-in-one-day version of mtnrdredux's power bread and chocolate zucchini muffins. Even my bread is GW inspired!
frying up the beef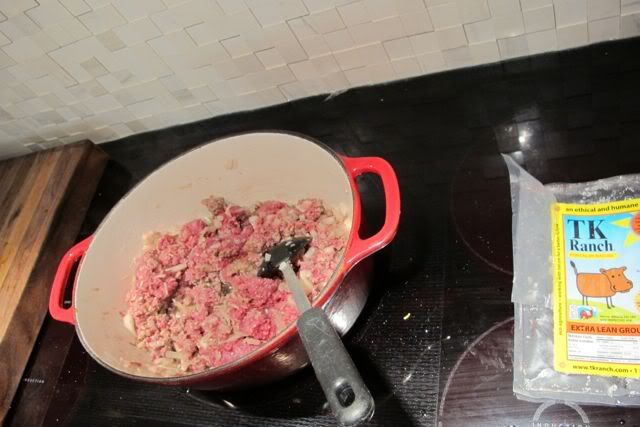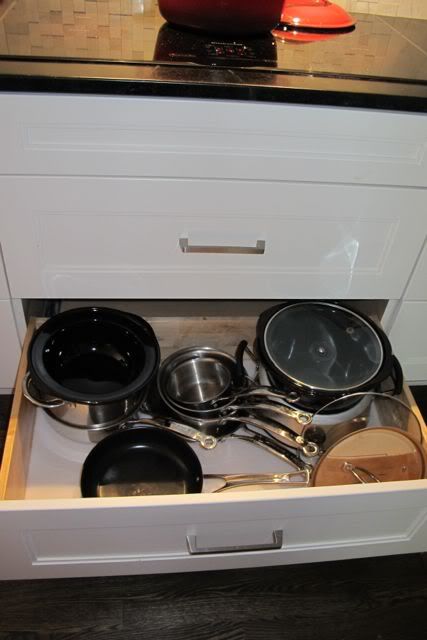 spices, cooking utensils and oils all handy to cooktop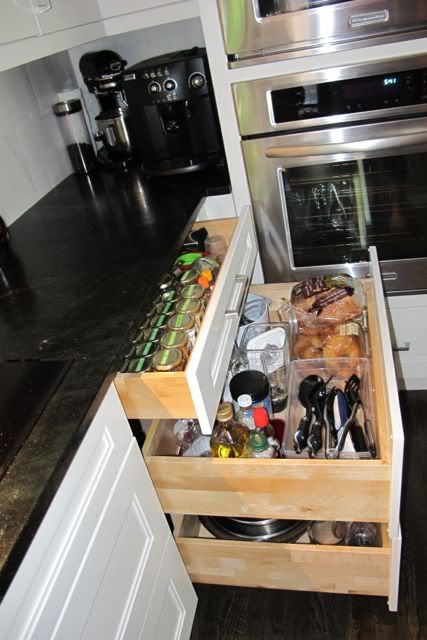 chopping up the veg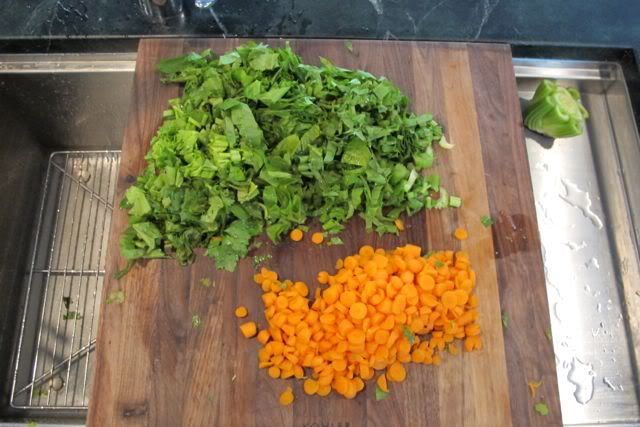 under the stages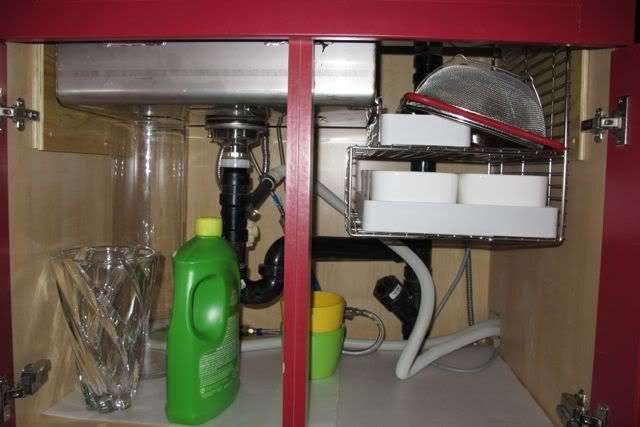 other great island storage stuff:
garbage and compost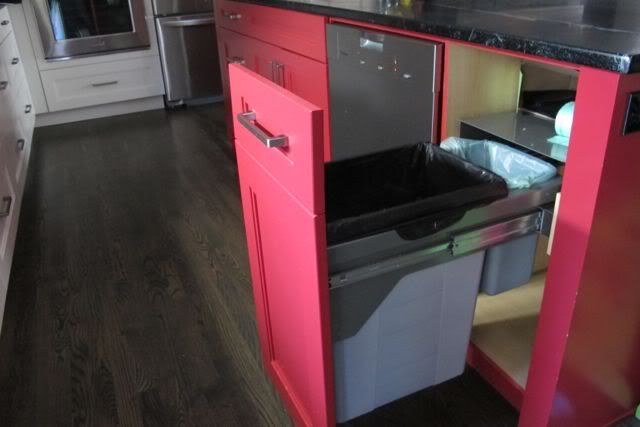 hidden back of island storage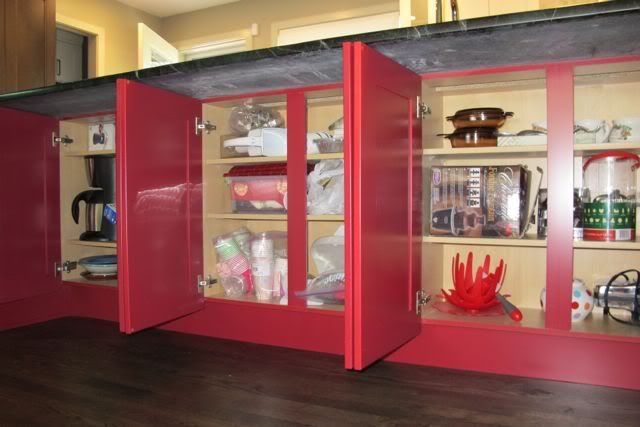 vac-pan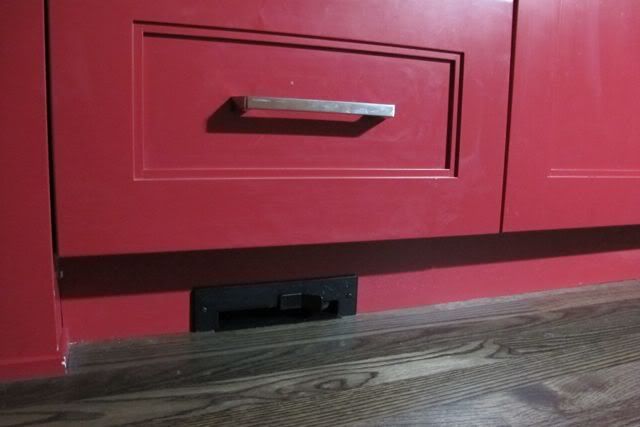 mixing the power bread
tapmaster child proofing for my instahot: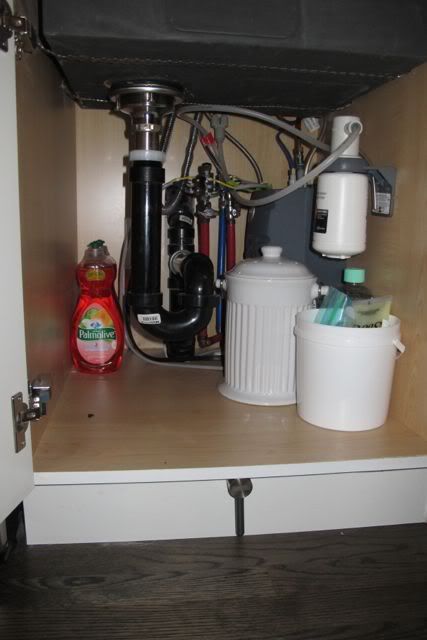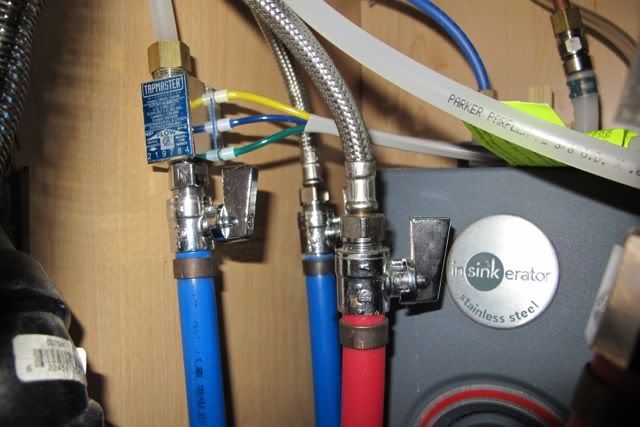 cutlery and plates all just across from the DW make unloading a breeze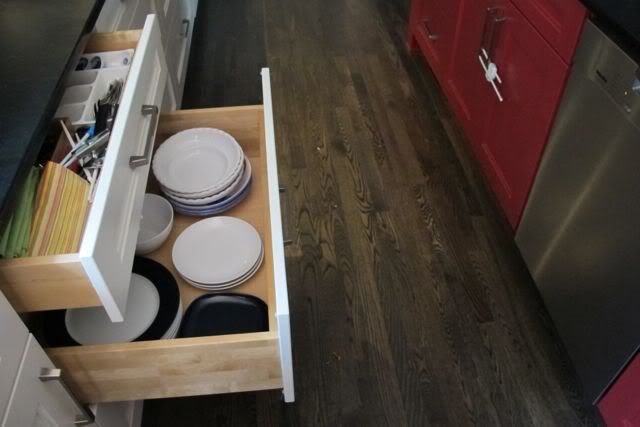 recycling in the laundry, just off the kitchen
muffins in progress:
Sorry this image is no longer available.
where I store my muffin tins: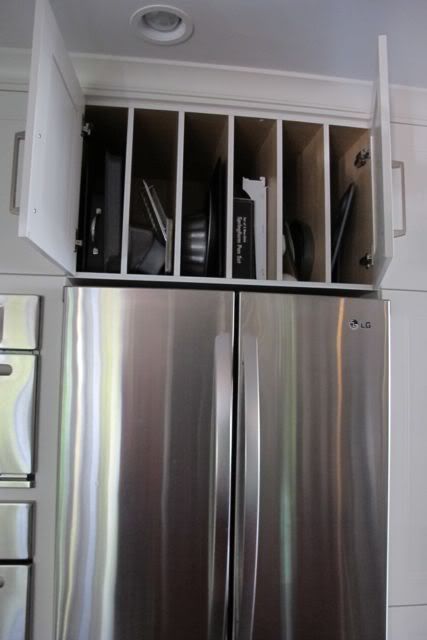 And now we're done like dinner!
Hamburger soup
Power bread
chocolate zucchini muffins