The dining room is done!
franksmom_2010
November 9, 2010
Well, mostly! LOL!
I tend to ramble, so I'll try and keep this short. We found the chandelier in the attic, and it sort of influenced the rest of the room. I was really anxious about that chandy...didn't know if it would be too small, too sparkly, too bright, too dim, too retro, too whatever, but I'm really, really happy with it.
We don't actually eat in this room (yet) but we use it as a serving area when we entertain.
I painted the china cabinet, played around with some accessories, and finally chose a window treatment. I wanted something with a curved hem, to mimic the pass-through arch.
Here are the "before" pics, and my idea for a wt.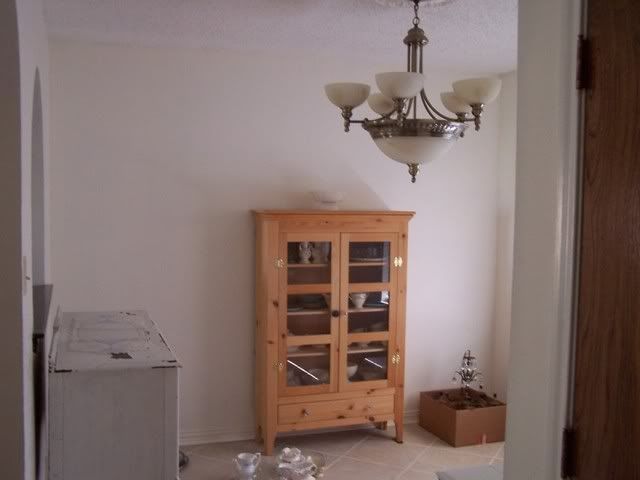 And here it is now: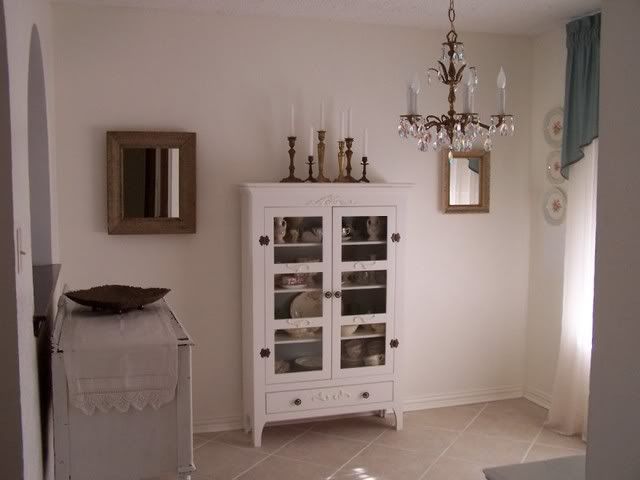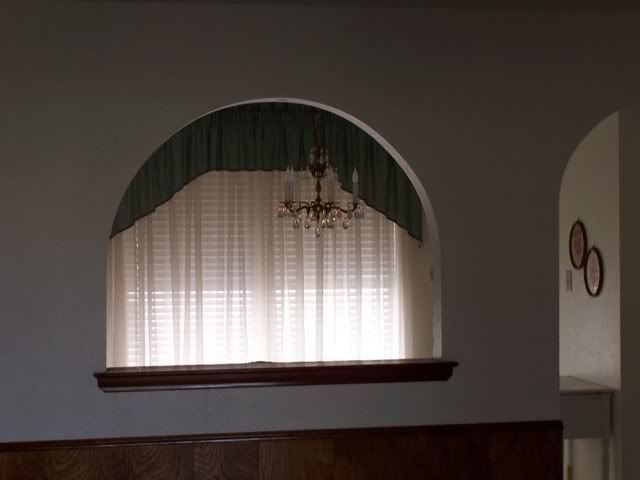 The details: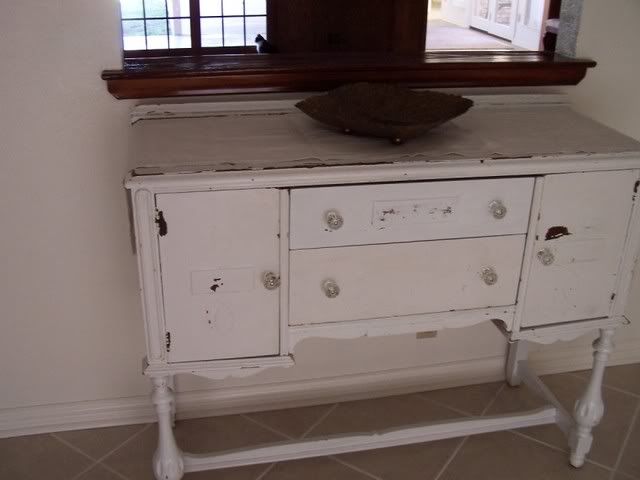 Still to do: paint the built-in, replace that small white table with an old mahogony cabinet (it needs a lot of work, so it'll be a winter project), that's why those old prints look like they might be hung a bit high...the old cabinet is a bit taller than the table. If I can ever find a tiny, two seat pedestal dining table, I'll move the buffet to the other side of that pass through, and we can actually eat in there. It's a small room, I think 9x10, so I'm kind of limited with the furniture.