Any Good Way to avoid BLIND corners here???
2LittleFishies
August 10, 2012
My "hope" was to have an ez reach corner for the upper cabs and a pie shape super susan for lower corner..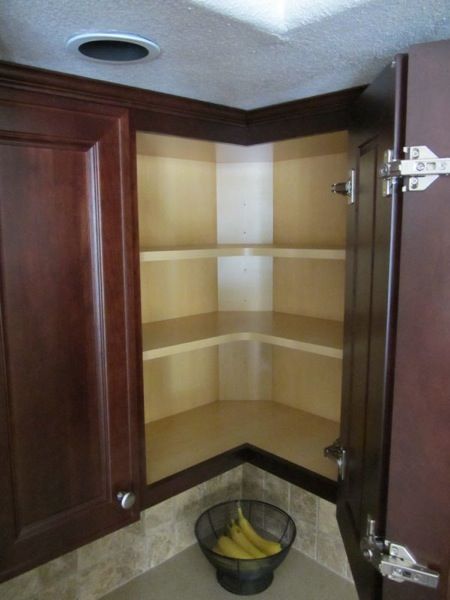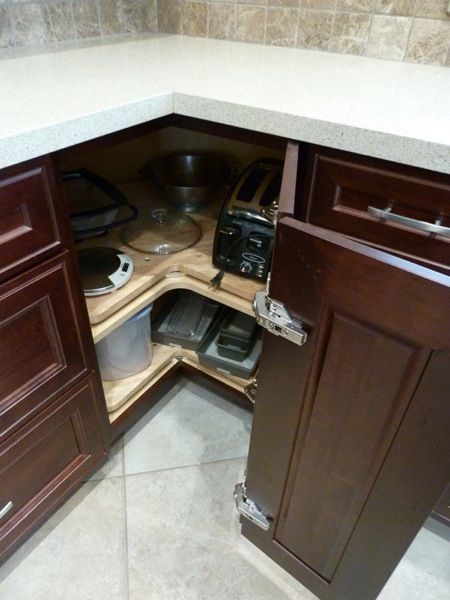 However, KD tells me there isn't a good way to do it in our plan. Says he doesn't think I'll be happy with the asymmetry trying to do those would result in. Also for the lowers I'd lose drawer space I suppose.
I'm bummed out b/c I know a blind corner isn't really optimal... and what's with the D shaped lazy susans? Will it serve any use at all? Do they all have poles?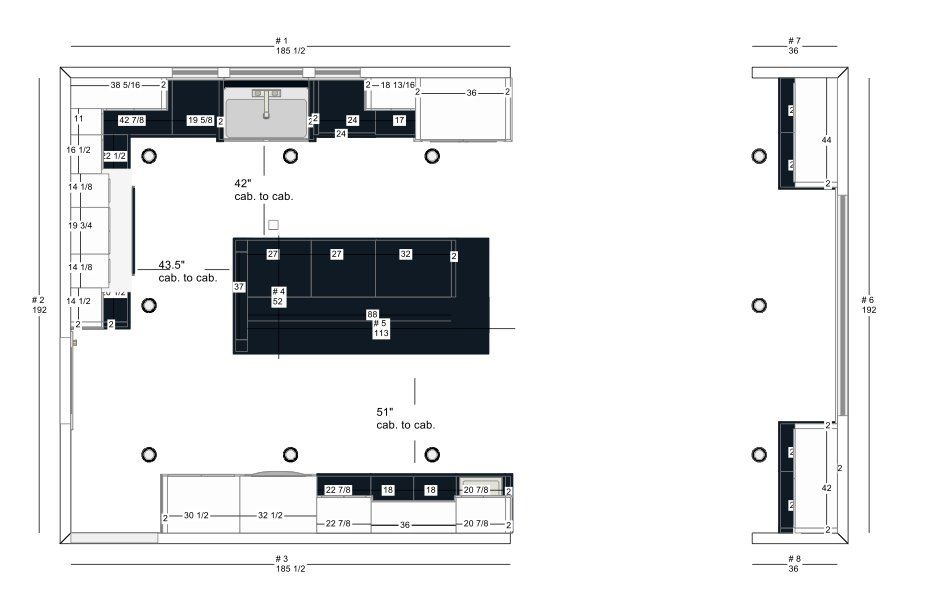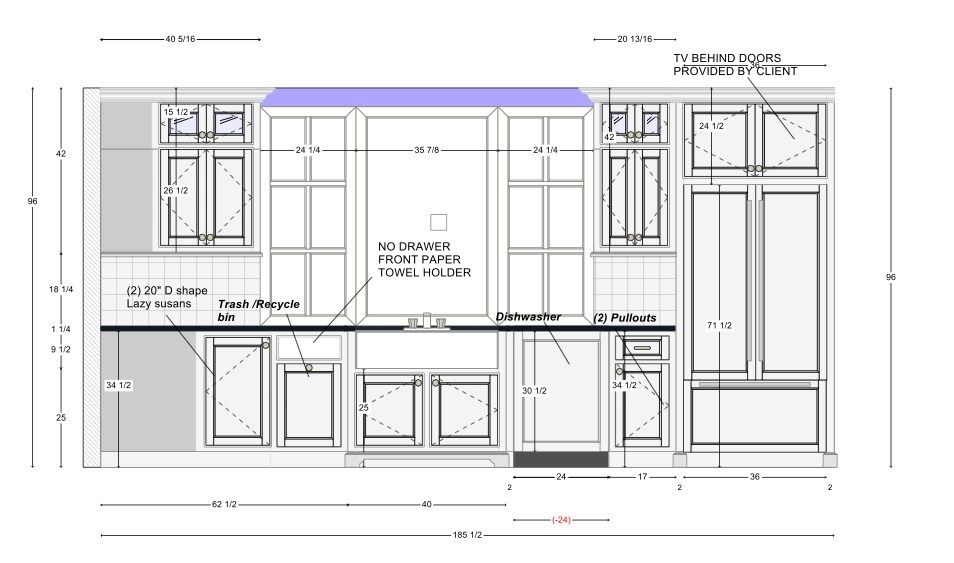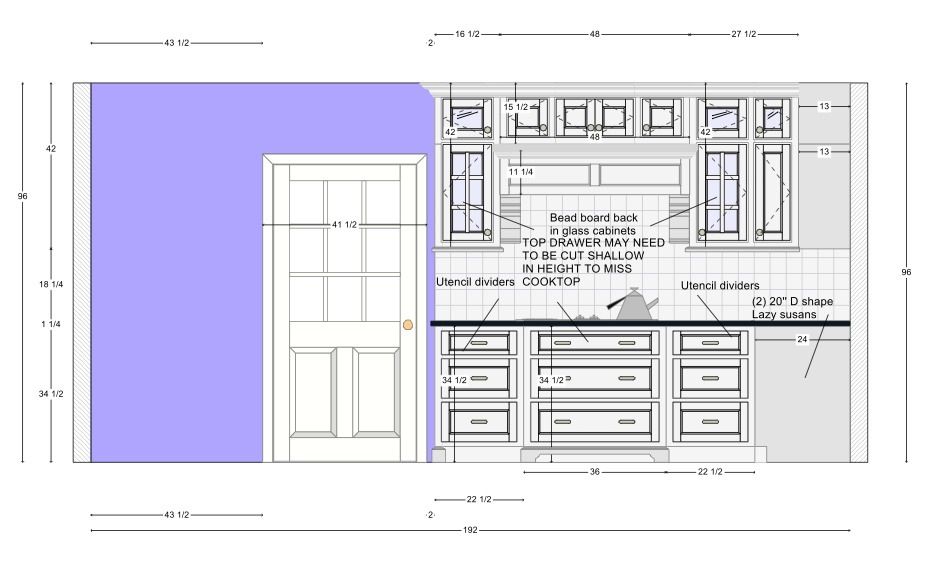 If this is the best option, I guess I can live with it but wanted to get your thoughts in case we're missing an alternate option! Thanks so much!
2LittleFishies