Should I make this change, even if it costs me?
blackchamois
August 8, 2012
It may be too late for me to change this (at least not without a price), but why not post the question and add to my growing list of regrets??? Regret #1 - not finding GW sooner! :)
My kitchen is currenty gutted and cabinets are being built. I had planned to have a raised L-shape bar in my new kitchen as I had in my old (you can see of glimpse of the area in question in the lower left)
But now I am thinking that I should have made it counter height so that I would have more usable counter space (like in this pinterest photo). Duh! :(
What do you think???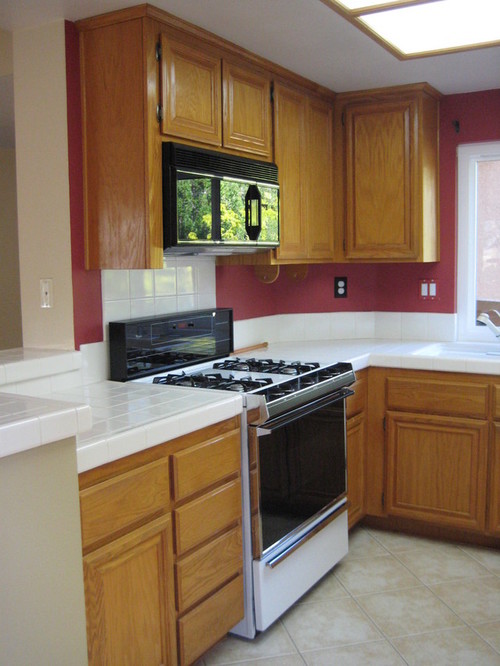 Here is a link that might be useful: Counter height bar