Kitchen Chair Help
Okay, the last detail on our kitchen job is chairs. Our budget has run out, as has our ability to make decisions. The current chairs are from our bonus room. They are in bad shape, so will have to be repainted and of course reupholstered. Another option is to return those to the bonus room and use some antique ladder back chairs from MIL. They are cherry stained and also not in great shape.
So...
Pictured chairs or antique ladder back?
2. Stained dark like table top (for the ladder backs), painted white, painted medium gray, or even painted a soft yellow?
3. Which upholstery? Preferably one of the ones in the curtain or pillows, since we have leftovers. There's a gray dot, a solid yellow linen, and the gray and yellow print.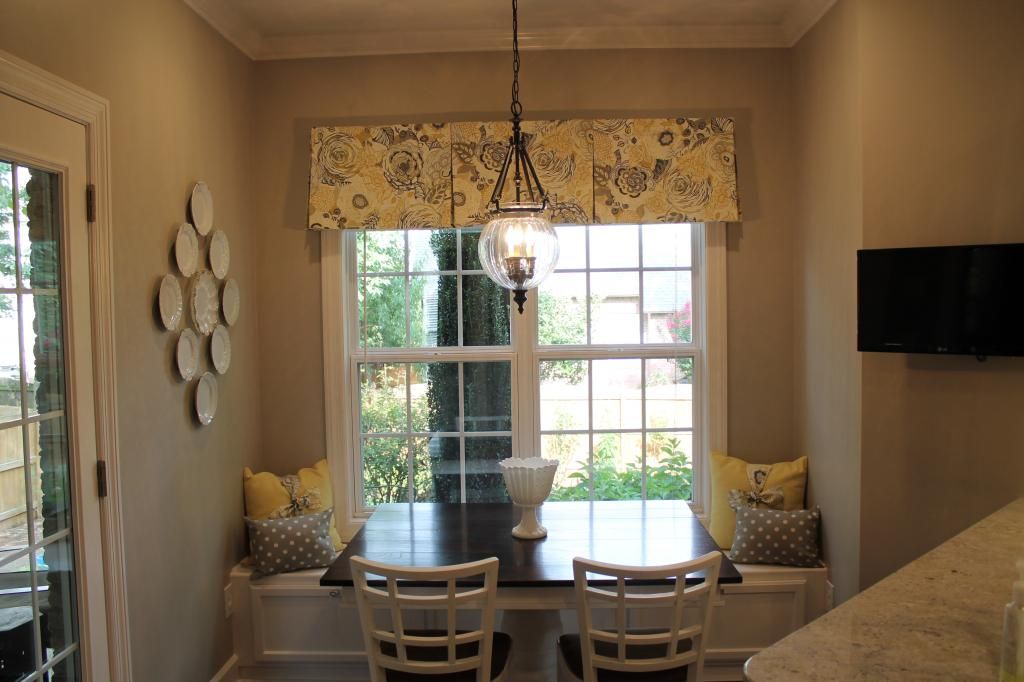 Here's a link to my reveal if it helps to see the whole thing.
Here is a link that might be useful: Full Reveal