Do you like "quiet" marble?
Have finally decided after two home remodels and much research, that I will definitely have marble for my kitchen counters. My DH and I have spent the past two years observing the counters at different restaurants that we have eaten at and noticed a proliferation of marble at many of them (including two years ago when we were in Rome for my sister's wedding). So, I am feeling fairly confident that I know what the etching and patina will look like and that it won't bug me. But, now that I have been looking for marble, I noticed that there is so many different kinds! I had always thought that I would choose something with vivid veining like this: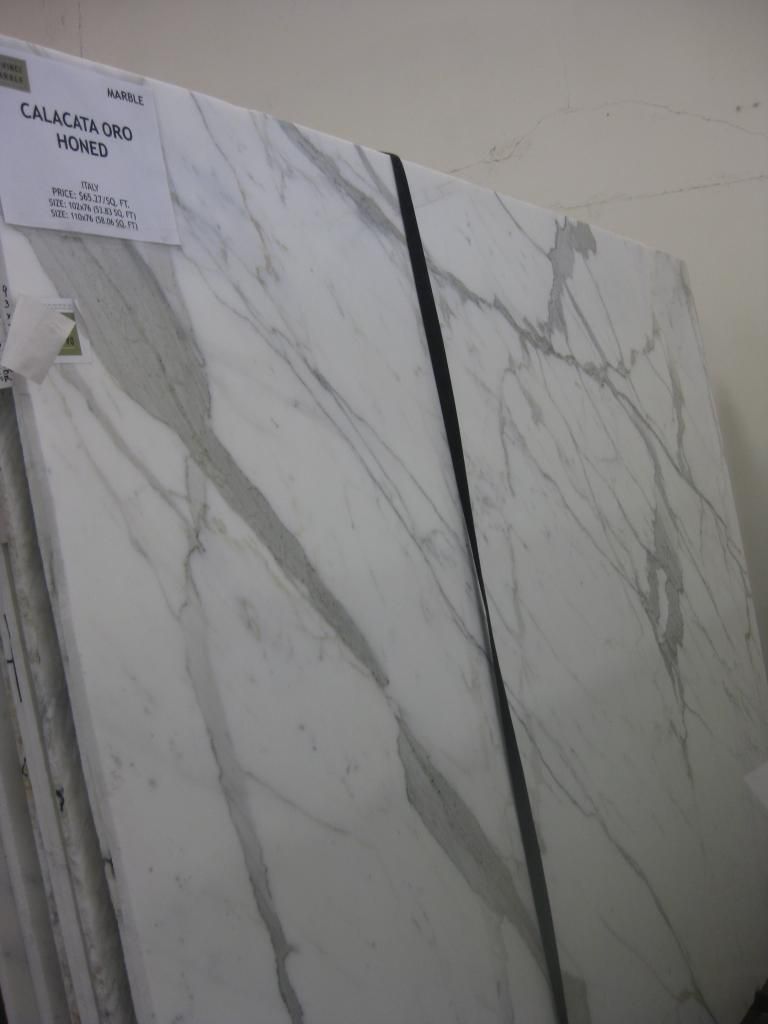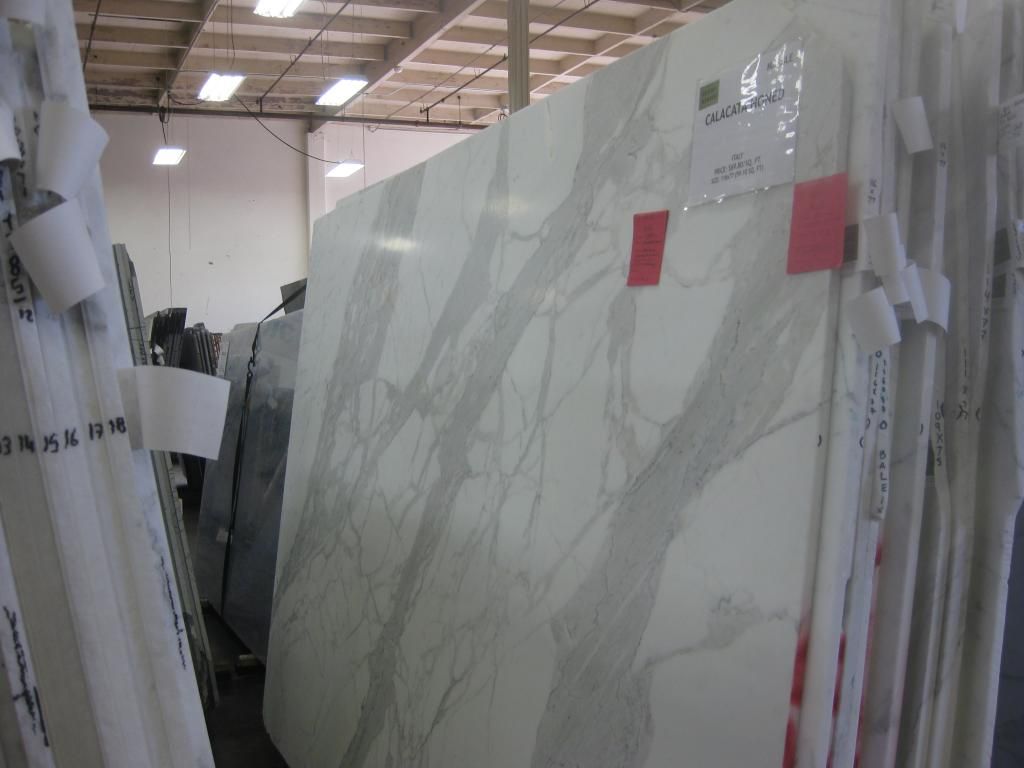 But after looking at all of the choices, I am now leaning toward a much quieter marble. Wonder what you think of these "non traditional" looks? The slabs would also be $3,000 cheaper, which is hugely swaying me. I think for the most part, the counters should be important enough that the extra money could be spent on this if I was convinced, but I don't seem to be.....what do you think of this more monochromatic marble that is less dramatic?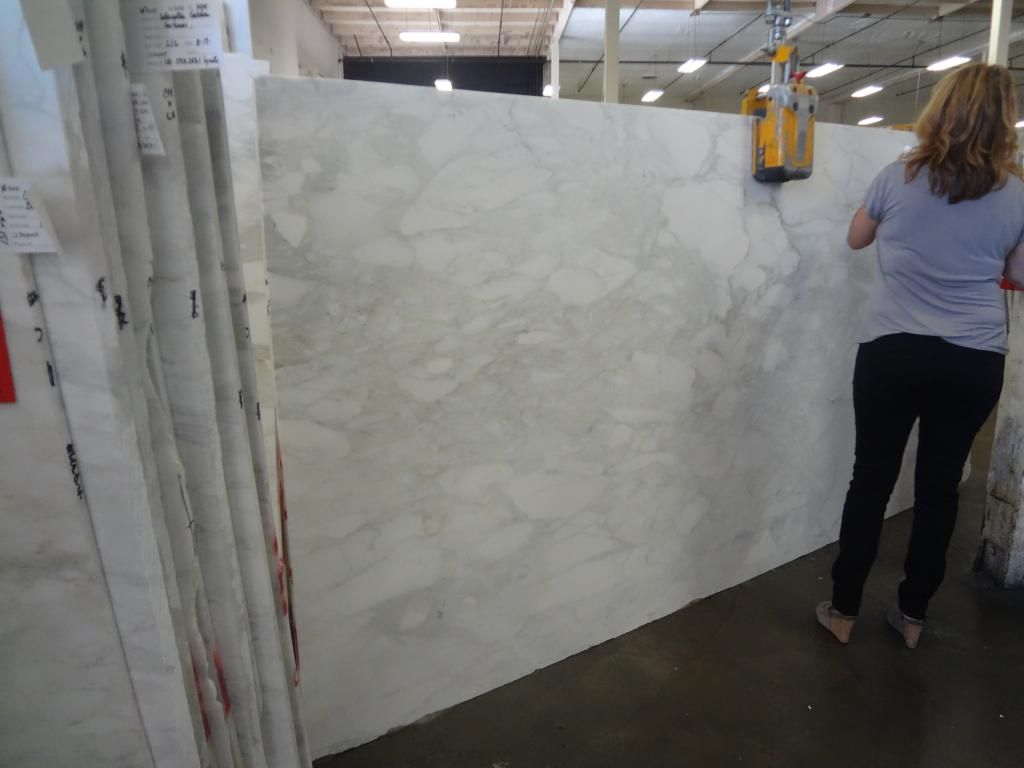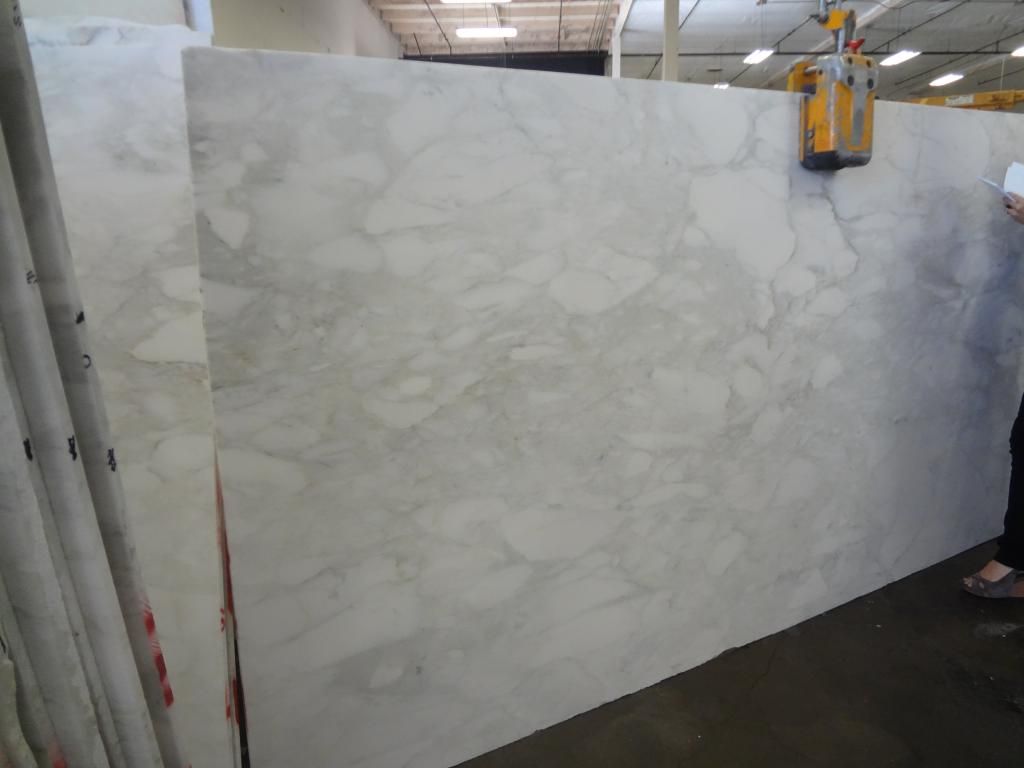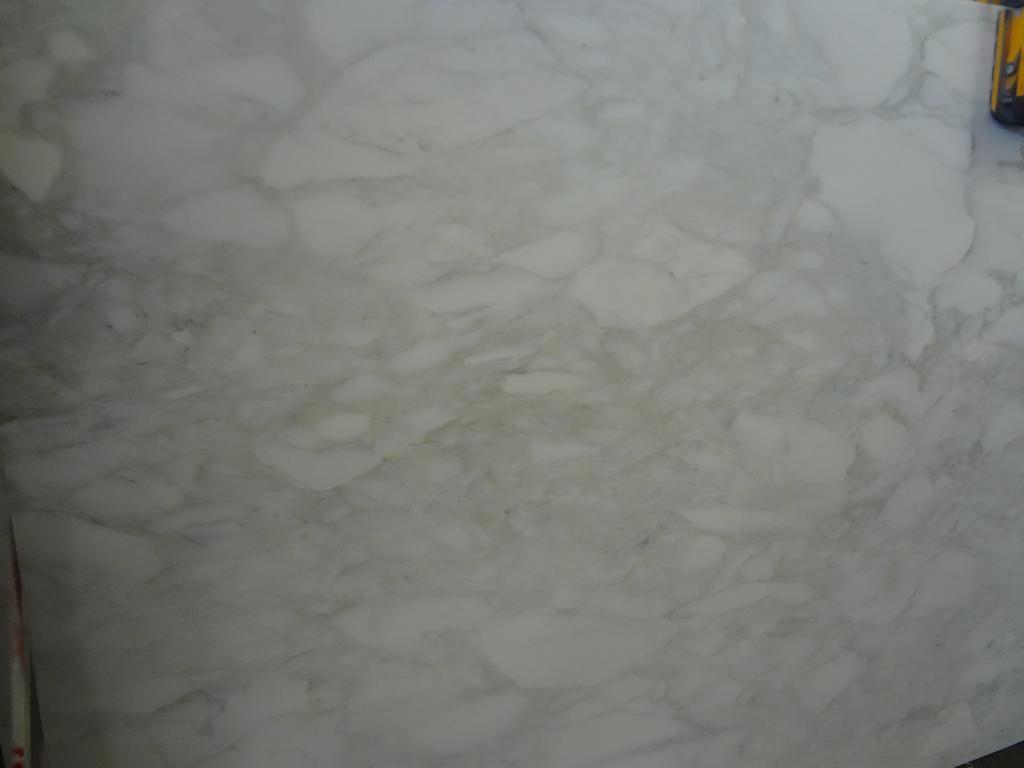 The bookmatched ends of two slabs for my island:

My old kitchen, which I loved, had White Princess. They also had these slabs, but am feeling a bit "been there, done that" with the White Princess (and it's more expensive than my quiet marble too). I noticed that these read a bit monochromatic too. Maybe that's where my style sensibility lies anyways.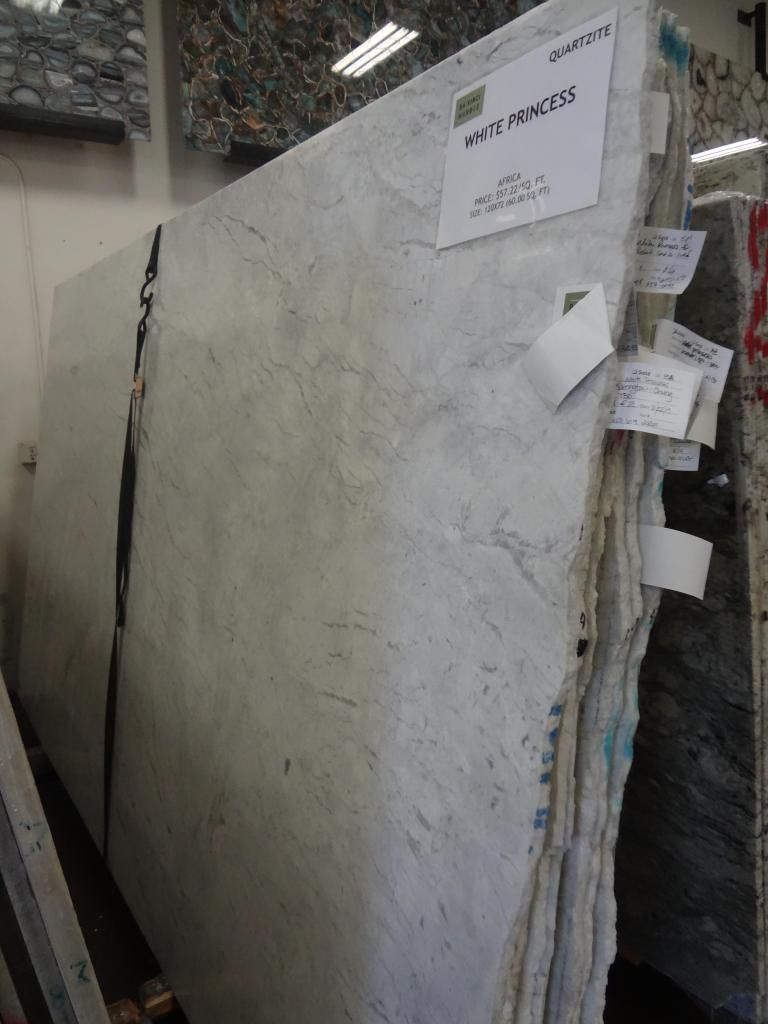 My old kitchen...and yes, we're a bit obsessed with white: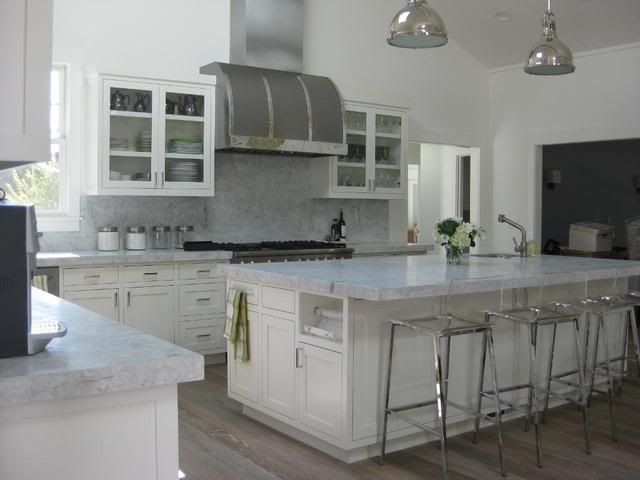 So if you saw the quiet marble on the counters, would you think "Gee, this doesn't really look like marble that I would expect?"
My cabinets will be the same Simply White as the above in my old kitchen but the feel of the rest of the house will have more wood and it will have black steel windows like these.