Pix of my finished kitchen
chocolatetruffle
July 11, 2010
Thanks to everyone here. The info I got from reading this forum was a tremendous help in redoing my kitchen. We did not move walls or buy new appliances, which kept everything very affordable. We did it for about $20K. Here are the specs:
Cabinets: Gepetto with soft-close in maple, "autumn" finish
Knobs on uppers: glass amber knobs from Amerock
Pulls on lowers: ORB "Napa Valley" pulls from Overstock
Countertops: Caesarstone chocolate truffle
Faucet: Delta Linden, pull-out, in ORB
Floor: a stone-look laminate from Mowhawk
Sink: ??? Came free with my countertop. 10" deep, 31" long
Appliances: the ones we already had. Didn't replace these.
Paint color: SW "Ambitious Amber"
Before: oven/fridge wall
After: oven/fridge wall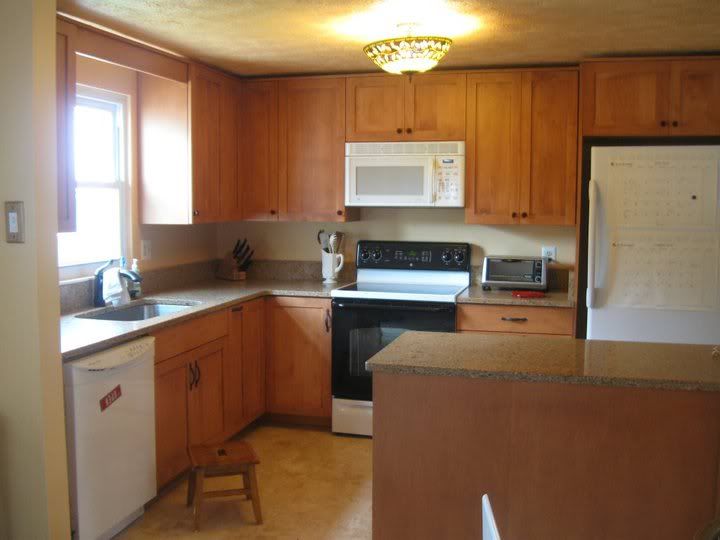 Before: sink/window wall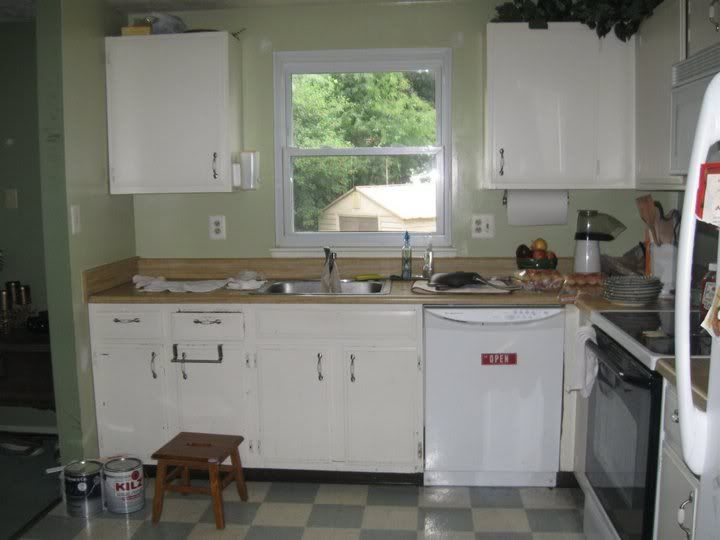 After: sink/window wall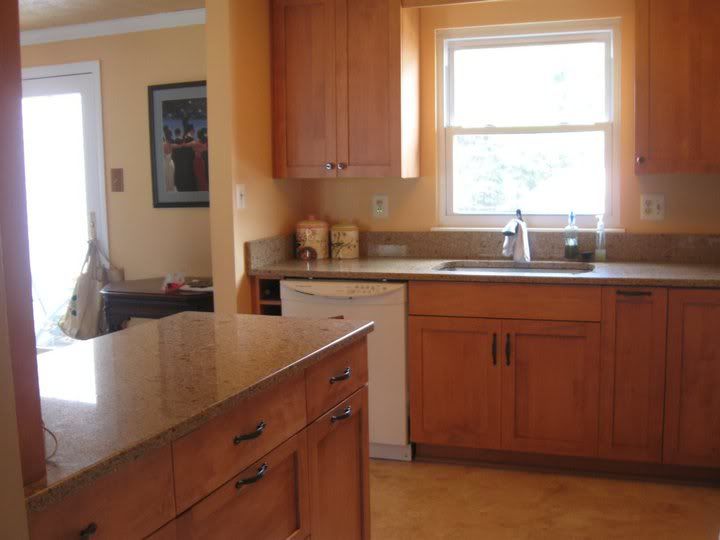 Towel elephant (in honor of the Towel Pig)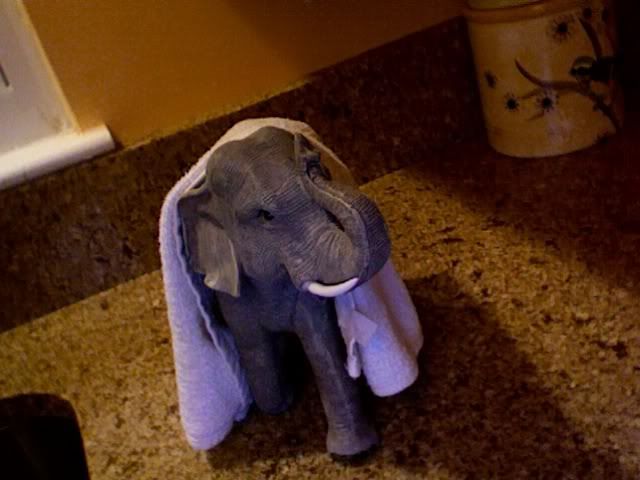 Before: future peninsula wall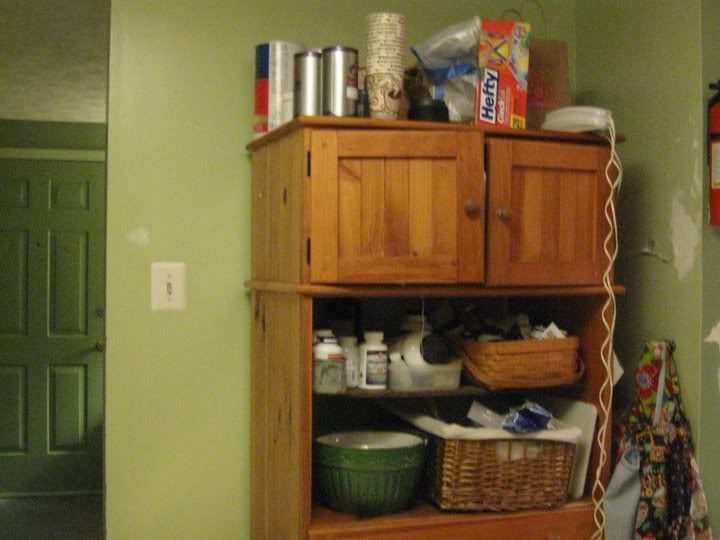 After: looking down length of peninsula
Facing the peninsula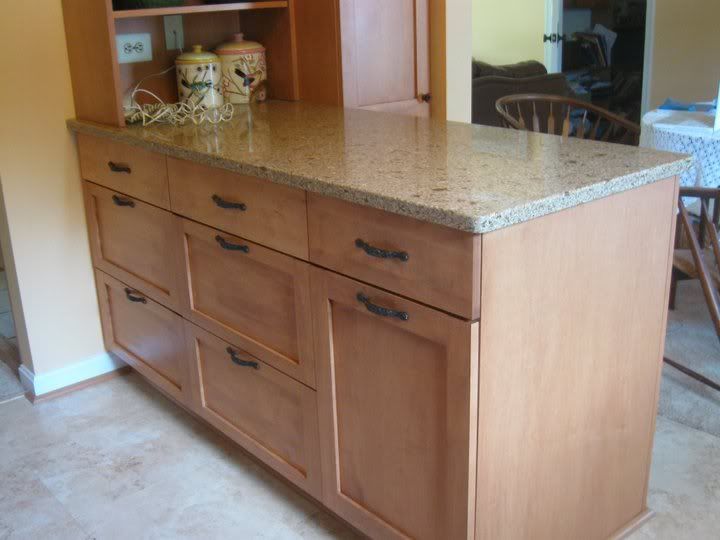 Lower cab pulls: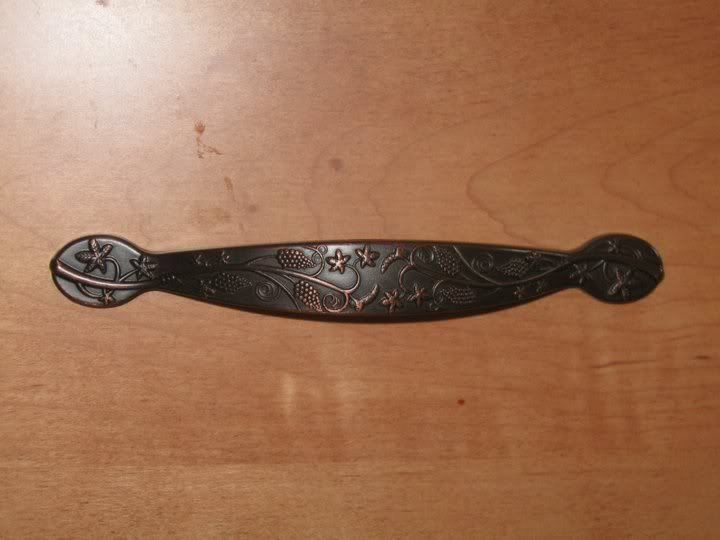 View from living room entryway: