WWYD with this small den?
iheartgiantschnauzer
July 13, 2013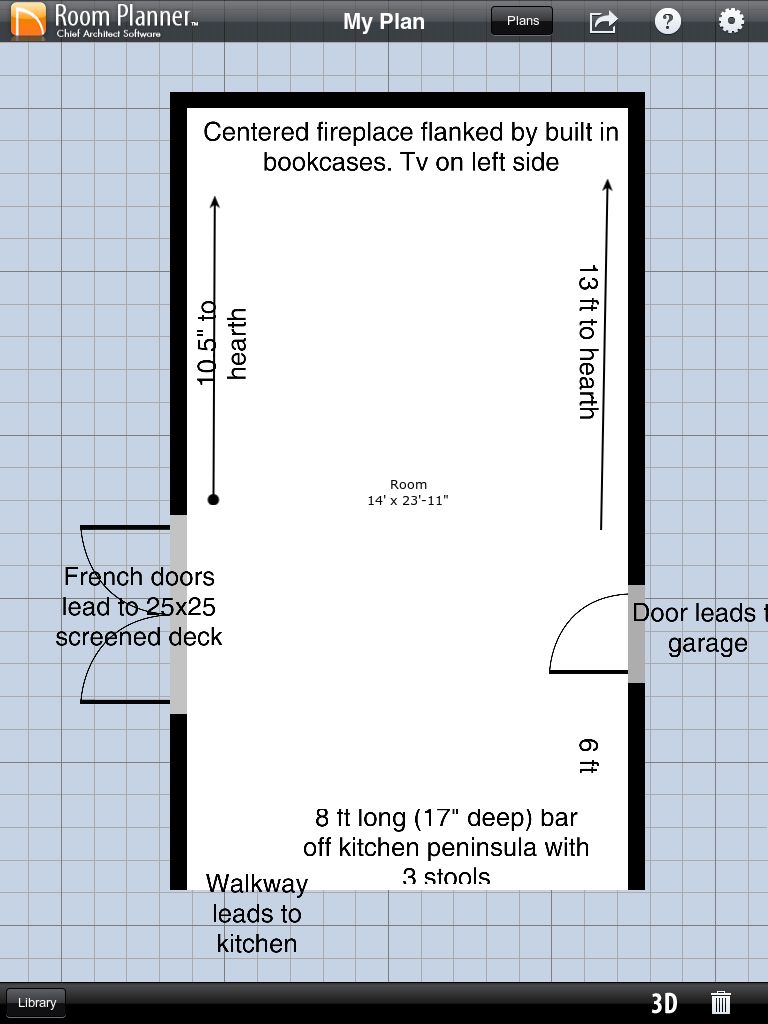 Hi everyone. I am unable to post an actual picture of the room until we close. But this room has me stumped. Just 2 of us, but we do entertain weekly. Do I just put two sofas across from each other? That seems rather formal for this family room/den when the house has two other formal living rooms.
Ideally, this is a room to snuggle up to watch a movie, read a book by the fireplace and of course Sunday night football or Mach madness tv viewing. I anticipate it beng used a lot by the guys as it is right off the kitchen from the kegerator and serving snack bar... I really want a more relaxed feel but still a room that could hold at least 6 people during Sunday football games... Any suggestions? Thank you for your help!