DIY Kitchen Reveal
We began our kitchen facelift in January and finally finished last week. It's so exciting to have it done! I am so thankful to all of the people here; it would never have turned out like it did with out the collective wisdom of Gardenweb.
A little background: The kitchen is small and narrow. It's a builder grade kitchen; the house was built in 2005. We didn't love the cabinets, but we couldn't justify the cost (or waste) of replacing perfectly good cabinets. This isn't our forever house, so we weren't interested in a major remodel. The breakfast nook was small, and with the round table and other stuff it was basically impossible for more than 2 people to sit there. The whole kitchen was dark and yellow. So we undertook a DIY facelift. Everything except countertops was DIY.
I don't know if anyone is interested in details of our budget kitchen, but just in case:
We kept the exisiting appliances and faucet. Continued the mahogany floors from the rest of the house.
Cabinets were painted with a custom color in BM Advance and added crown molding and light rail
Counters are Kashmir White Granite
Hardware is Kraftmaid
Light fixture is Feiss (plus lots of new LED recessed and UC lighting)
Backsplash is San Dona marble hex from The Tile Shop
Wall paint is Revere Pewter (actually Behr color match)
Here is the before kitchen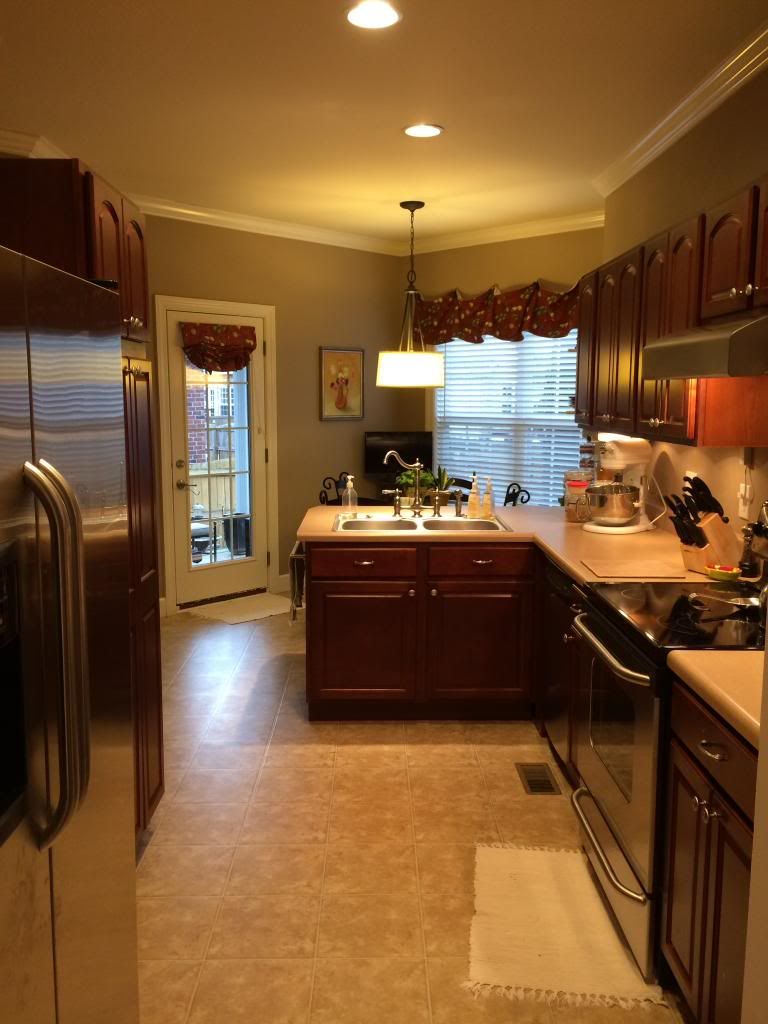 Here is the after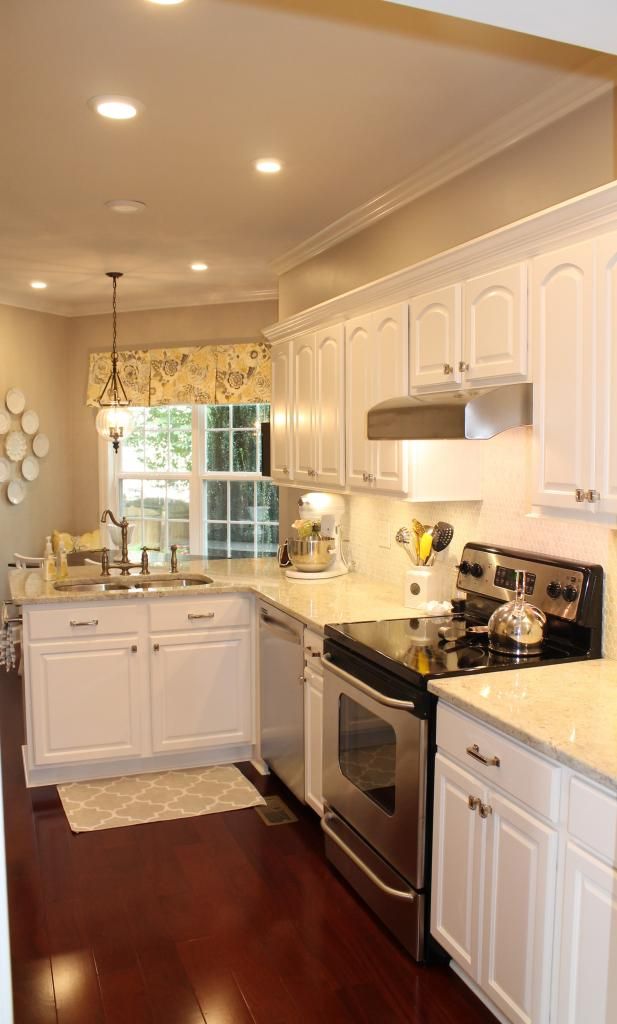 Here is breakfast nook. I built the banquette and the table. The chairs are the one missing piece in the kitchen. These are just temporary chairs from our bonus room. My wife made the curtain and pillows. We love this area now. It easily seats 4, and can comfortably squeeze 6. And our 3 year old son and I enjoy sitting at the bench while my wife cooks.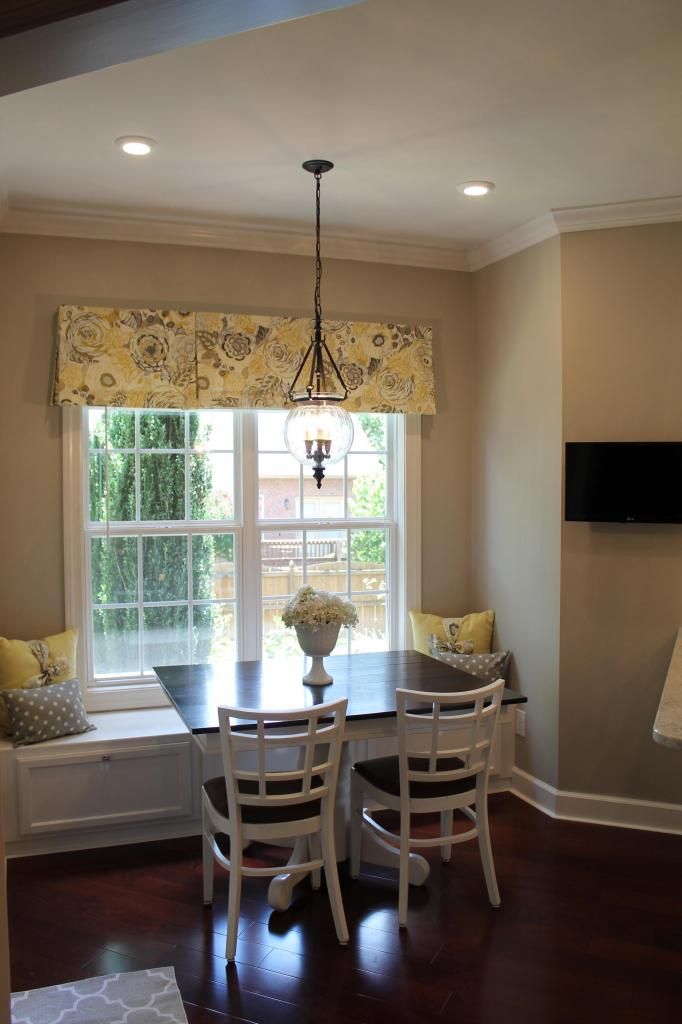 Close-up detail of the backsplash.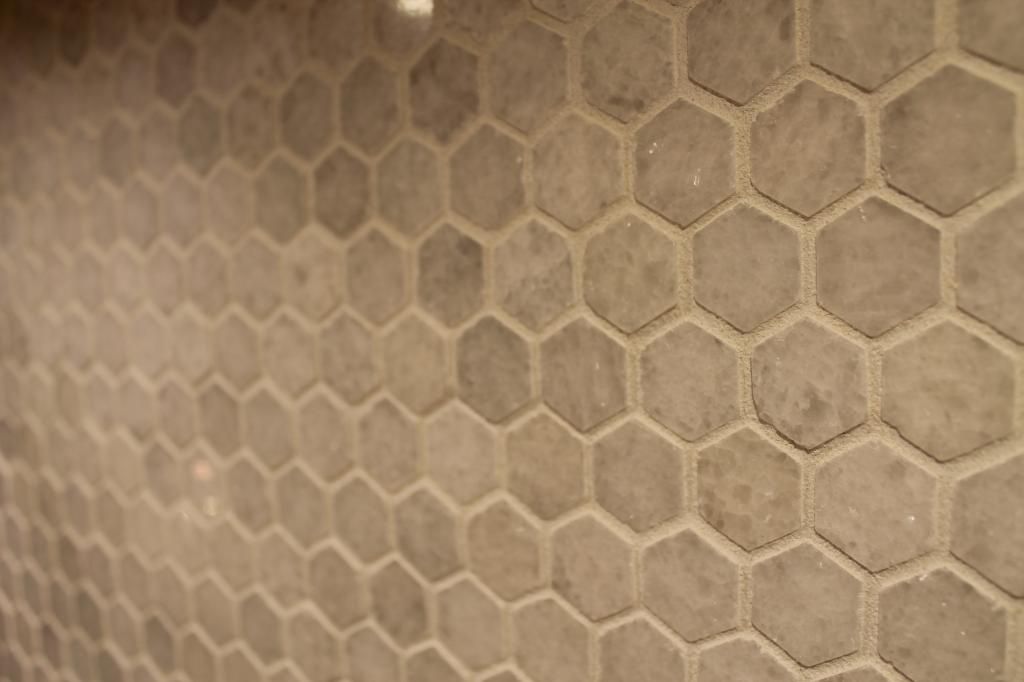 I put floating shelves on the side of the pantry cabinet for cookbooks and display.

Close-up detail of the countertop (plus an excuse to show off my sons).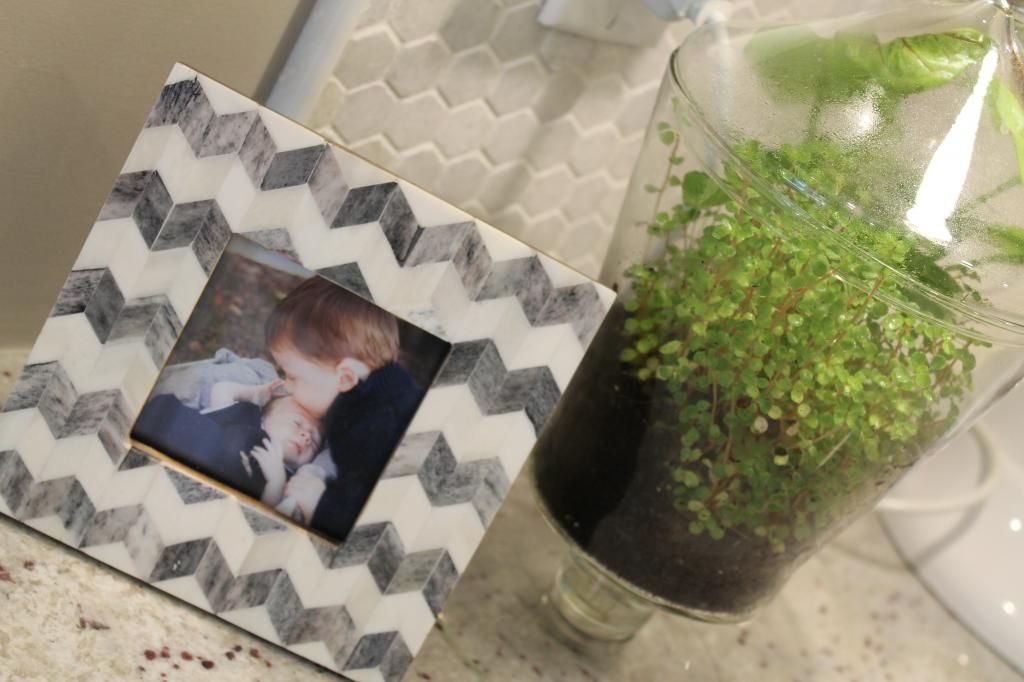 Though this was mostly about looks, we did improve the function of the kitchen as well. The eat-in area is FAR more usable now. The banquette gave us lots of extra storage, and I put in a cabinet into what was formerly empty space in a corner for additional much-needed storage.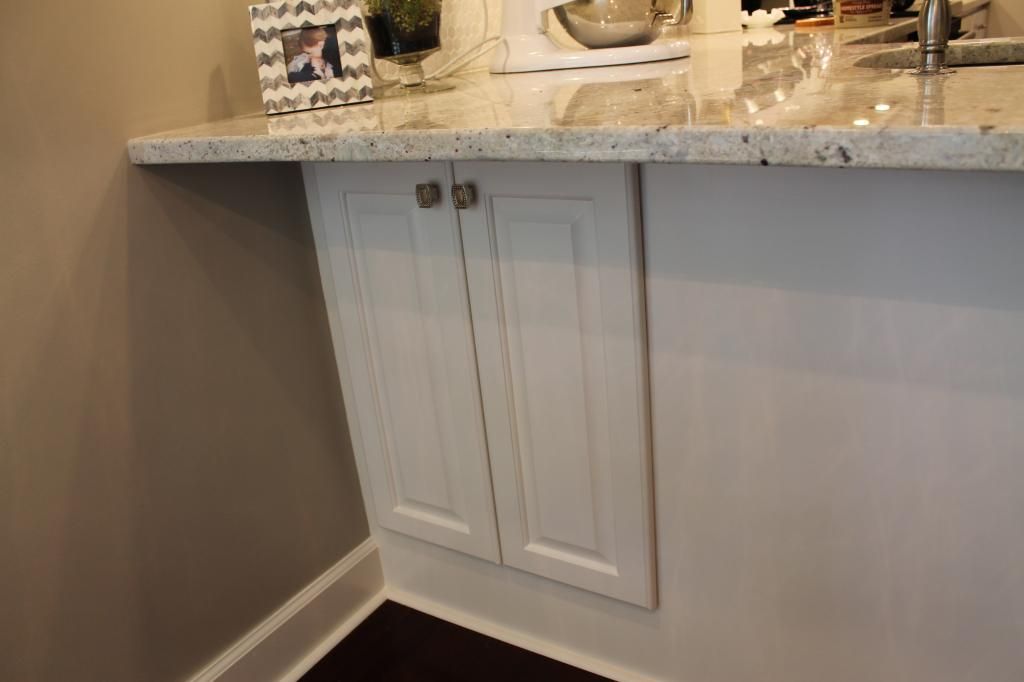 I also built pull-out shelves in the pantry (can't believe we lived without those for 9 years!) and drawer dividers for our far too few drawers. The B sign in the background is made from wood from a gate on my wife's grandparent's farm.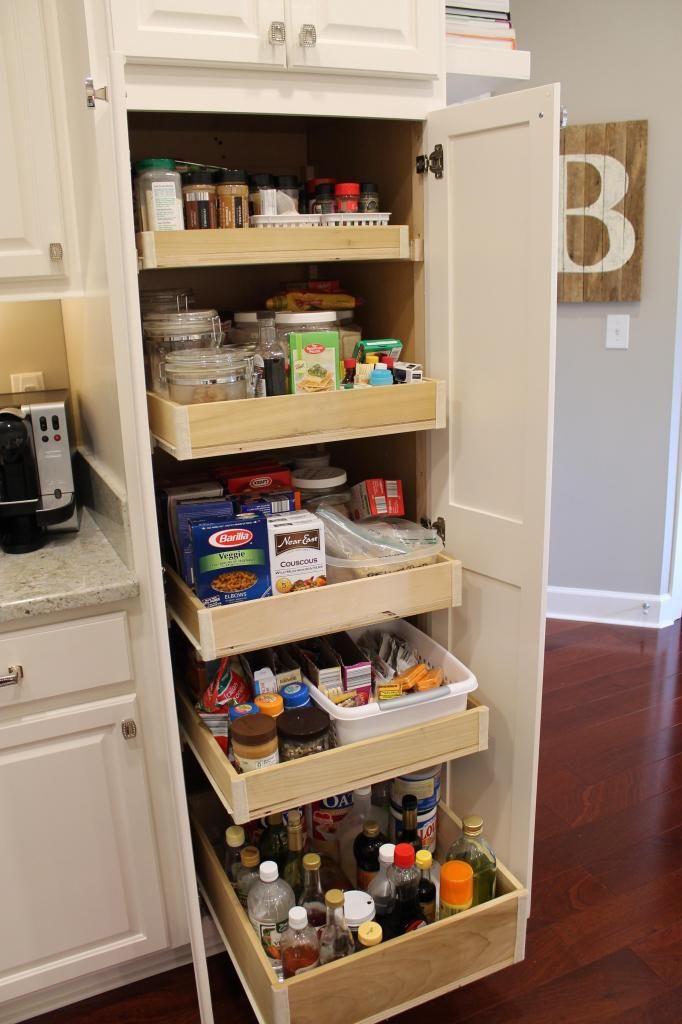 Of course, the problem now is that the rest of the house looks dark and tired by comparison. The living and dining room are now on the to-do list!
Thanks again for all the help!