Kitchen Layout Help?
sapphireriver
July 13, 2013
We are buying a house that a nice big kitchen, but really needs updating. The basic layout seems okay to me, but I'm willing to change it too. I'd like to use the existing cabinets and just replace the doors. I also want to replace all the appliances, the countertops and probably new floors. We will be also be removing some interior walls that I've labeled in my pictures. This will make the kitchen and the dining room one large room.
I cook a lot from scratch and have two young children who are mainly underfoot right now, but hopefully will be helping me in the kitchen once they get older. I like pretty things, but I'm very much a function over form person (form follows function!). I'm tired of cooking in cramped, badly functioning kitchens.
I'd like a large pantry, but could use the utility room for some of that. I really want a lot of counterspace. The island needs to be big enough to sit at. I'd love a double oven, large range and a utility sink in addition to a single bowl farmhouse sink but am willing to compromise on those. I'd like soapstone or maybe granite countertops and white shaker style cabinets. I want a hood over the range, which means the microwave will need to go somewhere else. The range should probably stay in it's current location as there is already an outside vent there.
I'll put in this post the current layout, the rough proposed layout and a basic picture of how it looks now, but if you want to see more pictures of the kitchen, I have a lot.
Also, I have a Houzz kitchen ideabook.
What do y'all think? Should anything be rearranged? And what should go on the other side of the fridge where there is currently the desk and bookshelf/cabinet that you can see in the bottom picture?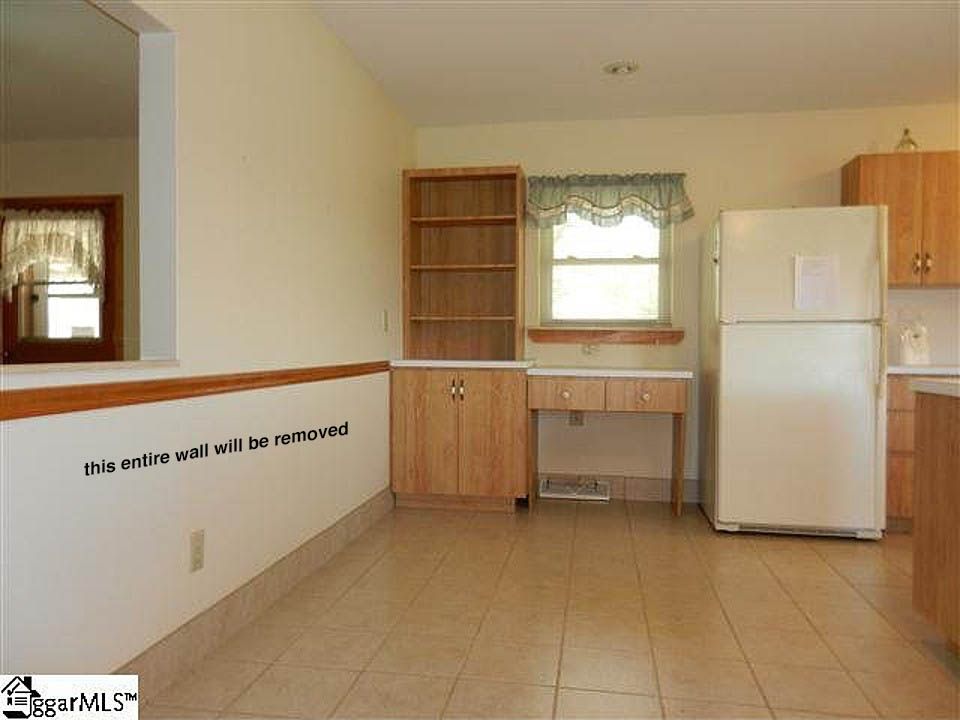 This post was edited by annica on Sat, Jul 13, 13 at 23:09