Can this backsplash and granite work?
We are building a 'spec' home - spec in quotes because even though that is what it is technically, we put a contract on it when the lot was first purchased and customized it how we wanted. But now that it is being built, the builder can't make any changes. Which beings me to the kitchen. I have had this vision of my kitchen for a while now - dark floors, light colored cabs, neutral/warm colors. Well the granite we were going to use came in and it had some strange colors in it so I had to chose another. Somehow in the process, the backsplash did not get updated and now I feel the colors clash. Here is a close up of one of the counters. The backsplash looks warm to me and the granite more cool. Although in person, the granite does have some warm brownish tones in it, it's just hard to pick up in the pic.
Behind the range. Maybe these colors will help tie in the SS appliances and darker wood floors?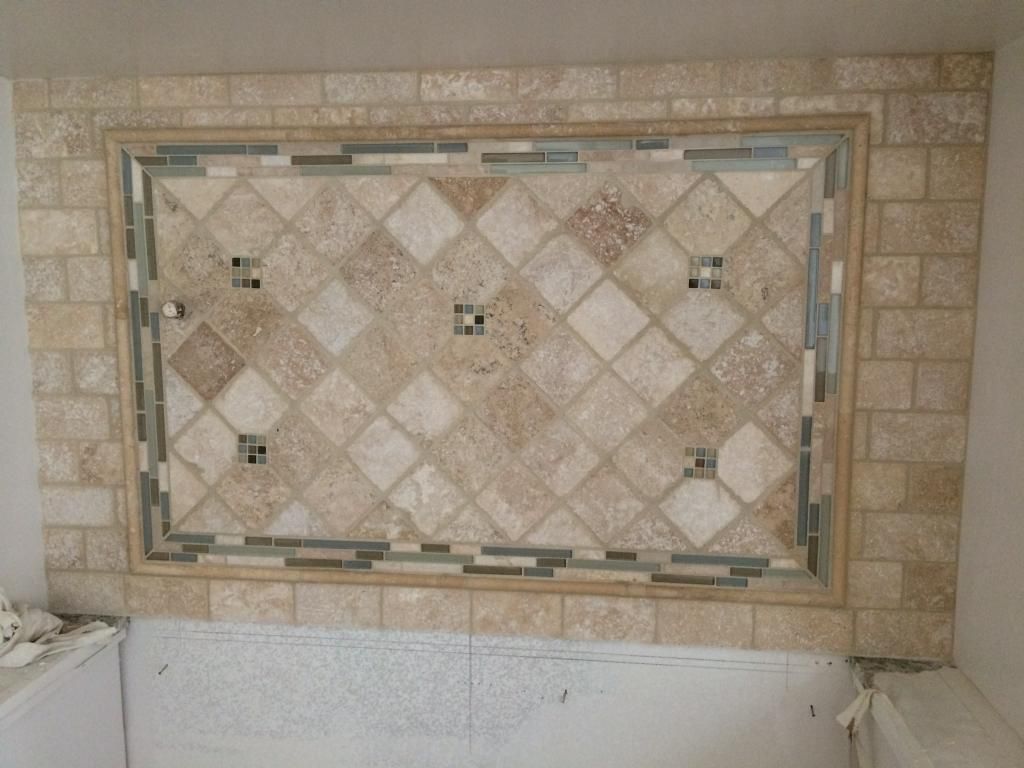 And full picture of the kitchen to give you an overall feel. Sorry I couldn't get a picture of the granite with it taped up. A picture of the slab is posted right after.
I'm torn. I don't have the vision to be able to tell if this will work out when it's all done. Is there a way to make this work? If not, I am willing to change it after we close but would it be easier to change the backsplash or change the granite? I'm thinking just change the granite but would that rip up the backsplash in the process? I just don't know. Would love to have some feedback!