3 rooms in progress...DR first...
trailrunnerbiker
November 19, 2012
I had DH help me change up some things in 3 downstairs rooms. I had posted that I wanted to do some editing/simplifying and possibly paint . DH and I talked it over and decided the easiest thing to do first was change the furnishings we already have .
In our home with the color schemes I have used I can put furniture and art and Oriental rugs in to any room I want since all of them co-ordinate. We swapped the DR and the Sitting Room rugs. We also took the chairs from the Music Room and moved them to the Sitting Room. We sold the 2 chairs and ottomans that were in the sitting room and moved the poang chair in to the music room. We took the rug from the foyer and placed it in the music room. Rugs from the Music Room are now upstairs where I have a bunch of them displayed in a layered look , for now. The arm chair that has more pink in it will be moving to another location..forgot to remove it before I took pics :) Will post other rooms later. We are really enjoying the new look and have decided we love our paint colors too much to change...has been 6 years now . They fit the house too well to alter them.
This is the DR now...you can click on pics and get to the album to see it before. This rug has more terra cotta . I love the new look. I turned it so the "light side" is toward the kitchen entrance. It is handmade so has a "dark " side and a "light" side.
view through kitchen door in to DR :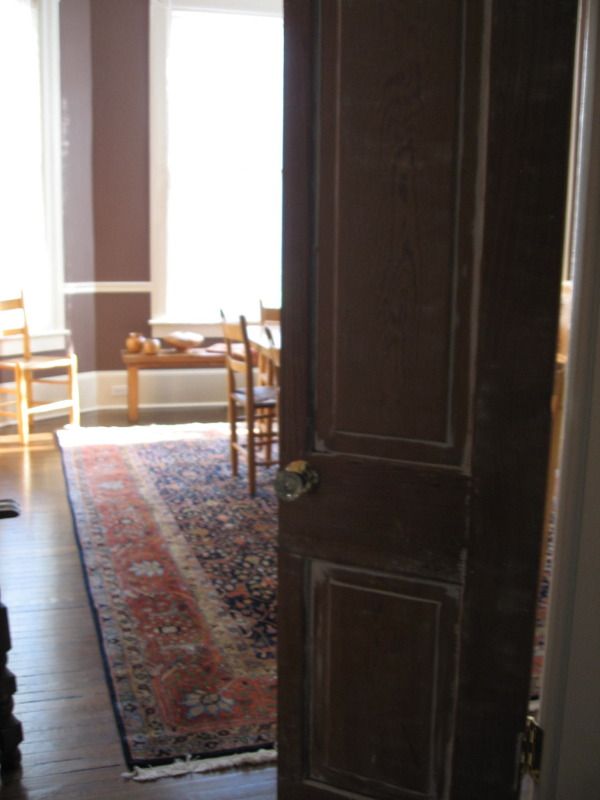 vignette on bench :
bench with more of rug...can see the true colors here :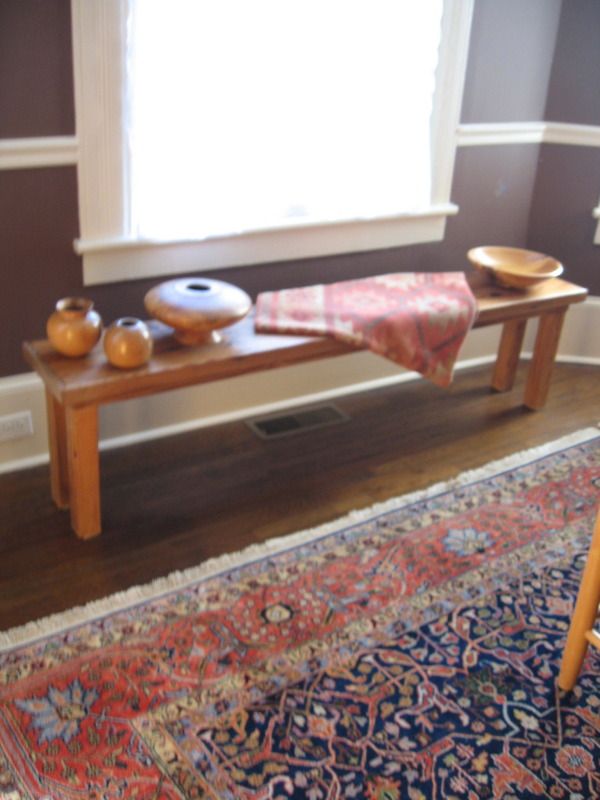 view from foyer:
another view from kitchen ..shows the "light" side of rug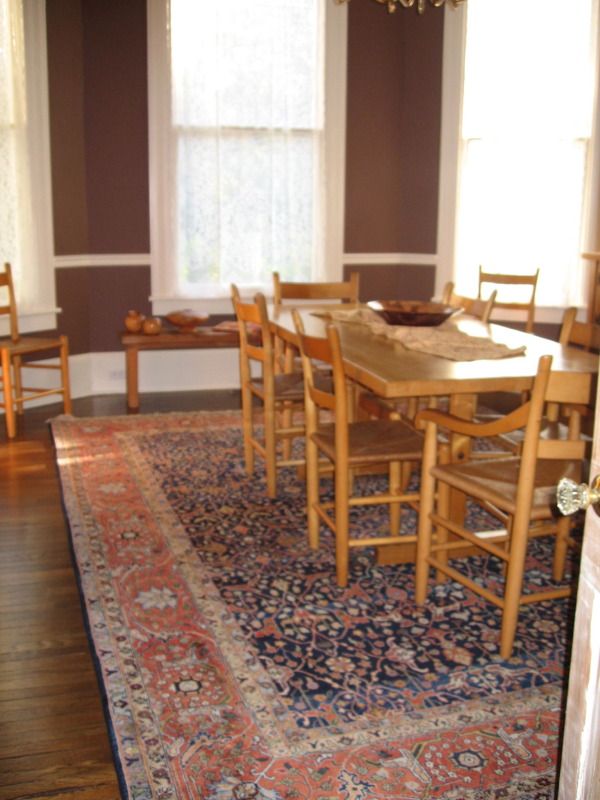 closeup of previous rug...you can see the predominate rose color :