Need ideas to make our "great" room functional
williamsem
November 16, 2012
Our "great" room needs some help. I have never been able to figure out how to make it functional. It is certainly not big enough for dining and seating. It is the only living space on the first floor aside from the kitchen and powder room, and it is full of stuff to work around. We are renovating the kitchen in May, and I'd like to be able to figure this out so we can make the two rooms flow. We will have a small table in the kitchen, so this room just has to be seating/tv.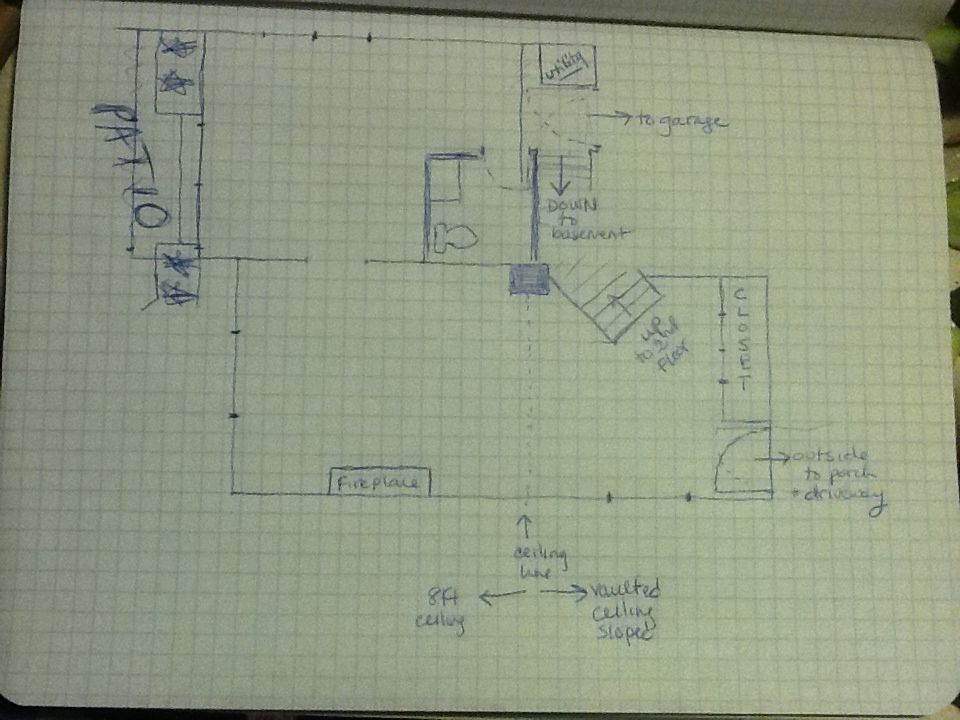 Between the windows, fireplace, kitchen door, stairs, and odd ceiling line I have no idea how this room is intended to be set up. I was thinking of adding built in storage on either side of the window at the top of the room with a window seat between, but I'm not sure if that will make it better or worse, since the tv is currently in the corner between the window and fireplace, so it would have to move (to...not sure where). The storage would be a dry bar on one side and organization/mail/charging station on the other.
Any and all suggestions welcome! I have no idea how to design a room. We also need to replace the 11 year old couch and loveseat, so no restrictions on what can be used. I do have a great grandfather clock I recently inherited, which lives in the little space between the closet and stairs and a curio cabinet with curved glass, about 30 inches wide, that I'd like to try to keep in the room.
Any thoughts, comments, suggestions would be appreciated.