Cabinets with rollouts vs. drawers??
After seeing all the great kitchens on here, and all the people moving to drawers on the bottom rather than cabs, I'm wondering if I should be modifying my kitchen some. I can *not* change the layout as this is not a custom build. But, for a price, I think I could change from cabinets to drawers.
With re to the cabinets - I *did* get the upgraded "convenience package which includes 2 rollouts behind each door, recycle bin, and tip out trays at kitchen sink for $720."
1) Should I get the Designer Package which "includes 2 glass doors (clear), door mount spice rack, built in refrigerator, and 4" crown molding for $981." This is in addition to the $720 for the convenience package, it is not just an additional $261 more. My designer thought it a more contemporary look without the built in refrigerator so I didn't get that.
2) a) Should I switch some bottom cabs for drawers? I could probably switch some of them, but since I will have the rollouts I wonder if it is necessary. I do not want a dishes drawer. My back aches when I see dishes in a drawer. I know some of you love them, but I'm just too tall to think that looks like a good idea. The less bending the better.
b) If I should switch some, which ones?
As far as resale - I plan on this being my forever home, but I've said that about my last two houses so I don't put much credence in that thought. =) Thus, resale is something I need to consider, but not to a huge degree.
Pics of kitchen in model: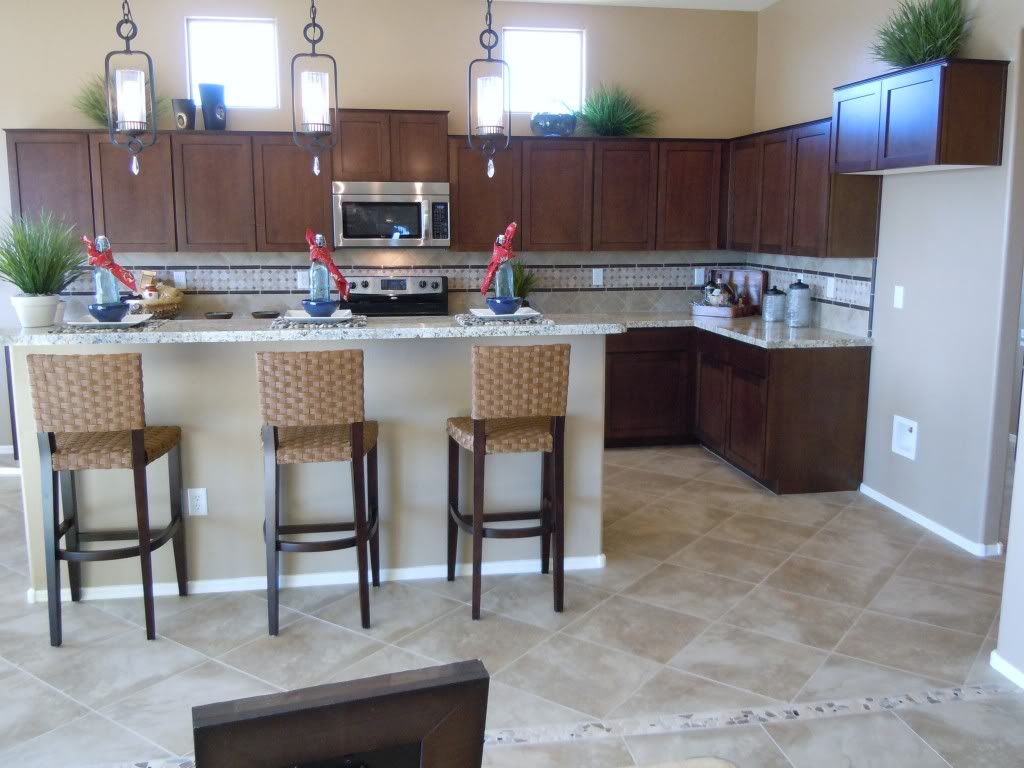 I think all the bottom cabs have a drawer on the top. That's what it looks like. I don't live there but will have someone verify that for me. This is a schematic of the kitchen and the front island on the bottom.
This pic shows an upgrade I went with in the guest bathroom to get two small drawers on top. The middle is just a panel due to the sink. It was $208 so I don't know how much it would be to switch to drawers in the kitchen. I added two 12" cabs of drawers to the master bath and that cost an additional $700 not including the additional countertop needed.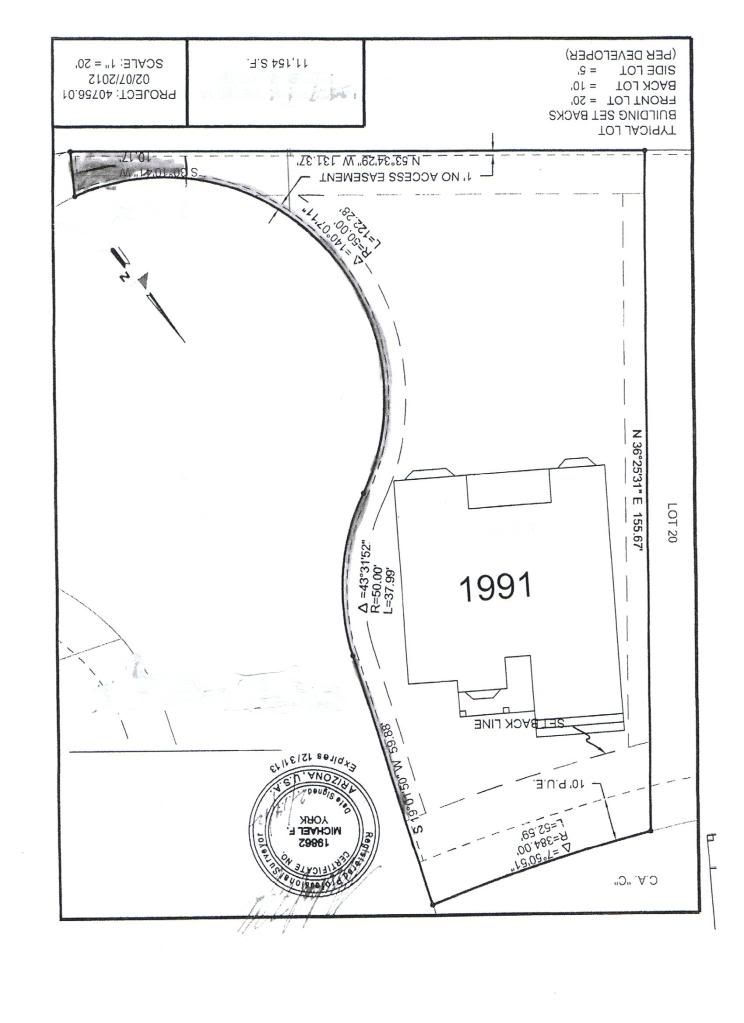 I guess I'm thinking it won't be cheap to add drawers to the kitchen, and I have rollouts. Maybe that's good enough? But, if spending an additional $1000 for some drawers in place of some cabs would be handy then it would be foolish for me not to do that. I'm doing tons of upgrades anyway.
Thanks in advance for your thoughts.