Is a counter depth fridge a must??
We have a 24" cabinet and are between two refrigerators both kitchen aid. Do you think a counter depth is necessary? Our current fridge is a side by side that is 32" (34 1/2" w/handles) deep & it about 25 cu ft.
It is so hard to stomach the extra $800 for a smaller counter depth fridge. And I am not sure is a 22 cu ft fridge would be big enough for a family of 4?
Thanks so much!!!
Refrigerator (Standard Depth - 25 cu ft) KBFS25EWMS
Refrigerator (Counter Depth - 22 cu ft) KFCS22EVMS
EDD: Recessing is not an option due to the fact it is next to a doorway and it would be a lot of work to recess it at this time. Attached a pic :)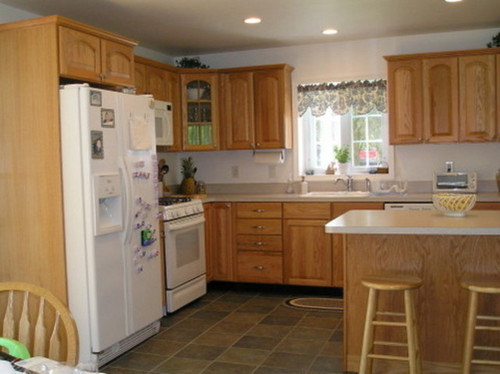 This post was edited by zoey75 on Sun, Jul 14, 13 at 9:11