Eeep, so excited, found our hardware!
And we love it! Just need to decide how many pulls, what size and where??!!
I could do cup pulls on the top drawers, pulls on the lower drawers, and vertical pulls on the doors. (the cup pulls kind of look officey, and I'm worried about scratching the drawers when we open them. Am I being crazy? (of course I am, but humour me!)
Or, I could do pulls on all the drawers and knobs on the doors.
Or something else??
Made one decision though, love these pulls! And they're so cheap, which is almost too bad as we're not paying for them! But they seem pretty decently made.
And we're getting the graphite. Door style in pic!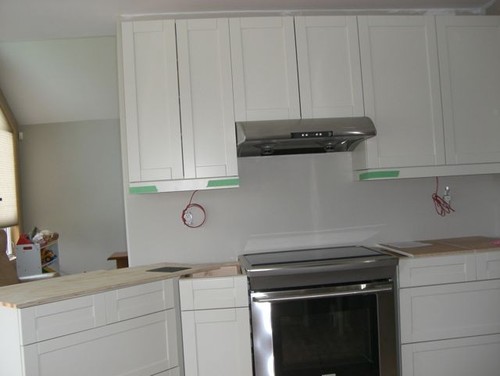 Here is a link that might be useful: pulls and knobs and cup pulls, oh my!