Should we put a door between kitchen and basement?
We're renovating a small 1920 bungalow. The kitchen is getting a gut. For reference, here's the before floor plan.

To make it a galley kitchen, we're relocating both doorways to the center of the walls. Here's the planned "after". Note that we're also reconfiguring the stairs to accomplish this.

Here's a photo of the kitchen pre-demo. There's a tiny door that leads to the stairs to the basement.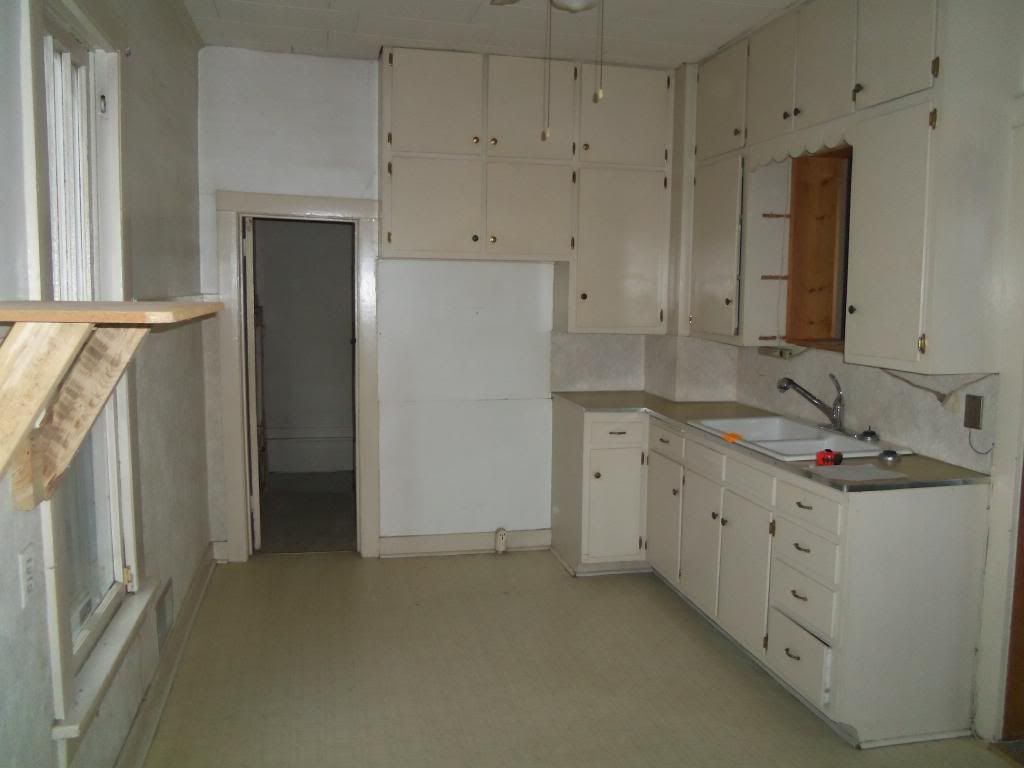 Here's a photo of the demo'd wall going towards the pantry & basement.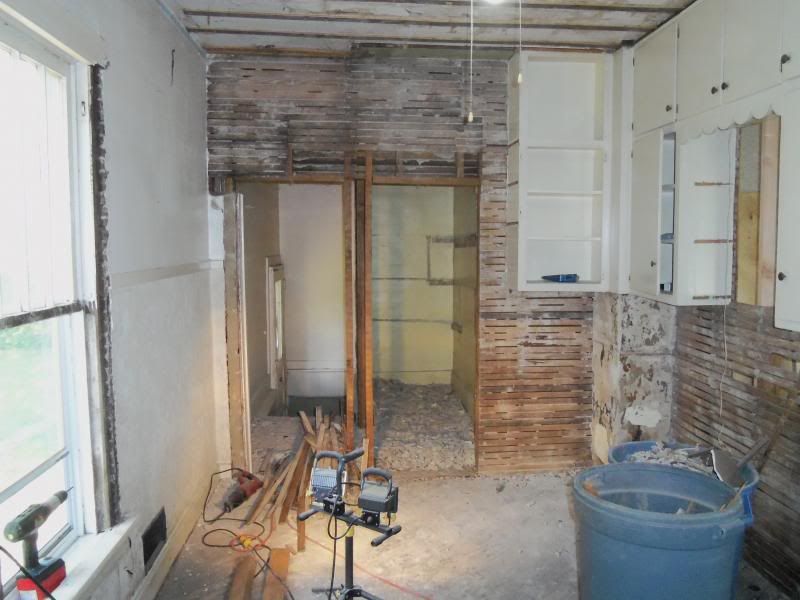 My question is this: Should we have a door somewhere in this space to "close off" the basement from the kitchen area? If so, where should it go?
A few notes on the wall shown: it's a load-bearing wall. I'm inclined to just make it a full width opening for easy pantry access, leaving just the column on the left wall (between future cabinet run and pantry) and the far RH stud that's showing. We'd add jack studs (missing in the current doorways) and double 2x12 headers to properly transfer the load. But this is another option for basement door location, if we need one.
I welcome your thoughts.