So excited- cabinets arrived
OhNoooMrBill
July 21, 2014
I have been lurking for the last couple of weeks. I figured I would finally start a thread.
I have hated my kitchen cabinets from the time we moved in 12 years ago. I loved the big pantry and the space but not the cabinets or the color or the hardware. The cabinets have non-standard hardware sizes so I couldn't easily replace the hardware.
DH and I are doing all of the work. We started a few years ago by taking out a vinyl floor and putting in tile. Last fall we took out 5 feet of wall between the kitchen and family room.
Here are old kitchen pictures:
Sorry this image is no longer available.
Sorry this image is no longer available.
Sorry this image is no longer available.
We took out the ceiling, installed recessed LED, and pendant lighting. Ceiling is mostly in- just needs to be sanded. Cabinets are all out and walls still need work.
New cabinets are in the garage in boxes- they arrived today. Yippee.
Cabinets: Kraftmaid Lynchburg cherry Honey Spice with mocha glaze
Counter: Rainforest green
Sink- Elkay mocha
Faucet: oiled bronze
BS- undecided
Hardware- undecided
New layout: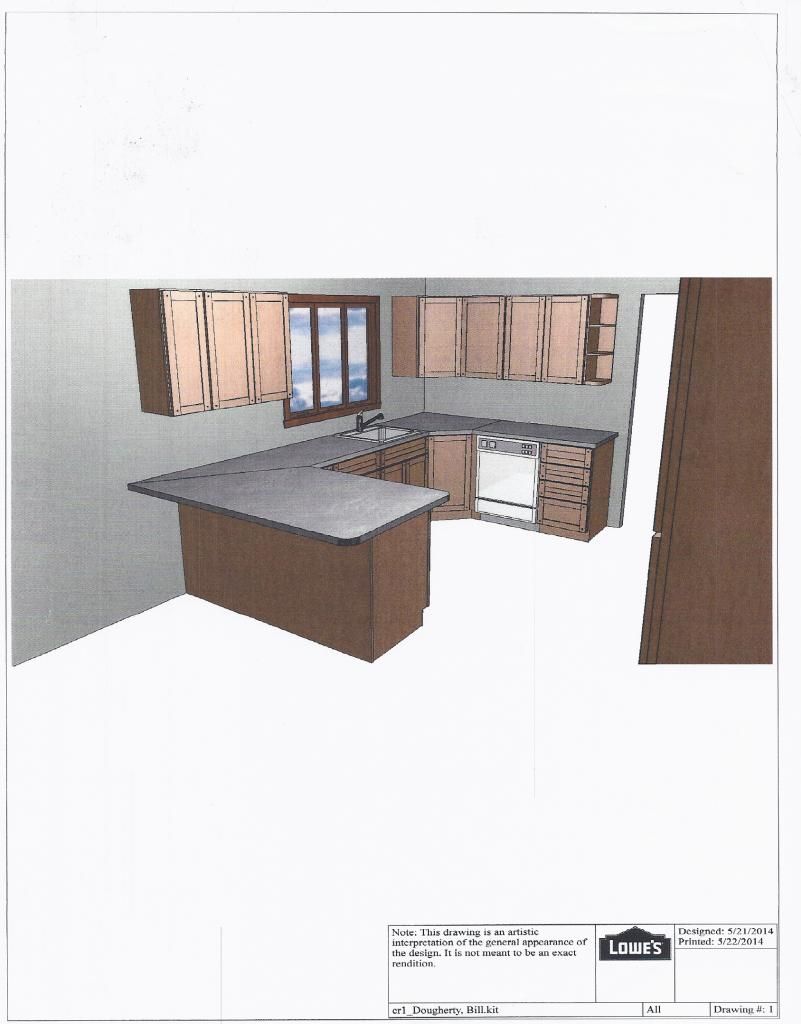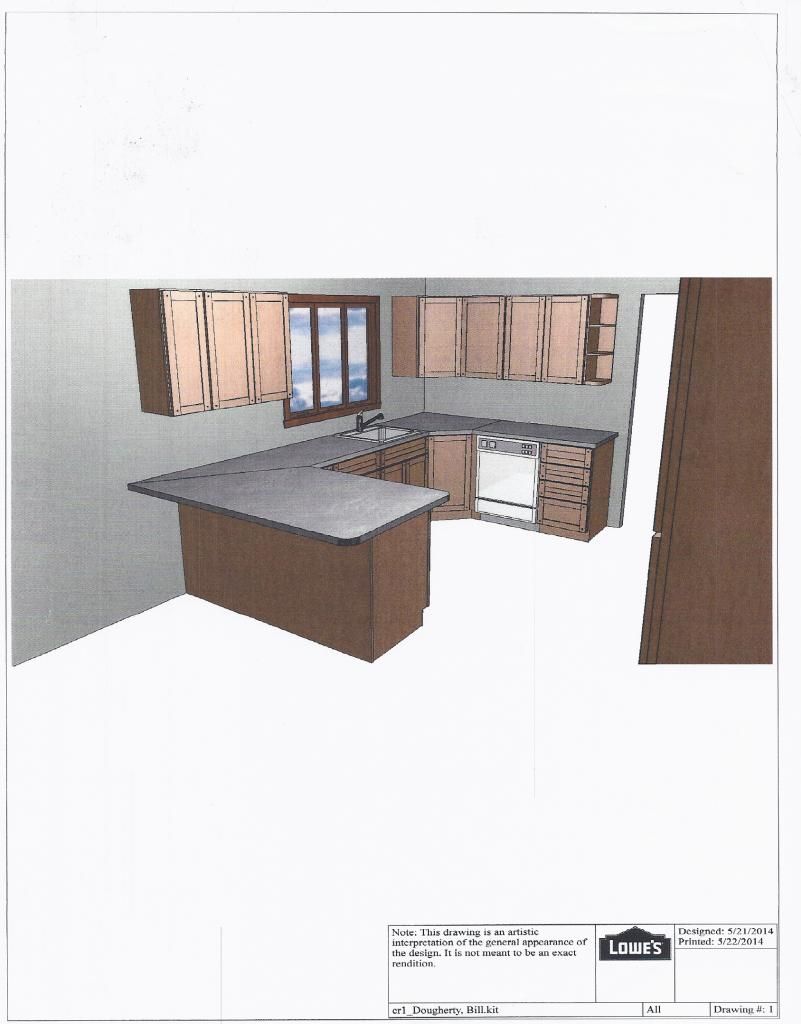 We added a peninsula. It will have a 15 inch overhang for seating.
There is no hood in the plans as DH will be learning masonry and will put in a stone hood. We have stone in both the family room and living room that take up part of the wall and are where the wood stove or propane stove sits. It is stone from the property.
I will try to find a good link for the counter slab we picked
Any one have thoughts on BS?