Which hood looks better in this space? (pics & mock-ups)
I have spent months trying to find the "perfect" hood (at least 1000 cfm, baffles, under $2k, somewhat sleek), and it just doesn't exist. I need to stop waffling and just buy something, so I have narrowed it down to 2 options: Best by Broan K4242SS and Imperial WH2000. They are both 1000 cfm with mesh filters and the price difference is negligible (the Best is an open box deal), so the decision comes down to looks.
The look I am going for is modern, with some rustic (knotty wood ceiling) and industrial (SS pro-style appliances) elements. I originally thought I wanted an inverted T like the Imperial. DH prefers pyramids, but he doesn't care what I buy at this point as long as we are done. Now that the cabinets and pendant lights are in, I think a low-profile pyramid like the Best might fill in the space better, but I am torn. I need to decide by tomorrow so I don't miss a sale.
I created 2-D mock-ups with manila folders to see how the different shape hoods look in the space. I had to tape them up a couple inches too high because of wiring coming out of the wall. The chimney will extend all the way up to the ceiling. I have 48" between cabinets and will use a 42" hood. (Sorry, the kitchen looks like a disaster in these pictures. I am currently sorting several boxes of my parents' records on the island.) Which hood shape do you think looks better?
Our kitchen: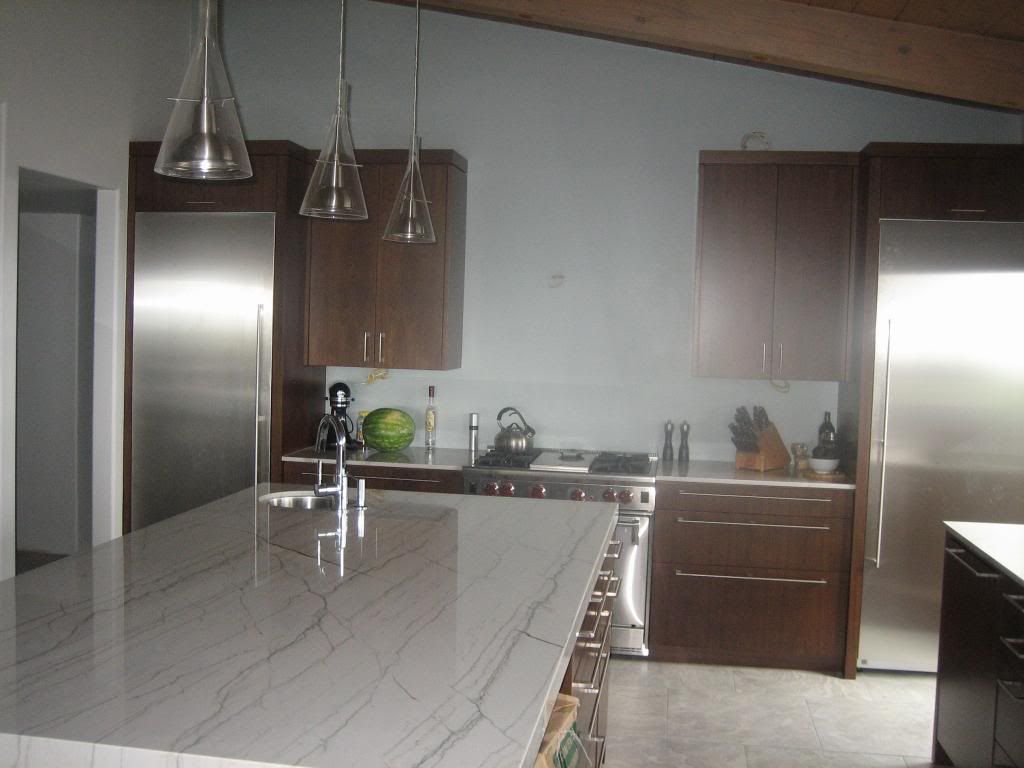 Best by Broan hood:

Paper mock up for scale: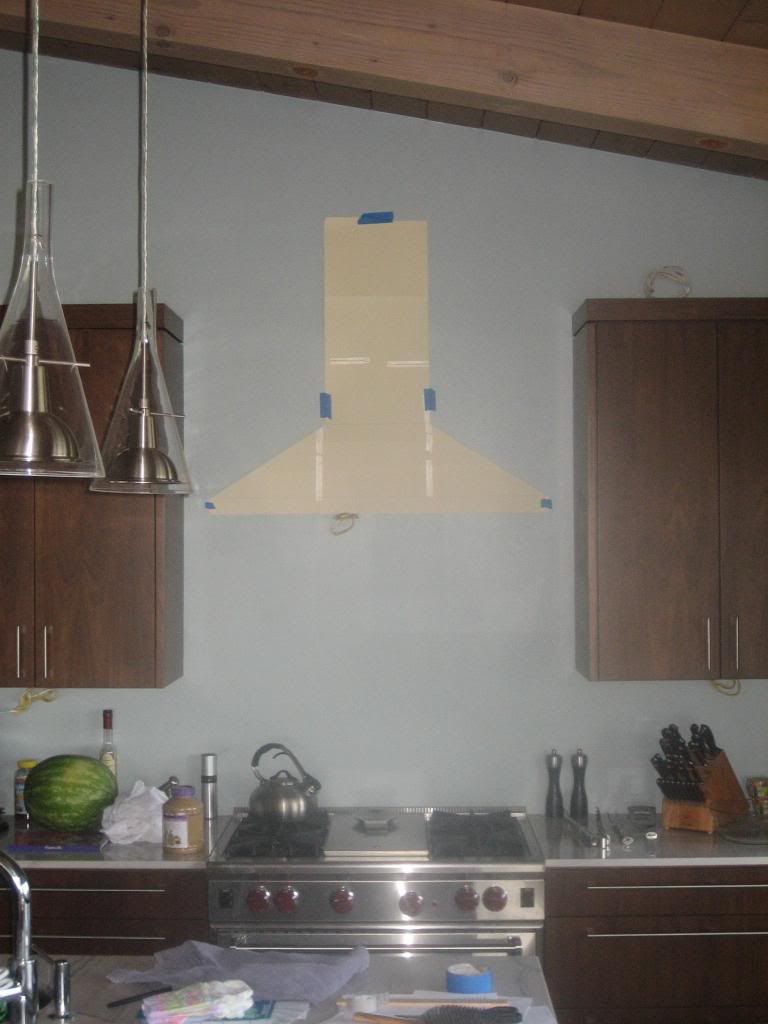 Imperial hood: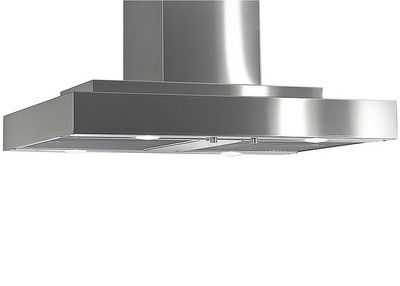 Paper mock up for scale: