What do you think of this combination?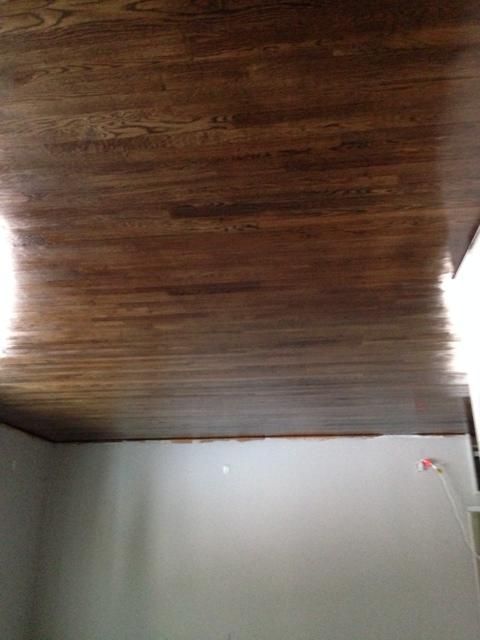 Yes or No?
I am having second thoughts-I chose this Dark Walnut stain over English Chestnut. Does the yellow in the floor fight the red tones in cherry?
I would have ideally liked a lighter floor than the cabinets but was told that was not a good idea as we were getting new hardwood in the kitchen and foyer.
Please tell me it will get better once I put all the furniture back and area rug down. Asking them to redo it is not possible-atleast not now. $$ and time constraints.