How tough is silgranit?
Here's how tough it is. I accidently dropped my Ken Onion Shun in the cleanup sink last week. My hands were slippery when I was washing it, and I was in a hurry. I thought it landed near the tip of the knife before it fell, but I wasn't sure. The sink looked fine.
The next day DH asked me in a horrified voice what I did to my new knife. Huh? The tip was broken off. I went back and looked over my silgranit again very closely. No dents, no scratches, no marks. It looks perfect. The knife, however, looks like this.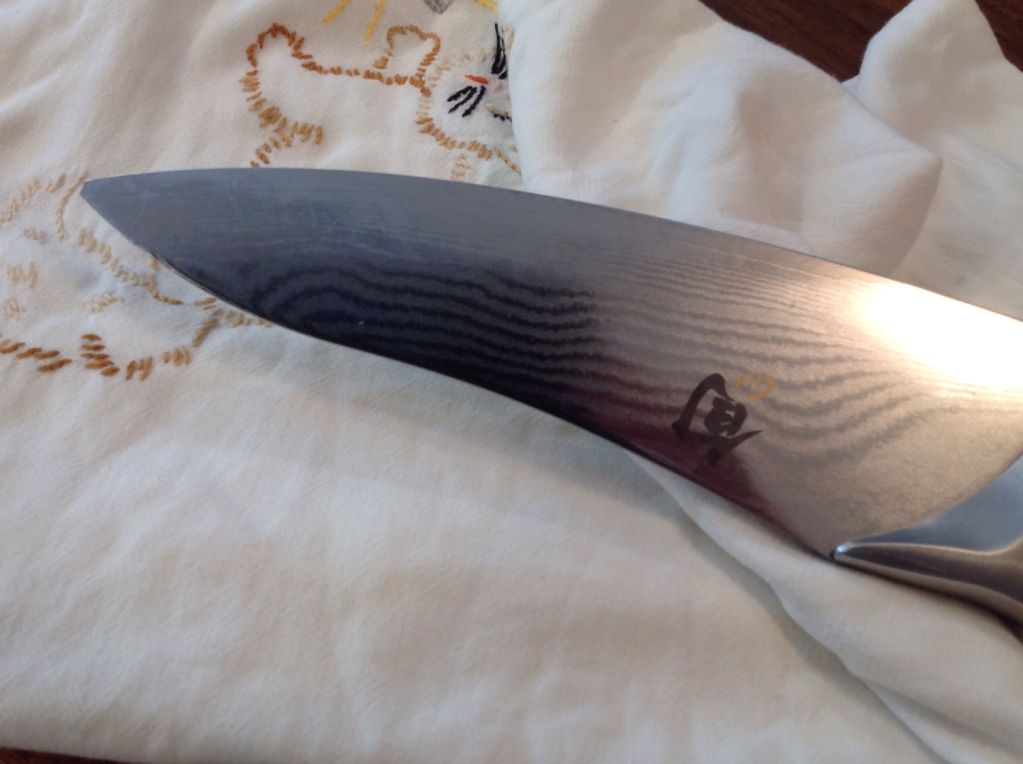 I love my silgranits more than I can say. So tough and easy to care for.