Can you recommend a closet storage system?
Our new home has smaller closets than our current home, so we are going to need to be creative about our storage, especially in the girls' bedroom (two little mini clothes horses that have a lot of stuff). They will need some drawers as I doubt we will put a dresser in their bedroom. I was thinking something like this, although not pink: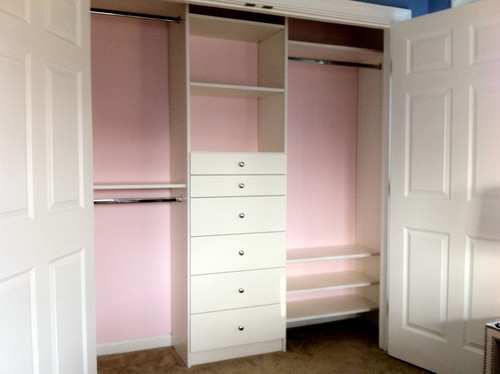 Traditional Closet by Spring Lake Closet & Home Storage Designers Bella Systems
or this:
I've been looking at the IKEA system but don't know a lot about it. Has anyone used IKEA? Or are there other brands I should be looking at? This is for kids, so I'm not interested in anything too spendy, like Poliform.