I had my cabinets painted!!!
I haven't posted in a while...I was waiting for the "done" pictures but it's looking like the backsplash won't make it to the top of the list anytime soon....
Just to recap - we got our cabinets in but hated the glaze. I had to find someone who could paint them without looking like crap - I got a guy to do a sample door for me and we liked how they looked so we went for it.
We decided to do the island a different color - it's a darker color on the same chip as the wall color. The wall color is BM Gray Wisp and the island is BM Castle Walls. The cabinets match the trim - BM Cloud White. We love how it turned out!
Before: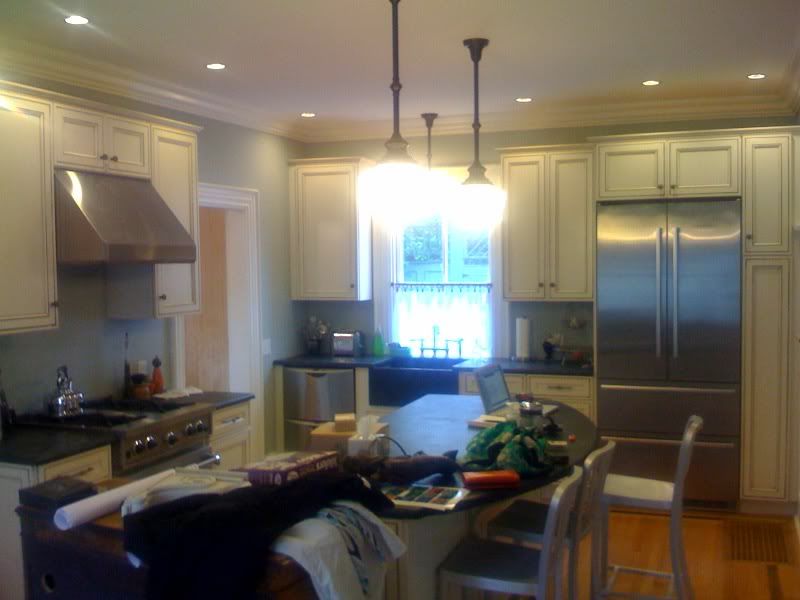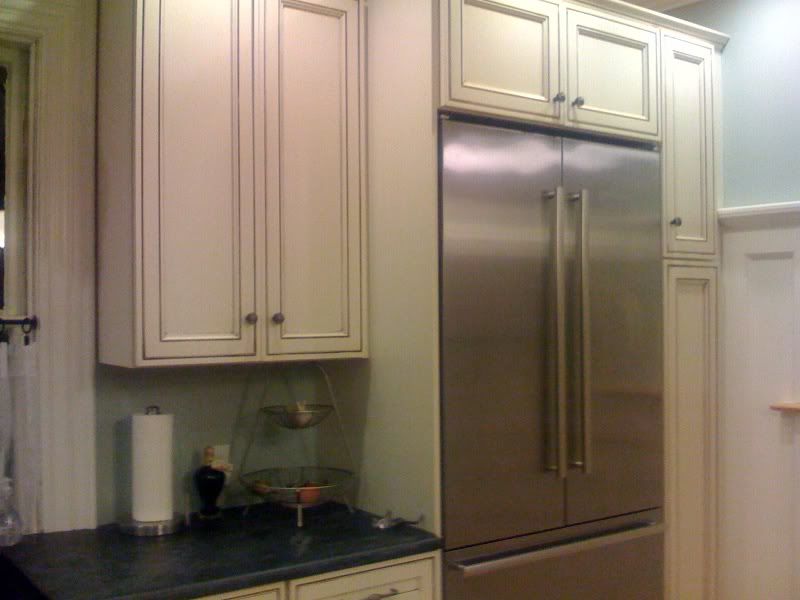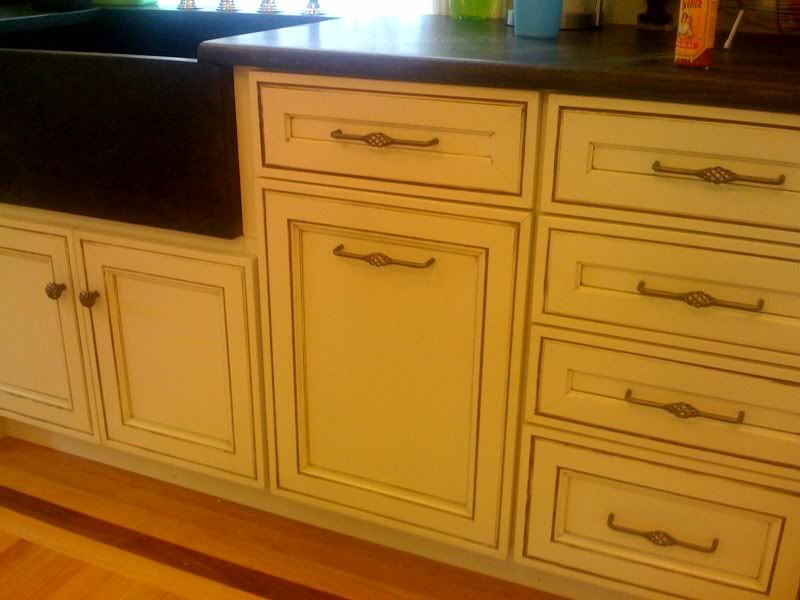 After: