Mini reveal: White Macauba quartzite counters
So, we still have a bit of work to do before I can do a full kitchen reveal, but I have received several requests to see the counters. We used 2 cm White Macauba quartzite throughout the kitchen. The 96" x 54" island has a 2-1/4" mitered edge. The perimeter counters have a 2cm square edge, with a 3/8" recessed reveal below.
I visited a lot of stone yards, a few multiple times, over several months to find white quartzite slabs. Then I walked into Amazon Stones one day to see if they had anything new, and these two amazing book-matched slabs were displayed at the entrance to the yard. They had just arrived the day before, and I slapped a hold on them before anyone else could snatch them.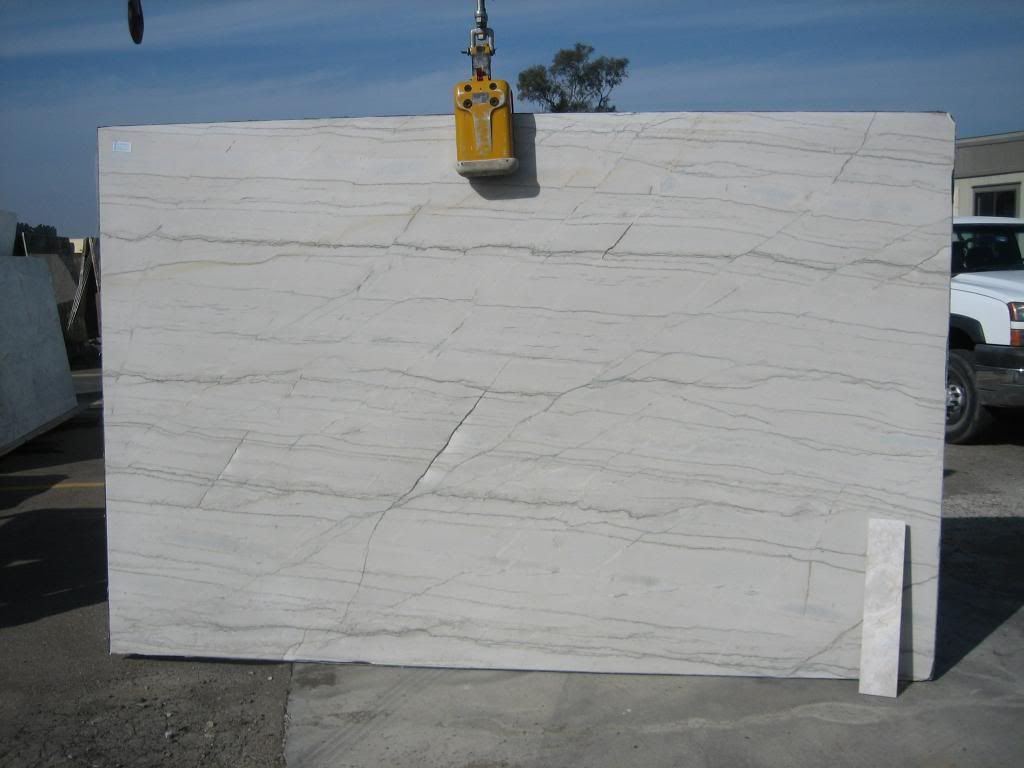 We used Davis Stone in Escondido to fabricate the counters. They did an amazing job of matching the veins at the edge on all 4 sides of the island so that it looks like a solid slab of stone, rather than a built-up edge. (Of course, I'm not fooling anyone, because whenever someone comes over, I have to point out the awesome mitered edge.)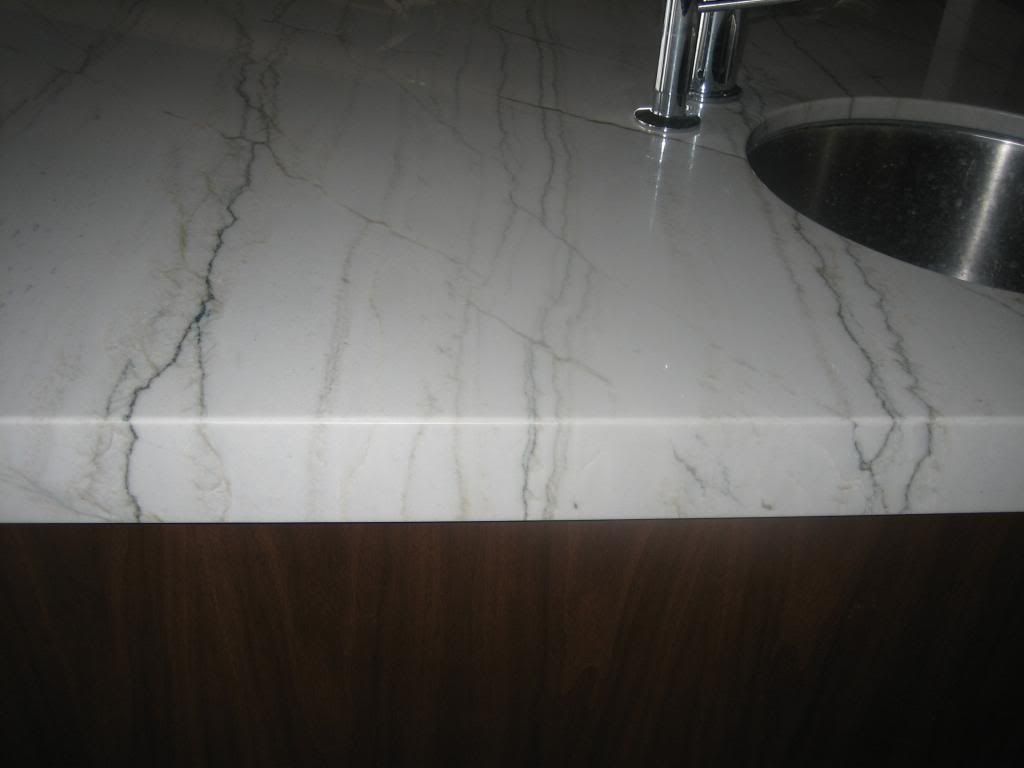 We wanted seating on 3 sides of one end of the island. An 18" overhang in 3 directions required some serious support. This is the steel frame Davis Stone built to support the overhang:
I absolutely love these counters - they make me happy every time I walk into the room. I wanted the veined white and gray look of marble, but without the worry. I have 2 little girls (and a husband) who spill, and patina is not my thing. Red wine, balsamic vinegar, citrus, etc. have all been spilled on my counters with no issues so far.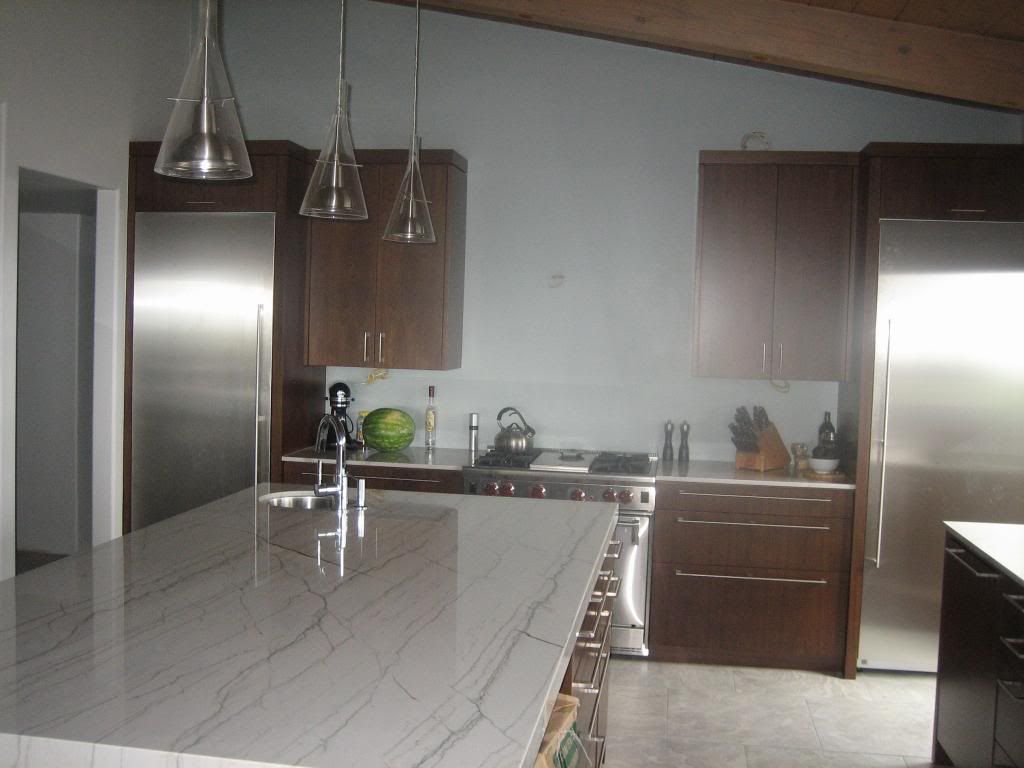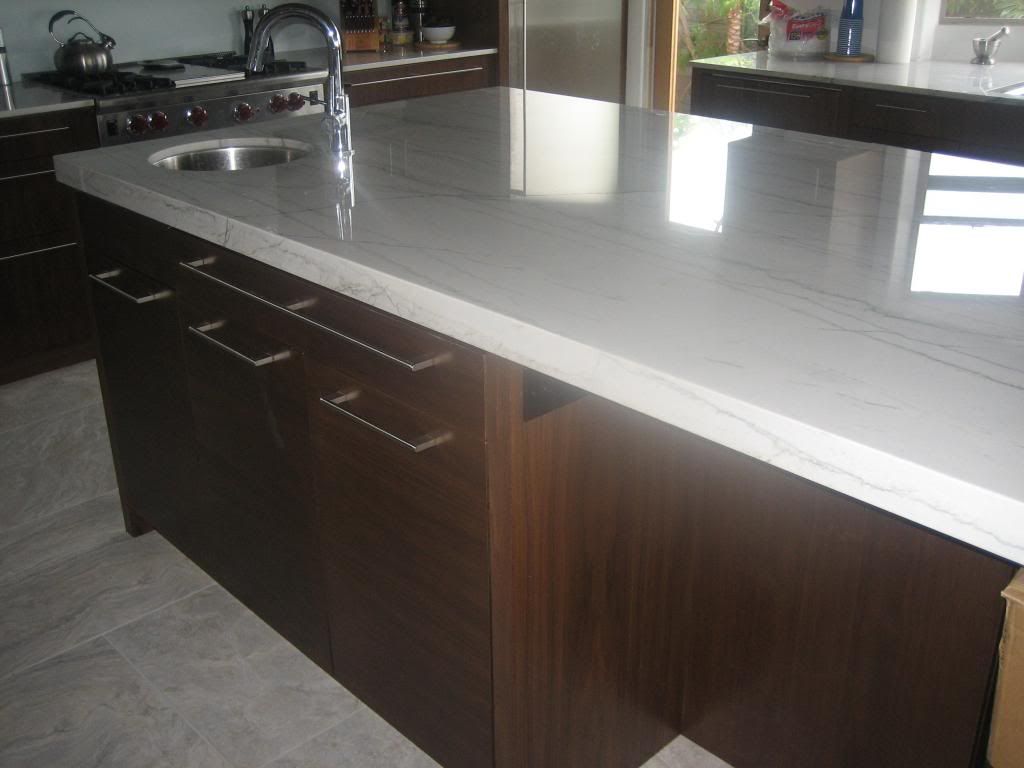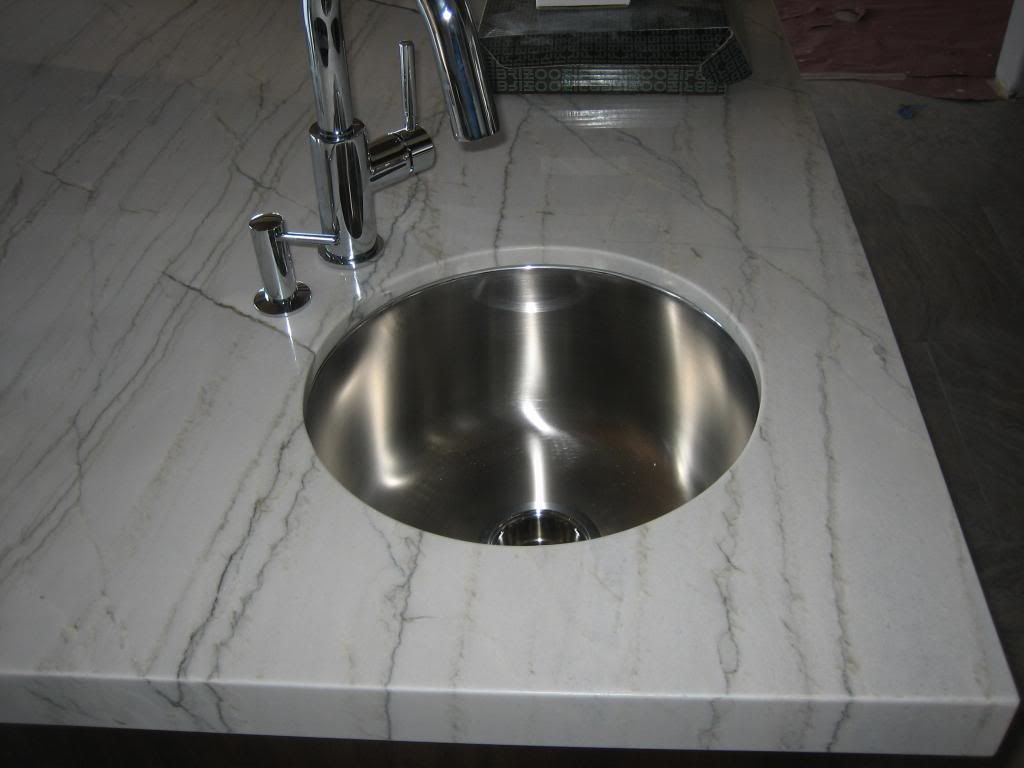 We have a bay window bumpout, with curved corners, and they did a really good job of scribing the counters to the walls, since I don't want a backsplash on this wall.