I did it! Made dining chair slipcovers!
deeinohio
November 8, 2012
I have been wanting to do this forever, but was intimidated because I'm not an experienced sewer - just some throw pillows and occassionally curtain panels. With some serious internet research, and a few you-tube videos, I decided to just do it. I made 4 side chair covers and 2 armchair covers.
Keep in mind, please, I am NOT a sewer, and I subscribe to The Nester's philosophy that something doesn't have to be perfect to be beautiful.
They still need some ironing and clipping, but I wanted to see them together. Please ignore the seweing paraphernalia. I'm going to make a couple of pillows in a mustard print for 2 of the chairs to match the ones in the kitchen.
Sorry this image is no longer available.
I love the botanical series The Temple of Flora by Dr. Thornton and was thinking these two prints side by side on the long wall. What do you think?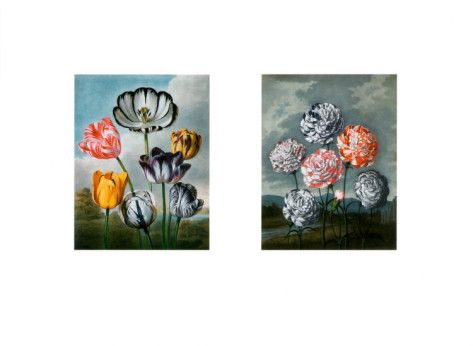 Dee