How to paint a dividing wall/hallway/staircase
makeithome
November 20, 2010
So, after 3 weeks of living in this house, I have decided to take everyone's advice and wait until after the holidays before I paint any of the rooms in our new house. I am using this time to gather information, instead :)
However, I still have my heart set on painting my living room a light silver blue. For a while I was leaning toward beige, but the hubby was like "I don't want to be one of those people who lives in an all-beige house" and I had to agree. I am going to try to follow the "three main colors" rule and pick three main paint colors to cohesively tie the house together. I am leaning toward a neutral beige, a light gray, and the light silver-blue.
Here's our current living room: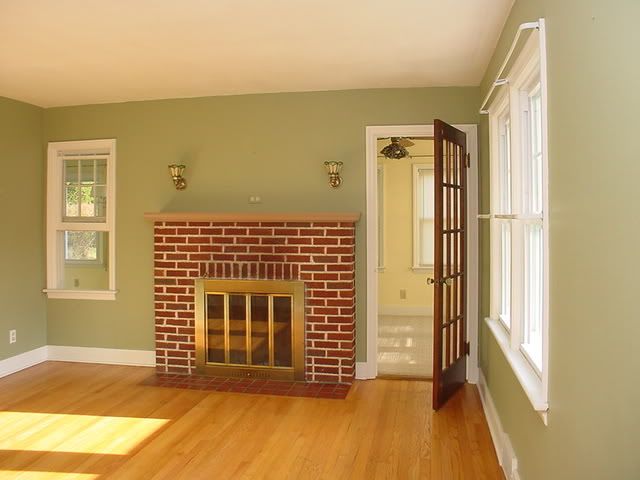 Here's my new favorite living room inspiration photo: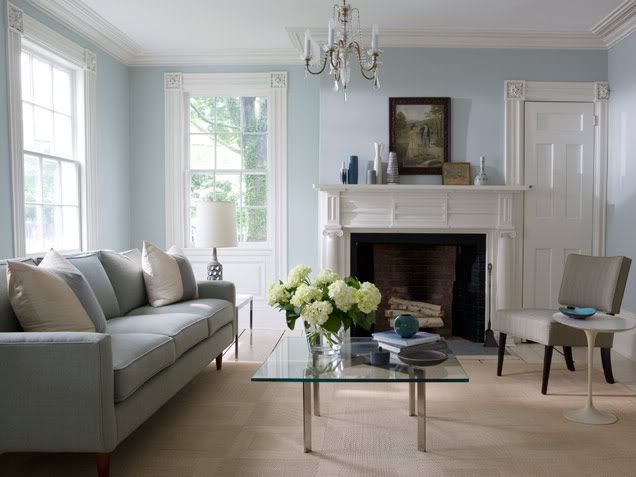 And here's a quick mock-up of our "finished" living room that I did in my HGTV design program. (please ignore the awkward square window to the left of the fireplace. I was just fooling around with ideas... and that one did not win, lol):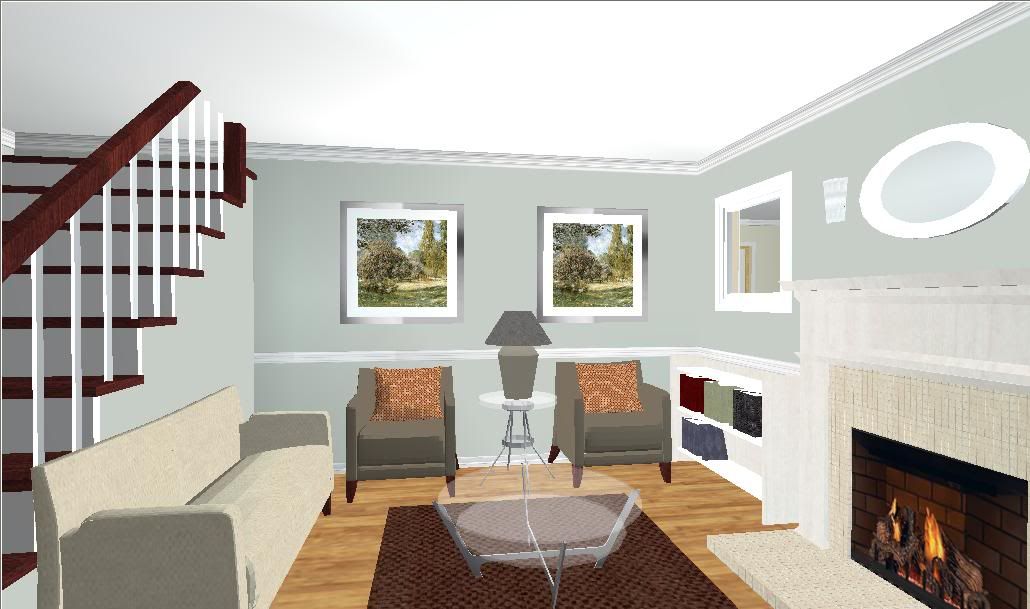 I know that the first room I will paint is the dining room... the yellow in there is killing me, lol. However, after that, I plan to have painters come in to do the living room. The reason I won't do that room myself is because it has a stairwell that needs to be painted, and I don't trust myself to paint such high-up wall surfaces.
Here's my dilemma... As of right now, the previous owners painted the living room green, the dining room yellow, and the stairwell white. The left wall of the stairwell (when facing it to go up) is the same wall that divides the living and dining room. Ideally, I'd like to paint that wall the same blue as the living room, so that the rooms feel more cohesive.
But... if I do that, what to I do with the right stairwell wall? Also make it blue? Does that mean that I have to paint the landing/hallway upstairs blue? What do I do with the curved stairwell ceiling?
My ultimate goal would be to create a similar look to this staircase, done by Kate at Centsational Girl. Imagine the picture frame moldings, but with blue instead of beige walls: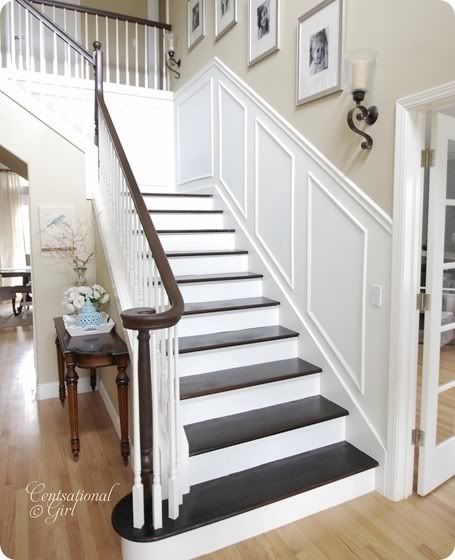 Thoughts?