Cabinet Install Day 1 - Progress!
My heart's racing a mile a minute. They're finally going in. And...wait for it...the installer is going to work Saturday! So hopefully the granite guy is available Monday for templating!!!
First exciting event of the day: The black plastic came off the doorway! I can see out the front window again!
(notice the liquor cabinet was easily accessible throughout)
My weird little under window cabinets. I think I'm really going to like them. :D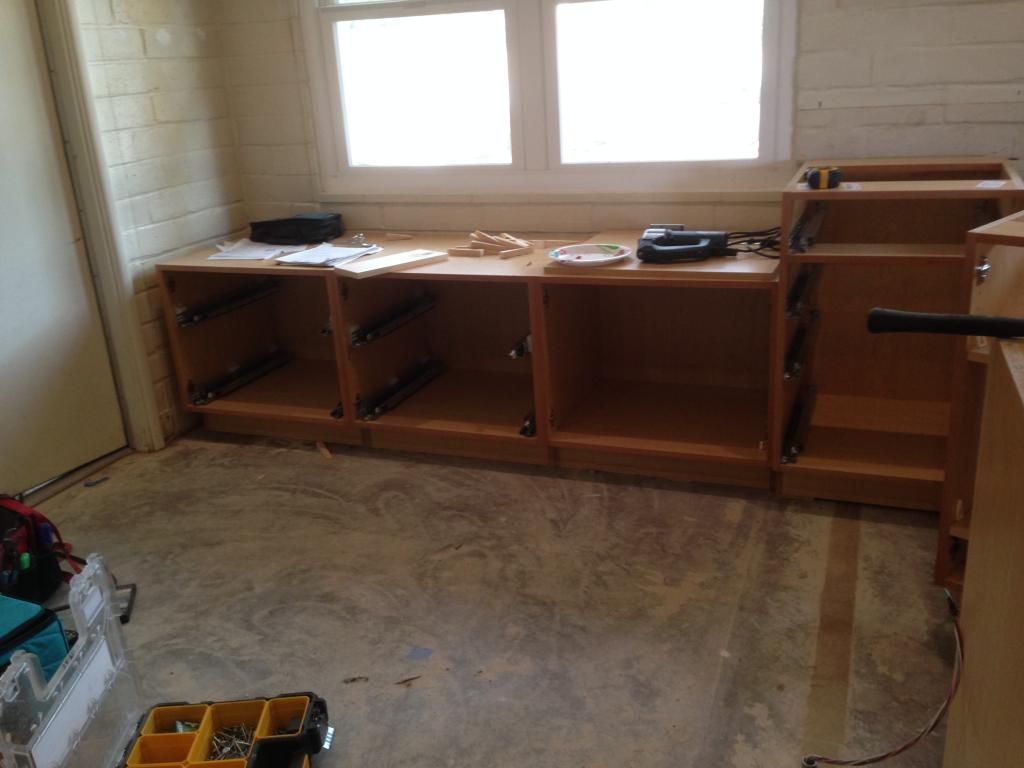 And the wall that makes me want to cry. Look how beautiful those cabinets with shallow shelves are because the doors have spice racks! I also worried about the tall pantry because it and the drawer base next to it had to be notched for the water pipes for the washer (will be next to pantry).
It hasn't been all blissful. I decided to double check the GC's measurements on the walls against the appliance specs and the electrical outlet is STILL not in the right place. (I honestly don't think he really looked at them. It's the electrician who knew that since it's a SZ it needs to be low. But it also has to be no more than a certain distance away from the left edge of the enclosure. Should be easy enough to move...on his dime.
There's a little corner crunch on a cabinet that no one noticed on inspection. It will be almost hidden when we tile the backsplash. Frustrating but not horrendous.
ETA: Guess putting Day 1 in the title wasn't a smart idea. Continues into Day 2.
This post was edited by cal_quail on Sat, Jul 26, 14 at 13:14