Will this look weird? View from Front door question
In our just started remodel, we are closing up one walkway to improve traffic flow and make the kitchen a true galley with a peninsula. I came home to this today and can't figure out if it will still look weird once it is all finished.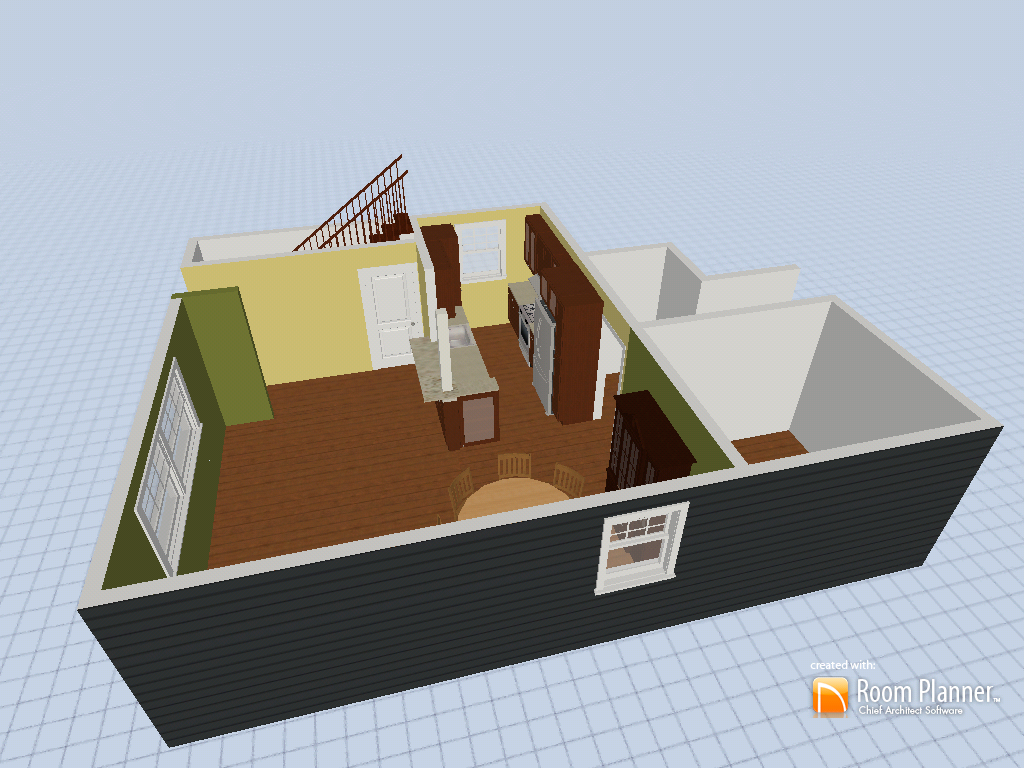 I thought we had measured it out and had the right numbers but obviously something was off.
The closed up walkway and the foyer wall( the green short wall on the left in the second picture) don't line up. In the first picture, the foyer wall flanks the exposed subfloor. The knee wall will have a peninsula and cabinets on both sides.
Will it look weird to see the peninsula and the cabinets from the front door? Btw, the door to the basement will be a pocket door-so will not interfere with the peninsula.
I am trying to tell myself that once the hardwoods go in to match the rest of the floor, the difference won't be so noticeable. The thought of having to reorder the cabinets and make the already small peninsula more small is not at all appealing. Do you guys think that I should figure out if it is even possible?
Thanks for any opinions on this quandary. I have become so dependent on you guys-DH teases me that I can't make a decision without running it past you guys!!
Thanks in advance