Kitchen Wall Paint
I have a dilemma with my wife. We are painting the cabinets Vermont Cream or Swiss Coffee (similar color)
However, we cannot agree on the wall color. She wants Caramel Swirl (brownish) and I want Graham Cracker Crust (orange/rust).
She likes the Caramel as she thinks it goes with the couch better and works well with the ancillary colors in the our greenish granite.
I think the Graham goes well with our slate floor, also works well with the granite, our copper sink, will pop and will be more bold against the white cabinets. I am not sure that either color works that well with the couch.
I actually would have preferred to stick with the green that we already have as there are very few places that the granite will be next to the paint. But LOML is intent on changing the color.
Let me know what you all think. Thanks in advance for your replies. Much appreciated.
Photobucket site:
http://s199.photobucket.com/user/elfreedman/library/Kitchen?sort=4&page=1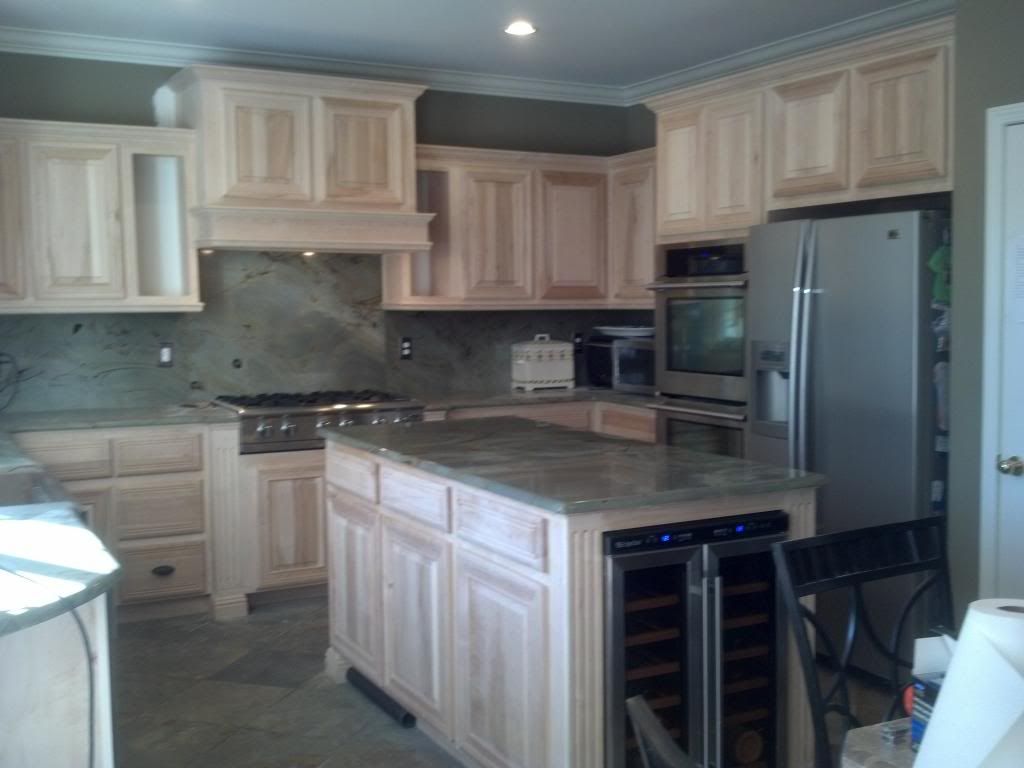 Sorry this image is no longer available.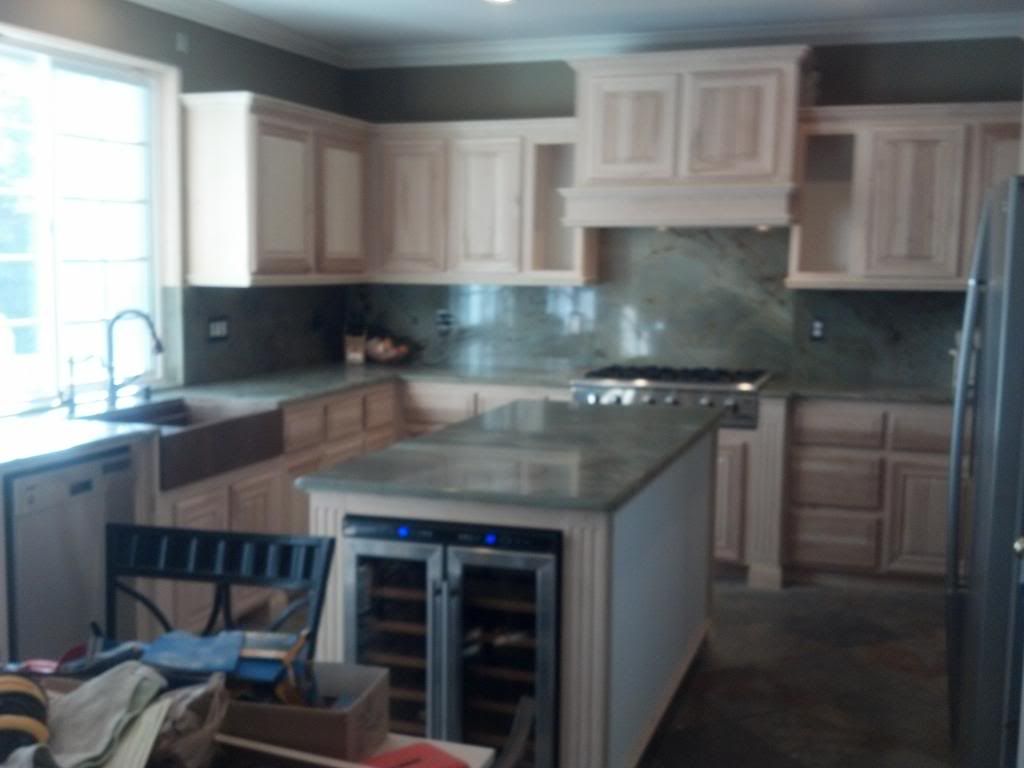 Here is a link that might be useful: Kitchen Paint
This post was edited by diyguyjr on Sun, Jul 14, 13 at 18:39